How Melissa Joan Hart Really Feels About Tara Reid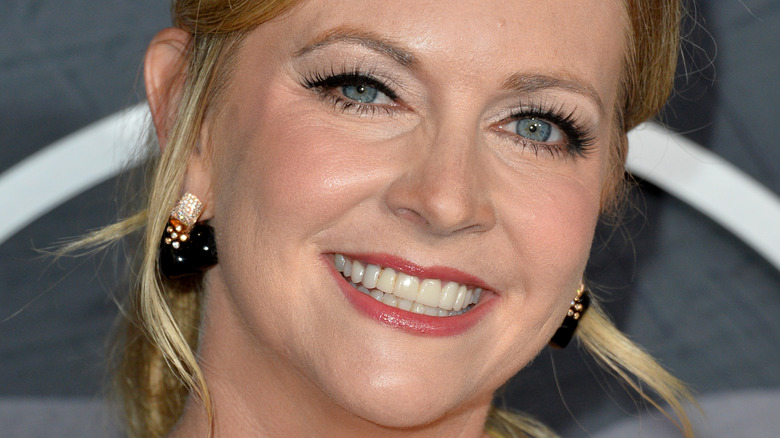 Featureflash Photo Agency/Shutterstock
Having been in the industry since she was four years old, per Forbes, it was only a matter of time before Melissa Joan Hart explored her time in the spotlight. In 2013, Hart finally took the plunge and published her first memoir, aptly titled 'Melissa Explains It All' (via Entertainment Weekly). In it, she covered everything from her starring roles in the Nickelodeon show "Clarissa Explains It All" and the ABC sitcom "Sabrina the Teenage Witch" — both of which made her a household name.
Among the many revelations in her memoir, Hart spent a good portion of the book reminiscing about her time at the Professional Children's School in Manhattan. A lot of child stars went to the school, which specializes in educating children who are already working in the entertainment industry as well as sports and dance. The PCS boasts an impressive list of alumni, including Carrie Fisher, Sarah Jessica Parker, Vera Wang, and Scarlett Johansson.
But when Hart was enrolled at the school, she was studying alongside Sarah Michelle Gellar, Jerry O'Connell, Donald Faison, and Tara Reid (via Suggest). The latter of which she had something rather strange to say about.
Melissa Joan Hart said Tara Reid honed her rebellious side at school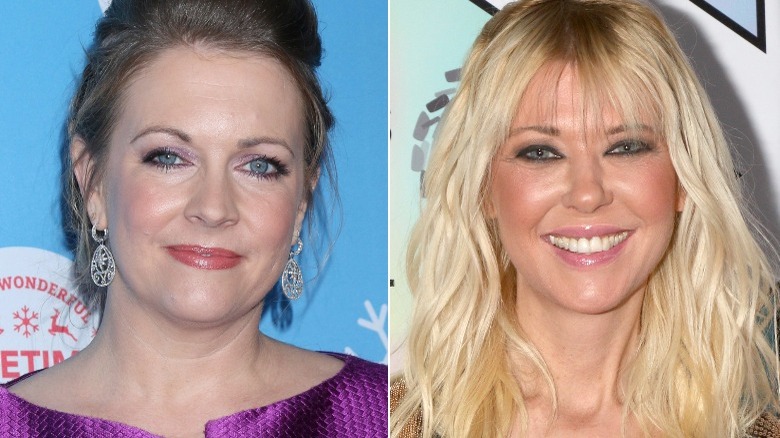 Kathy Hutchins & Kathy Hutchins/Shutterstock
In 2021, "Melissa Explains It All" was featured on the Celebrity Memoir Book Club podcast hosted by Claire Parker and Ashely Hamilton. Sharing some of her thoughts on the book to TikTok, Parker recounted how Hart described Reid as the "lively, naughty friend" whom she got into all sorts of trouble with while attending the Professional Children's School. "The wild side that's made her infamous? You could say that she honed her rebellious skills at PCS," the actress was quoted.
Hart went on to say that "unlike the skin, bone, and boobs she is now," Reid was "a plump young thing in high school." That rather strange comparison caught Parker off-guard, describing it as "weirdly mean" and an unnecessary description of her former friend. "I feel like that's kind of mean, right?" Parker questioned, adding that it would be a low blow to say to anybody let alone someone you'd consider a friend.
The actress was nervous about offending people in her memoir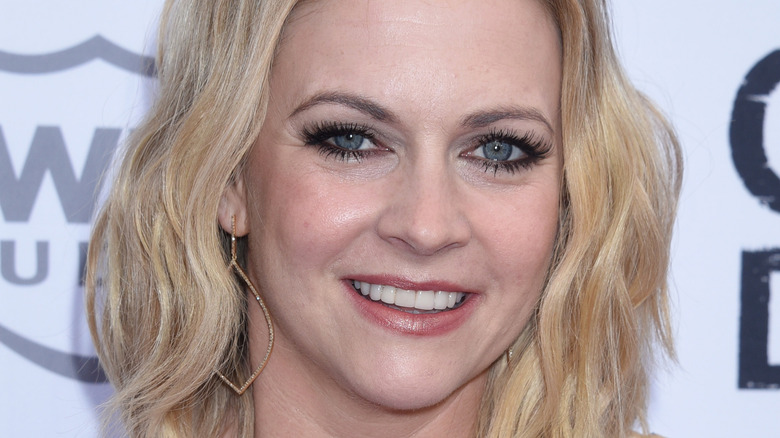 Ga Fullner/Shutterstock
While Melissa Joan Hart hasn't addressed the description she made of Tara Reid since writing the memoir, at the time it was published she was a little apprehensive about potentially hurting people's feelings. "There's definitely some moments I've had where I really hope I didn't offend anyone. I just meant to tell my stories," she told Entertainment Weekly in 2013. "I was candid and I was honest about my memories in these instances."
During the same interview, the actress opened up about why it was the right time to talk about her experiences growing up in the spotlight and her connections with some of the world's biggest stars like Britney Spears and Ryan Reynolds (via Daily Mail). "I have a lot of stories I've told over the years to my friends that I'd really like to tell the public," Hart said. "People have had a certain perception of me." The actress felt like the memoir was "the long-form answer" to the question as to why she ended up "so normal" in comparison to other child stars. "Ultimately I have a good, grounded family that has kept me on the straight and narrow," Hart concluded.