General Hospital's Inga Cadranel Opens Up After Harmony's Horrific On-Screen Death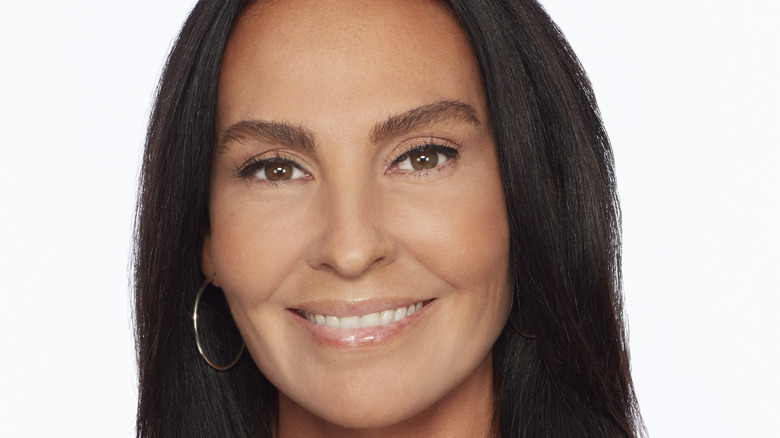 Craig Sjodin/ABC
"General Hospital" fans were stunned as Harmony Miller frantically croaked out her biggest secret to Carly Corinthos (Laura Wright) and then coded. In dramatic television medical-drama fashion, doctors tried to bring Harmony back — but to no avail. 
A character whom fans had seen here and there for a few years — but who really turned out to be a force to be reckoned with in 2022 — was gone just when her reign of terror got started (via Soaps.com).
Inga Cadranel originated the role of Harmony, assistant and accomplice to cult leader David Henry "Shiloh" Archer (Coby Ryan McLaughlin) in 2019. We later learned she was Willow Tait's (Katelyn MacMullen) mother, a young woman who escaped from the cult, and that her mother had sanctioned and even pushed for Willow's sexual relationship with Shiloh.
After Shiloh was brought down, Harmony ended up in jail and then worked as a caretaker in a low-security prison after she got out. Too bad Harmony was keeping the secret about who Willow's real mother was, and that secret sent her out on a back road at night, where she unwittingly ran right in front of Sasha Gilmore's (Sofia Mattsson) car (via Soaps In Depth).
Harmony lingered in a hospital for a few episodes, but then she died, and Cadranel broke her silence about her character's death and her time on the soap.
Inga Cadranel defends Harmony's motives 'til the end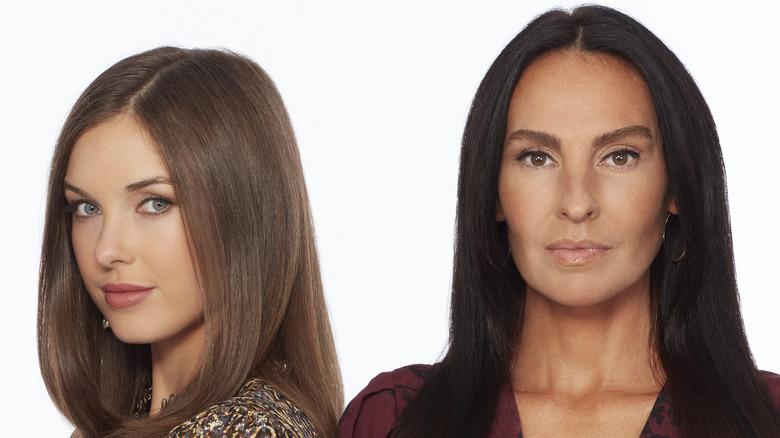 Craig Sjodin/ABC
After wowing fans, Harmony suddenly came undone and confessed that she killed Neil Byrne in 2020 because he knew who Willow's real mother was; she then killed his brother Brendan in April because he also knew. 
When Carly found out, she tried to drive her off a cliff (via Soaps In Depth). But, then, Alexis Davis — the woman she befriended after killing her boyfriend, Neil, with a narcotic injection while he and Alexis slept in bed — found them. So, she tried to kill Alexis, too (via Soaps.com).
It was an action-packed story, but then Harmony ran into that car, and it was over. And actress Inga Cadranel is sad to see it end. 
She tweeted, "Wow. What a wild ride! I want to thank each & every #gh fan who took the journey with me. I loved playing this broken woman who only wanted love. Honored to have the chance to bring her to life on @GeneralHospital. Now I say farewell Harmony. It was nice knowing you."
Nancy Lee Grahn also says farewell to Inga Cadranel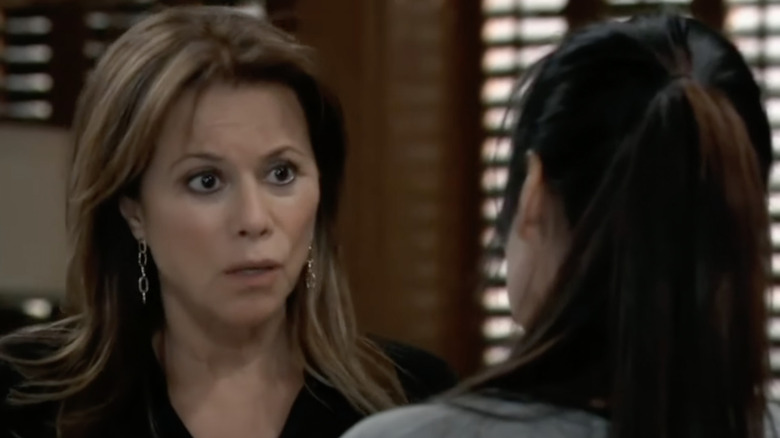 Toward the end of Inga Cadranel's run on "General Hospital," Alexis and Harmony seemed inseparable as Harmony befriended Alexis while she spent time in the low-security prison, and then Alexis invited Harmony to be her roommate when she got out. 
That's when Alexis started realizing there was something wrong with Harmony, especially when she seemed to know her way around Alexis' house (via Soaps.com). During that time, Cadranel and actress Nancy Lee Grahn made excellent scene partners, and Grahn also tweeted a sad goodbye to her new friend.
"Want to take a sec to wish me love interest for the past yr on #gh @IngaCadranel a fond farewell for now," Grahn tweeted. "Death is for primetime, not Daytime. Won't be surprised to answer my door one day soon. and say 'I thought you were dead, oh well.. Coffee?'"
Cadranel had her own amusing response to the always-entertaining Grahn. "You were the best scene partner and my favorite s*** disturber," the actress wrote. "I'll miss you @NancyLeeGrahn!!"