Melissa Gorga Reveals Which Cast Member She Thinks Should Quit RHONJ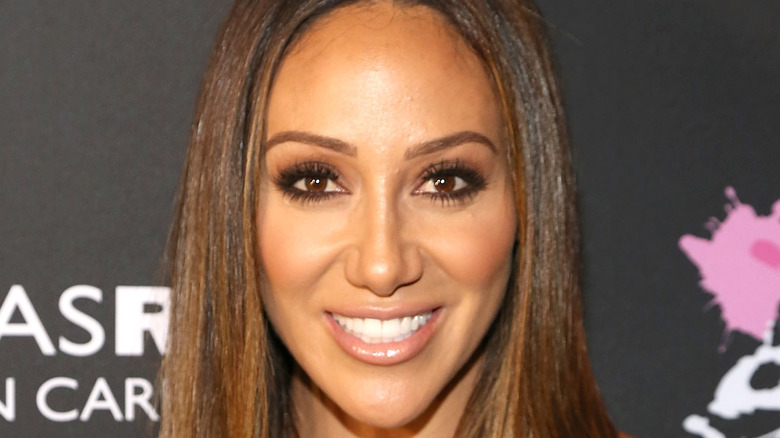 Manny Carabel/Getty Images
Melissa Gorga has put her life on display as a cast member of "The Real Housewives of New Jersey." Throughout the years, she and her husband, Joe Gorga, have feuded off and on with his sister, Teresa Giudice. While the three seemed to grow closer after Teresa's release from prison in 2015, it appears their relationship is once again strained. 
At the show's Season 12 reunion, Teresa got extremely blunt with Melissa over why she chose not to include her as a bridesmaid in her upcoming wedding to Luis Ruelas. "This is the thing honey, we're not close. Like, you're my sister-in-law, but we're not close," Teresa said on the first episode of "The Real Housewives of New Jersey" reunion, per Page Six.
Teresa also had some harsh words for her brother, accusing him of being "too involved" in the ladies' drama. Joe definitely took offense, and eventually announced he was quitting the show as he stormed off the stage, per Page Six. Teresa had a simple explanation for Joe's volatile behavior. "Andy Cohen asked me a question and I gave my answer," she told US Weekly. "So, when I gave my answer, my brother's like, 'There you go putting me down.' And I'm like, 'First of all, I would never put my brother down. I love my brother.'"
But Melissa believes that Teresa's general attitude is proof that she is over being a Housewife — and that it might be time for Teresa to move on from "RHONJ."
Melissa Gorga believes Teresa Giudice doesn't enjoy being on RHONJ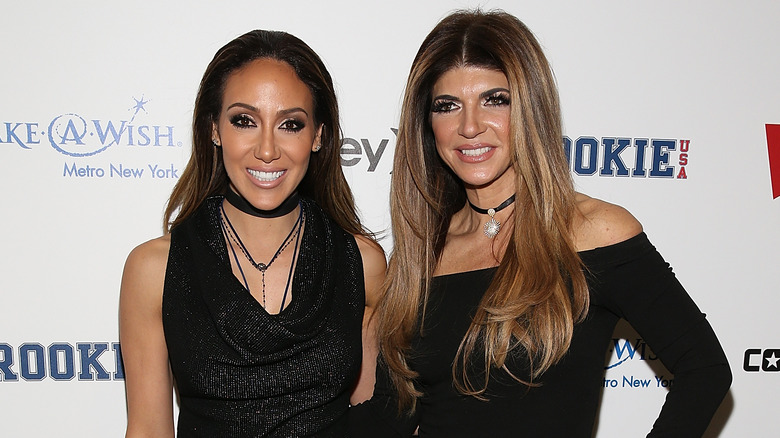 Bennett Raglin/Getty Images
Melissa Gorga thinks that Season 12 of "The Real Housewives of New Jersey" should be Teresa Giudice's last. "I do think that she's come to a point where she doesn't enjoy it anymore and it's very obvious that she doesn't enjoy it," Melissa said on "The Wendy Williams Show." 
"She doesn't want to do a lot of the activities that we do. She didn't want to sing with us. She didn't want to climb the trees with us. She kind of rolls her eyes to everything so I think that if it is making her unhappy and she has a guy who's financially stable and they want to be happy, then she should do that. Why do this if you don't need to?"
Teresa has spoken about that fact that her fiancé, Luis Ruelas, does not particularly enjoy filming. "This is not something [being on television] [Luis] signed up for," she told E! News. "He met Teresa Giudice and ... does he want to be on TV? No. But, if he dates me, does he have to be on TV? I mean, of course."
As a result, Teresa isn't sure if the couple's wedding will be featured on Bravo. And time will tell if Luis's reluctance to be a reality television star will impact Teresa's future on the show.