A Star On The Bold And The Beautiful Has Been Romantically Linked To A Glee Actor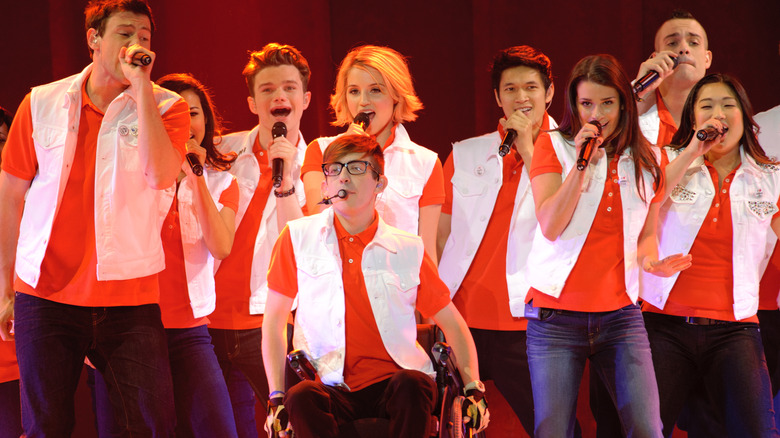 Randy Miramontez/Shutterstock
Countless soap-opera fans eagerly tune into "The Bold and the Beautiful" to get their daily dose of drama, style, beauty, and passion. According to IMDb, the steamy soap opera is centered around themes of fashion, romance, and family. It features the likes of John McCook, Hunter Tylo, Jaqueline MacInnes Wood, Heather Tom, and Katherine Kelly Lang, who admitted that she has trouble remembering her lines. 
On the other hand, "Glee" was on TV between 2009 and 2015 and is a music-centered teen dramedy about the members of a high school glee club and their relationships and social lives. The show starred the likes of Lea Michele, who almost didn't audition for the show but ended up playing the main character, Matthew Morrison, Chris Colfer, and Jane Lynch (via IMDb). 
So, what could a provocative soap opera and an angsty teen comedy-drama about music possibly have in common? While the shows are remarkably different, two of their cast members happen to be romantically involved. 
Chord Overstreet is dating Camelia Somers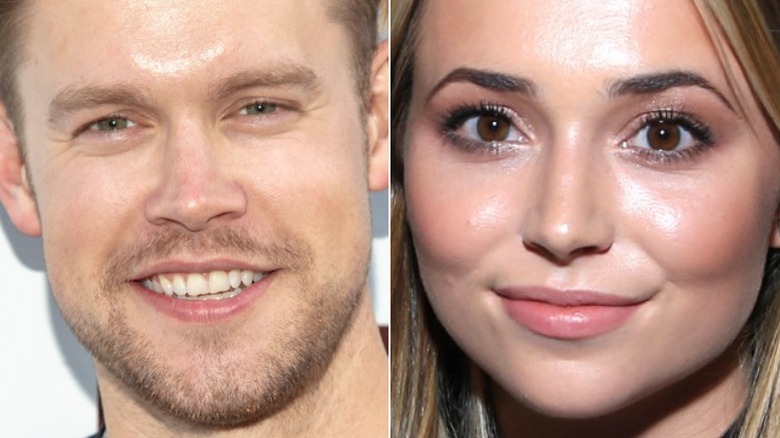 Anna Webber/Getty & Eugene Powers/Shutterstock
Believe it or not, "Glee's" Chord Overstreet and "The Bold and The Beautiful's" Camelia Somers are in a relationship! According to a People article from December 2020, the magazine received word from a source that the two actors are dating.
Although many pessimists assume that celebrity relationships typically don't last more than a year, Overstreet and Somers seem to be going strong judging by her Instagram. The actress posted an adorable collection of pictures and videos featuring Overstreet on Valentine's Day. "Consolidating all three events that fall within the next three weeks into one post," she wrote in the caption. "So 1) happy Valentine's Day to 2) my favorite almost 33-year-old who has 3) made me feel like the luckiest girl for the past two years." It's wild how fast time flies, as they've already been dating for over two years.
Overstreet also isn't afraid to publicly show his affection for Somers; she was featured in his romantic "Sunkissed" music video (via People). Their happiness and chemistry are so evident in the video.
What to know about Chord Overstreet and Camelia Somers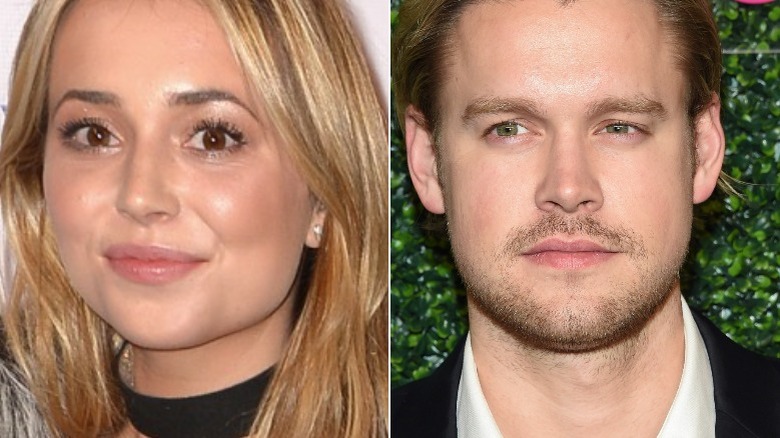 DFree/Shutterstock & Gustavo Caballero/Getty
So, who exactly are Chord Overstreet and Camelia Somers, and what are they up to now besides their relationship? While Overstreet's arguably most famous for his role in "Glee," he has landed several other acting roles. He was in an episode of the popular "The Bold Type," appears on "Acapulco," and is going to be in a movie called "Falling for Christmas" (via IMDb). He's also a musician and has over a million followers on Instagram and more than 900,000 YouTube subscribers.
On the other hand, Somers doesn't have as much acting experience as her boyfriend, but she portrayed Charlotte in "The Bold and the Beautiful" between 2015 and 2020 (per IMDb). It was her first major acting job and a quite impressive one at that! Not only does the beautiful actress have experience in the soap opera world, but she's also a graduate of the University of Southern California, according to her Instagram.
Both halves of the happy couple seem to have bright futures ahead of them, and we can't wait to see what they do next.