Jennie Garth Shares Surprising Health News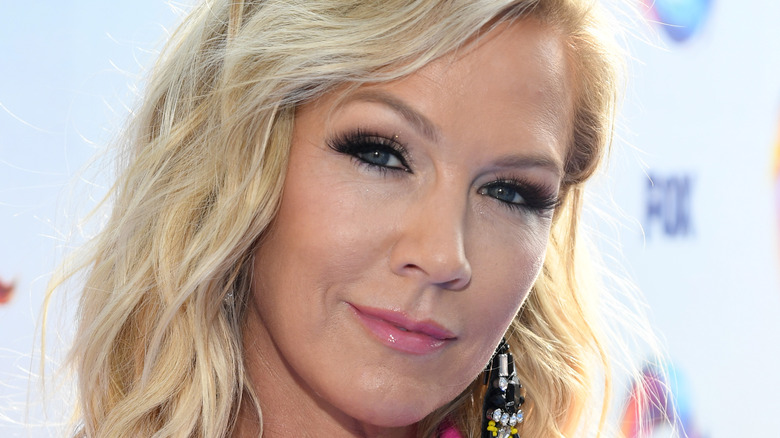 Kevin Mazur/Getty Images
​​Since the late 1980s, Jennie Garth has made a name for herself in the entertainment industry and has appeared in numerous television shows and movies. Besides her most notable role as Kelly Taylor in the Aaron Spelling-produced "Beverly Hills, 90210," she also starred alongside Amanda Bynes in the early to mid-2000s sitcom "What I Like About You." She continued to act in TV movies on networks like Lifetime and Hallmark (via IMDb). 
Recently we learned that Garth was even considered for a role in another popular sitcom — "Saved By The Bell." In 2019, she was part of the fictional reunion television reprisal of "Beverly Hills, 90210" called "BH90210" alongside her former co-star and friend Tori Spelling. It was around that time when the actress received a shocking health diagnosis.
In her 2012 memoir "Deep Thoughts From a Hollywood Blonde" Garth opened up about suffering crippling anxiety. She went as far as to say that she nearly became agoraphobic at one point (via E! Online). Three years after her more recent diagnosis, Garth revealed some major updates regarding her health that she's taking in stride.
Jennie Garth has early-onset osteoarthritis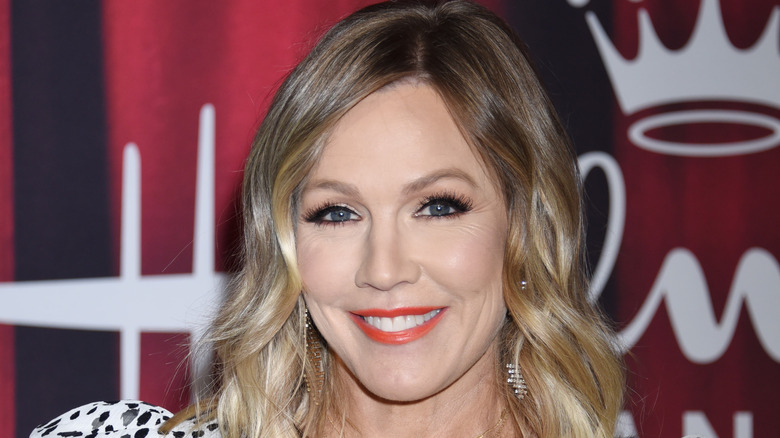 Ga Fullner/Shutterstock
Jennie Garth told Insider in an exclusive interview that she has been battling osteoarthritis for three years. Mayo Clinic says that osteoarthritis is "the most common form of arthritis," and that it is associated with joint pain in one's "hands, knees, hips, and spine."
Now revealing her diagnosis to the public years after she initially received it, Garth opened up about both the triumphs and struggles related to the degenerative joint disease. Upon undergoing multiple X-rays and an MRI, Garth remembers feeling like she was "too young" for the diagnosis. With time, Garth has chocked her early-onset diagnosis up as "a new, interesting development in [her] maturing."
She also shared some things that have helped alleviate the symptoms of pain in her fingers, hands and knees. Notably, the list included stretching, hiking, and playing golf. The actress also collaborated with Volteran Gel, which is supposed to help with arthritis pain, to film an advert (via Instagram).
By sharing her story, Garth is showing that arthritis isn't just an elderly health issue and helping to normalize her diagnosis. It was a realization that took her some time to come to terms with. "I didn't want to be that person who talks about their ailments," she told Insider. Perhaps she doesn't mean to inspire others with her story, but she certainly has a determined, healthy outlook on life. "I definitely don't let anything limit me," she says.