Melanie Lynskey Reveals What It Was Like Working With Jessica Biel In Candy - Exclusive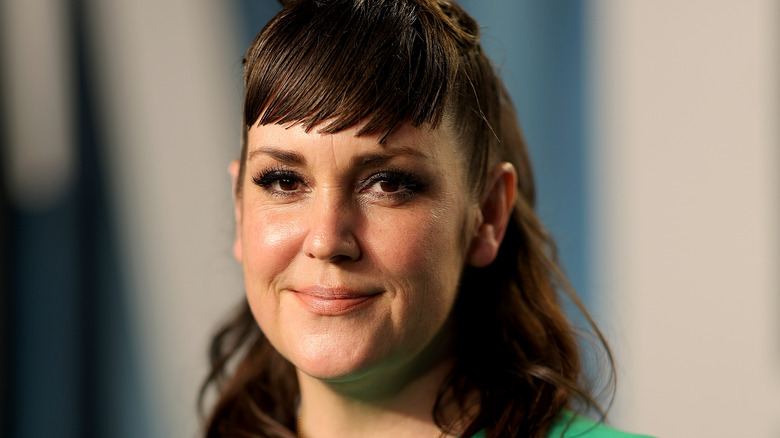 Rich Fury/vf22/Getty Images
Melanie Lynskey is known for her talent for portraying complex, conflicted characters. And like her recent role as Shauna in "Yellowjackets," her latest role as murder victim Betty Gore in Hulu's true-crime miniseries "Candy" gave her a rich trove of material to work with. On the surface, Gore appears to be a typical church-going Texas housewife, but she leads a life of quiet desperation. Shy and lonely, she craves connection and struggles to attain it, fighting to reignite her stale marriage and attempting with limited success to befriend the other women in her community.
Among the women in the real-life Betty Gore's social circle was Candy Montgomery, an outgoing and popular housewife active in the church to which they both belonged — and it was their fraught and complicated friendship that ultimately led to Gore's murder. So a big part of Melanie Lynskey's work in "Candy" was understanding and capturing Gore's relationship with Montgomery — and this meant collaborating closely with the actress who portrayed her, Jessica Biel. Lynskey shares exclusively with The List what it was like working with Biel as they brought their characters' strange relationship to life.
The script captured all the nuances of the relationship between the lead characters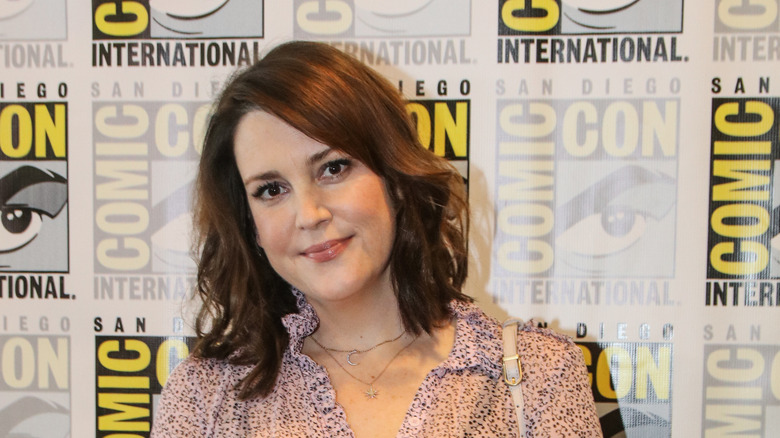 FlickDirect Inc/Shutterstock
Melanie Lynskey said she was lucky that the detailed writing in the script for "Candy" did most of the heavy lifting in establishing the characters' relationship with each other. "It's all in the script," she told The List. "The scripts were so detailed in all the moments. Robin [Veith] is a writer who really knows how to let the awkward moments and the silences breathe. She really knows how to write actual human dialogue in a way that's really fascinating to play as an actor."
And as in a lot of real-life conversations, the dialogue in "Candy" is often notable for what is not said. Never mentioned by the women, for example, is the fact that the real-life Betty Gore had not always been an isolated wallflower. "She was quite popular in college," Lynskey explained. "She was always quite a shy person, but she had a lot of boyfriends, a lot of male attention. She could have kind of had her a pick of anybody. And I kind of loved that. It made where she was in her marriage all the more poignant to me."
Working with Jessica Biel was deeply rewarding to Melanie Lynskey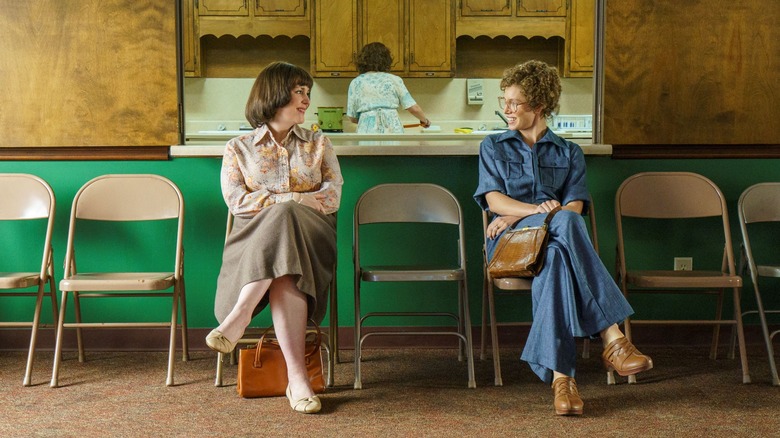 Tina Rowden/Hulu
While Melanie Lynskey credited the writing in "Candy" for capturing the relationship between her character and Jessica Biel's, it took careful collaboration between the two actresses to bring their characters and their evolving relationship to life. As we've all experienced, the same words or gestures can have very different meanings depending on how they're delivered — so to convey all the nuances of their characters' relationship, it was critical they get the delivery right.
And for this, Lynskey found Biel a rewarding partner to work with. "Jessica [Biel] is somebody who is very surprising. I just was always taken aback at the choices she was making. It was always something that felt really fresh and interesting," she said. And this enabled her to bring out the best in her own performance. "It's all you can ask for as an actor, a scene partner who is going to go wherever you are going, and surprise you in the moment, and be present. And she's all of that, she's just so talented. I really loved working with her."
"Candy" premieres on Hulu today, kicking off a five-night event leading up to the finale on Friday, May 13.