The Real Reason Kate Bosworth Refuses To Date Other Actors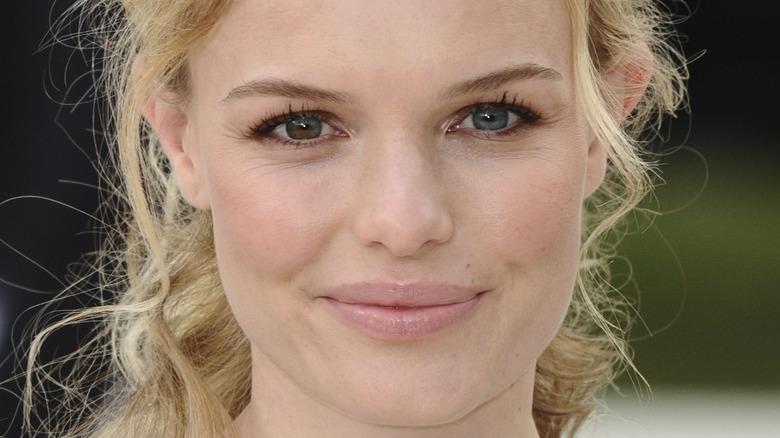 Featureflash Photo Agency/Shutterstock
It may feel like Orlando Bloom has been a megastar forever, but there was a time when the A-lister was a complete unknown. Prior to landing the role of Legloas in "The Lord of the Rings" franchise, per Empire, Bloom had appeared in a few roles on British television in the likes of "Casualty," "Smack the Pony," "Midsomer Murders," and the 1997 film "Wilde" (via IMDb).
Just before the first "Lord of the Rings" film hit cinemas, Bloom started dating American actress Kate Bosworth. First capturing the attention of audiences in the 2002 film "Blue Crush," Bosworth has starred in "Superman Returns" and "Straw Dogs," the WB drama series "Young Americans" alongside Ian Somerhalder, and the BBC period drama "SS-GB" with Sam Riley (via IMDb).
The couple shared a close bond, but two years after making it official Bloom and Bosworth parted ways (via People). While they remained pretty private about their relationship at the time, Bosworth has since explained why their breakup swore her off dating actors altogether.
Kate Bosworth started dating Orlando Bloom before he was famous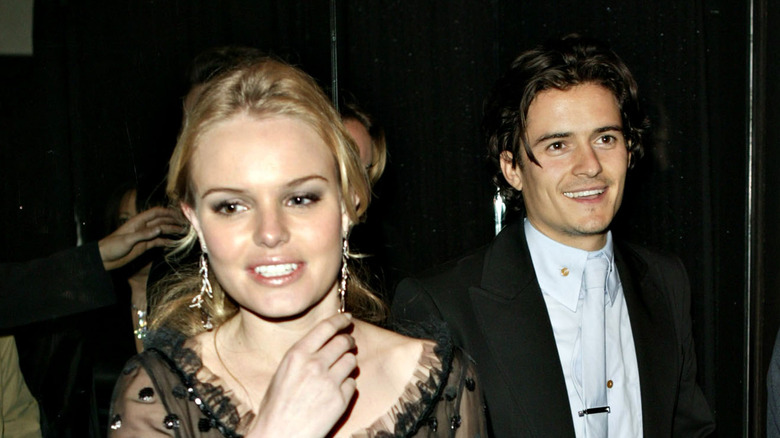 Gareth Davies/Getty Images
During an appearance on "Watch What Happens Live With Andy Cohen" in 2019 (via YouTube), Bosworth revealed that dating actors was "no bueno" (via Entertainment Tonight). When asked by a caller about what she learned in their relationship, she highlighted how she was married to a director. She and Michael Polish have since parted ways, per Vanity Fair, announcing their separation in August 2021.
At the time, Bosworth explained that while she and Bloom remained "really, really good friends" and that there was "nothing bad at all" between them, she couldn't cope with a sudden increase in attention to her boyfriend. "I knew Orlando before he was famous at all. So we started dating way, way back in the day ... and then it hit when we were together," she explained. "I think when you kind of go through something like that with someone, it's like you feel like that's a real anchor in many ways, because it was just crazy."
Kate Bosworth said Bloom's sudden rise to stardom was hard to deal with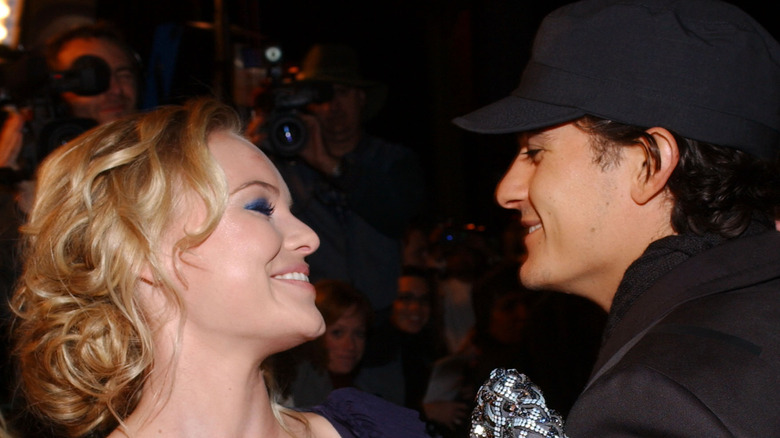 Stephen Shugerman/Getty Images
Kate Bosworth went on to explain how fans of Orlando Bloom's would flash the actor in airports, while she was standing alongside him. "It was just wild," she continued (via Entertainment Tonight). "I mean, if you're just two normal people hanging out, and all of a sudden it just blows up into something really surreal, then you kind of look at the person you're with as a rock in many ways."
She also highlighted that eventually dating someone in the same profession like that can be "too much of the same thing," as "lovely" as Bloom was for the two years they were dating. "I'm not being mean," Bosworth added.
Following his relationship with Bosworth, Bloom went on to marry Australian Miranda Kerr in 2010 with whom he shares a son, Flynn (via Popsugar). The couple divorced in 2013, and three years later the actor started dating Katy Perry (via Brides). Despite splitting for a while in 2017, they were back together a year later and were engaged by 2019. During the coronavirus pandemic, they welcomed their daughter Daisy into the world (via Instagram).