Days Of Our Lives Star Zach Tinker Shared An Update On His Future With The Soap Opera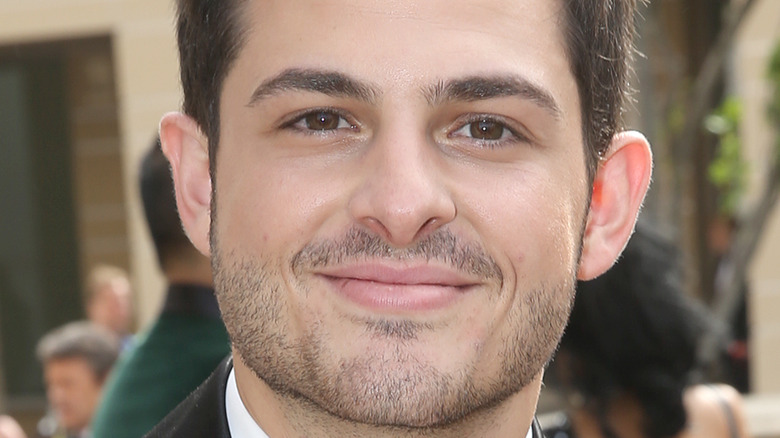 Jesse Grant/Getty Images
"Days of Our Lives" viewers don't exactly love when their favorite characters leave town or are recast. However, actor Zach Tinker seems to be thriving since taking over the role of Sonny Kiriakis from Freddie Smith in 2021. Fans were first introduced to Tinker's Sonny during the "Days of Our Lives" spin-off series, "Beyond Salem" (via Soap Central), and now, he's back on the flagship show alongside his husband, Will Horton (Chandler Massey).
Before heading to the NBC soap opera, Tinker previously held the role of Fenmore Baldwin on "The Young and the Restless." During an interview with Soap Opera Digest, the actor gushed about appearing on "Days of Our Lives," and revealed that he loved portraying Sonny. "'Days' is such an escape and it's so much fun to play a character that is not something you usually get to go in for," Tinker told the outlet. "The crew is amazing, the cast is amazing. I would love to call them my family. Sonny is a very beloved character and I think I could do him justice," he added.
Of course, fans know just how important Sonny is to the soap.
Here's why Sonny Kiriakis is such an important character on 'DOOL'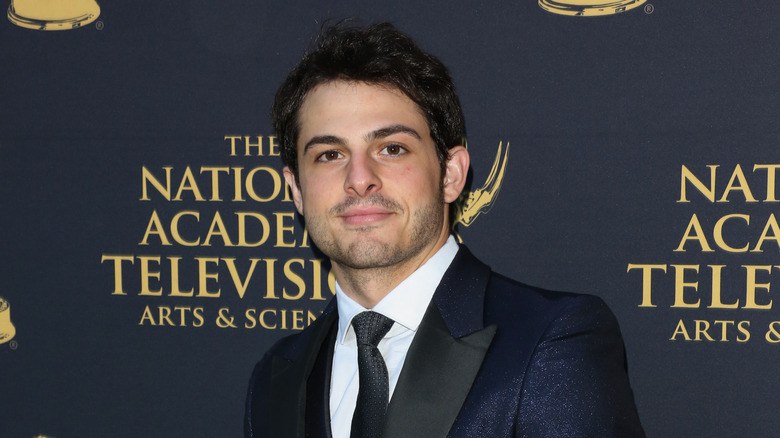 Paul Archuleta/Getty Images
Fans who have been watching "Days of Our Lives" for years know that Sonny Kiriakis is a legacy character. Sonny, whose real name is Jackson, is the son of super couple Justin Kiriakis (Wally Kurth) and Adrienne Johnson Kiriakis (Judi Evans). Justin and Adrienne faced many struggles during their time together, but one of the most joyful moments of their lives is when Sonny was born, per Soaps in Depth.
After Sonny was aged into a young adult and had returned to Salem, it was revealed that he was gay. The character later met Sami Brady and Lucas Horton's son, Will Horton (Chandler Massey), who was struggling with his own sexuality (via Soaps). Sonny and Will fell in love and Sonny helped Will navigate coming out. The two eventually got married and made TV history when their union marked the first time a gay marriage between two men had been seen on a soap opera (via Los Angeles Times).
When Will and Sonny left Salem, "Days of Our Lives" viewers missed the fan-favorite couple. Then, when actor Freddie Smith announced he wouldn't be returning to the sudser, it was clear that Sonny would have to be recast. That's when Zack Tinker stepped in, and many fans have embraced him as the new Sonny. Now, the actor is giving his fans some good news about his time in Salem.
Zach Tinker is sticking around Salem for the foreseeable future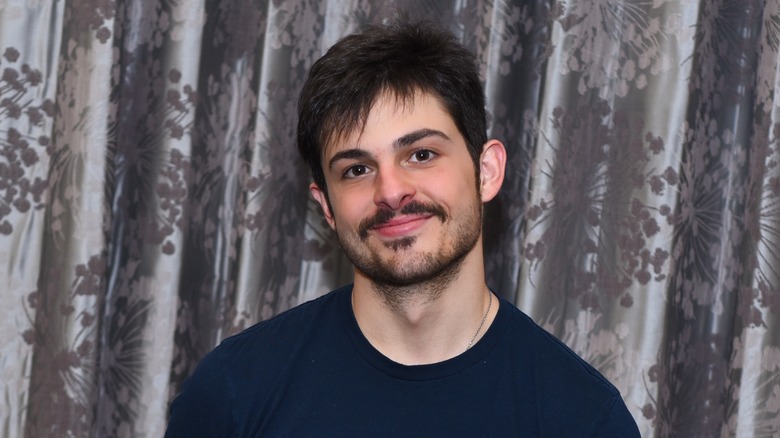 Michael Mattes/Shutterstock
According to Soaps, Zach Tinker may be sticking around Salem as Sonny Kiriakis longer than he planned. The actor admits that when he moved to "Days of Our Lives" from "Beyond Salem," he was originally supposed to portray the character for three months. However, that's all changed as the show has decided to keep Sonny around even longer. "I thought it was just going to be three months," Tinker said during an interview on Soap Opera Digest's podcast. "But then they extended, and I'm still here, baby!"
Tinker first appeared on the NBC soap in March 2022, when he returned to town to help put a stop to Leo Stark's (Greg Rikaart) devious plans. Sonny returned to Salem with his husband, Will, and their daughter, Arianna. However, when Will returned to Arizona with Ari, it appeared that Sonny may also be on the way out. Thankfully, that wasn't the case, and Sonny stayed in Salem to help Chad stop Leo and Craig's wedding. Now, it appears that Sonny is sticking around even longer, and Tinker promised fans that there's some "wild stuff" ahead for the character.
"Days of Our Lives" fans are more than happy to have Sonny in Salem. Of course, they'd also like Will to be by his side. Perhaps if Sonny continues to be on the canvas, Will may return as well. We'll be keeping our fingers crossed that Tinker's run as Sonny continues with some juicy drama ahead.