Was Sally Spectra On The Bold And The Beautiful Before Y&R?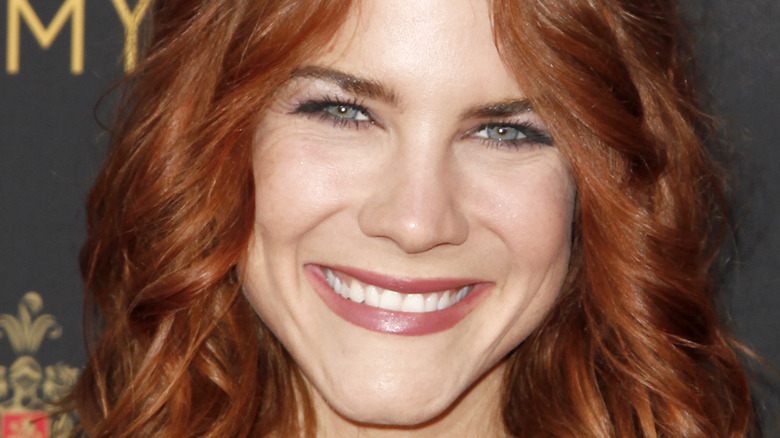 Tibrina Hobson/Getty Images
In 2022, Sally Spectra (Courtney Hope) and Adam Newman (Mark Grossman) are one of the hottest new pairings on "The Young and the Restless." Both characters have been treated as outcasts in Genoa City and found each other when they started working together. It took Adam a while to admit he had feelings for Sally but she pursued him until he did (via Soaps.com).
When Sally first arrived on the show in 2020, she immediately began a rivalry with Summer Newman (then played by Hunter King). Sally set out to sabotage Summer's career thinking she was the competition and it would help her own career. However, Summer turned the tables on Sally and dug for dirt on her in Los Angeles, where she had last lived.
That made Sally even more vindictive and she schemed to run Summer out of town by getting her a job in Italy. Sally was also really trying to get Summer to break things off with her boyfriend, Kyle Abbott (Michael Mealor), according to Soaps In Depth, but the plot didn't work and Sally was left out in the cold till Adam came along. But what was Sally doing before moving to Genoa City that made her life so interesting to Summer? That's where "Y&R's" sister soap, "The Bold and the Beautiful," comes in.
Sally Spectra is a 'Bold and the Beautiful' original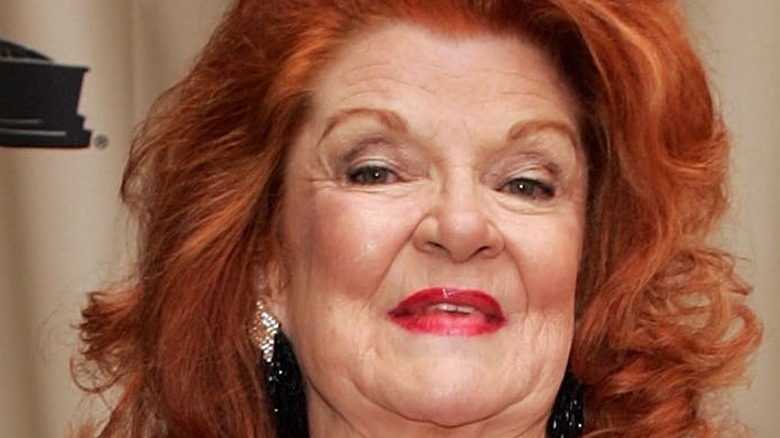 Frazer Harrison/Getty Images
The name Sally Spectra had long been one associated with "The Bold and the Beautiful" for the most part. The original Sally Spectra made her mark on the soap starting in 1989 and remained with the show until just prior to actress Darlene Conley's real life death in 2007 (via IMDb). While Sally didn't die and it's still assumed she's traveling the world somewhere (via Soap Hub), her niece, also named Sally Spectra showed up on "B&B" in 2017.
The younger Sally was trying to restart her aunt's fashion design business and did so in the same way that her aunt ran her fashion house — by stealing designs from Forrester Creations and making knockoff designer clothing. Sally was eventually caught in that scheme, but she managed to get the Forresters to forgive her and even hire her when they realized she was a talented designer in her own right. Sally even entered into an ill-fated romance with Thomas Forrester (then played by Pierson Fode), according to Soaps in Depth.
Sally Spectra makes a soap opera move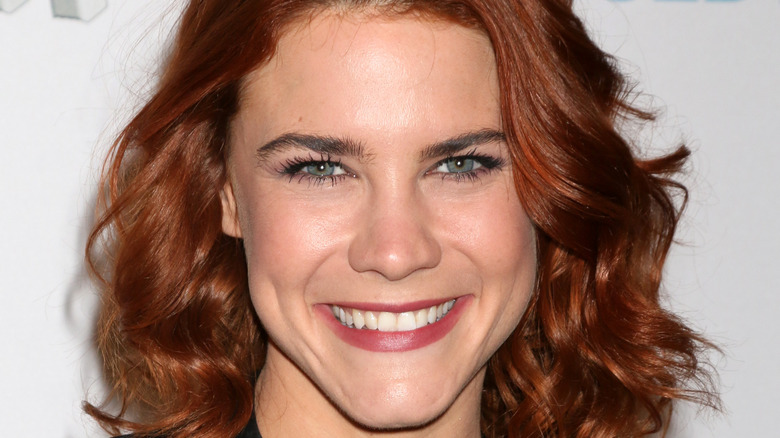 Kathy Hutchins/Shutterstock
In 2020, Sally Spectra was caught scheming again when she faked a fatal disease to hold onto boyfriend Wyatt Fuller (Darin Brooks). He had already broken things off with her before to return to his high school sweetheart, Flo Fulton (Katrina Bowden), and she wasn't about to let it happen a second time (via Soaps In Depth). When Wyatt and Flo discovered her plan, Sally hightailed it out of town and actress Courtney Hope announced her "The Bold and the Beautiful" departure.
"An abrupt ending to a monumental journey," Hope wrote on Instagram. "The last three years have been amazing, and though I do not know what the future holds, this chapter of Sally has sadly come to an end."
Of course, that wasn't the end of Sally, just the end of the chapter of her life she spent in Los Angeles. By October, CBS announced that Hope would be moving over to "The Young and the Restless" as Sally was moving to Genoa City to start life anew. That's exactly what she did, but since she remained a schemer like her aunt before her, she got herself in trouble from the start.