How A Terrible Accident Almost Sidelined General Hospital's Kirsten Storms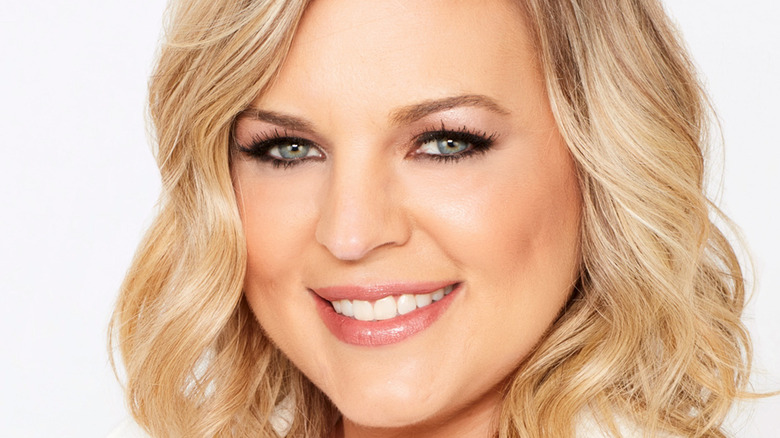 Craig Sjodin/ABC
Maxie Jones has had quite a year on "General Hospital." She gave birth in the woods and then gave her child to Brook Lynn Quartermaine to claim as her own while telling everyone her baby was kidnapped (via Soaps In Depth). She finally got little Bailey back in her life after being kidnapped by the baby's father, Peter August, and helping two other fearless women, Anna Devane and Felicia Scorpio, take him down (via Soaps.com).
After Maxie gave her baby away, many fans wondered where she was and why she wasn't at least pretending to look for her child. However, the time the character spent out of town coincided with when actress Kirsten Storms had to have brain surgery (via Entertainment Tonight). The actress shared her experience on Instagram explaining that doctors found a cyst when she complained of neck pain and migraines in June. Maxie was gone for a few weeks in July, as Storms was recuperating when the July and August episodes were being filmed.
Fortunately, another health incident didn't keep Storms away from work, but it did result in a noticeable injury on screen.
Kirsten Storms injured her hand on a trash bag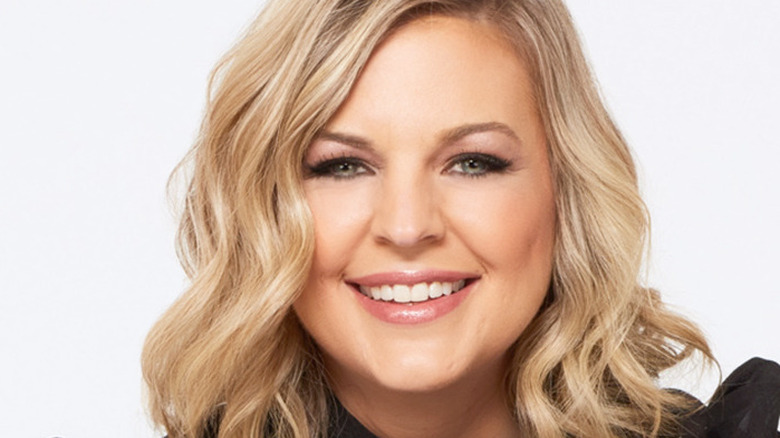 Craig Sjodin/ABC
While it seems unusual to injure your hand on something as innocuous as a trash bag, "General Hospital" star Kirsten Storms explained what happened on Instagram in a self-deprecating and humorous way.
"Lesson I learned recently: Swinging a heavy trash bag, to get it inside of a dumpster, could result in said trash bag gaining quite a bit of momentum ... making it spin ... causing the drawstring to tie onto your fingers. (Hey, I didn't say this was my brightest moment)," Storms wrote. "If you're wondering, yes the trash bag will try to take your fingers into the dumpster as well. I will be wearing this brace on the show and I thought some of you might be curious about why I am rocking it. Juuuuust takin' out the trash."
Storms also showed off a photo of her hand in its brace along with her frustrated face, and a hashtag revealed that she had to wear the brace for two weeks. She also relayed how her ex-husband, Brandon Barash, who pays Jake DiMera on "Days of Our Lives" (via IMDb) reacted to the mishap.
"My middle finger is the most damaged part of my hand and [Brandon Barash] said it was karma for all of the times I've flipped him off," Storms continued. "When I told him that I've flipped him off more times in my head ... he responded 'and look what happened to your brain.'"
Kirsten Storms had another hand injury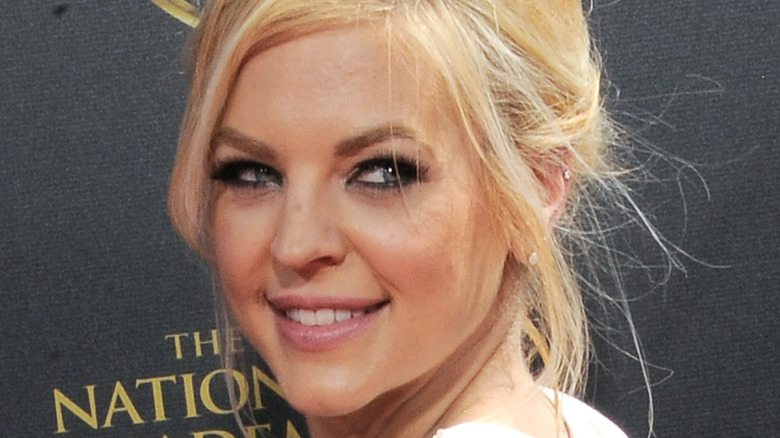 Albert L. Ortega/Getty Images
This wasn't the first time in recent years that Kirsten Storms has injured her hand and required a brace. Another mishap happened back in 2019 when Storms was having fun with her daughter, Harper. "Always a good idea to make sure there are no sprinkler heads underneath the Slip and Slide before takeoff," Storms shared on Instagram. "NBD — no broken bones, just a very swollen and partially black hand."
This time, Storms was not happy, as the avid knitter was unable to craft without pain just as she and former "General Hospital" co-star, Emme Rylan, were starting a knitting challenge together via Instagram.
According to Soaps In Depth, Storms wasn't even the only "GH" actress to injure her hand that year. Leslie Charleson, who plays Monica Quartermaine, was forced to undergo surgery in July 2019. Laura Wright, who brings Carly Corinthos to life, broke her foot and shared photos of herself and boyfriend, Wes Ramsey, on scooters along with a snap of her injured extremity on Instagram as well.