Here's Who Dolly Parton Wants As Her Rock And Roll Music Partner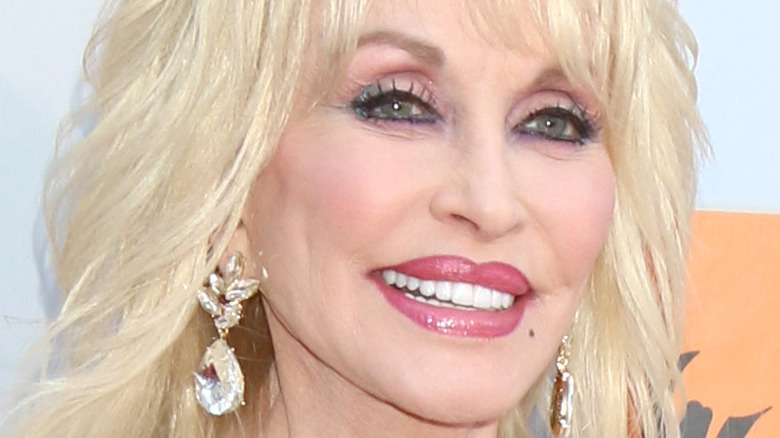 Kathy Hutchins/Shutterstock
Dolly Parton never dreamed she'd one day be classified in the same music category as The Beatles and Elvis, but after initially trying to reject the honor, she finally accepted her nomination to the Rock & Roll Hall of Fame. Not that it mattered — the organization was going to put her on the ballot whether she liked it or not — but it prevented any awkwardness when Parton was, indeed, voted into the Class of 2022. Her fellow inductees include Eminem, Carly Simon, Eurythmics, and Lionel Richie (via The New York Times). 
"I am honored and humbled that I have been voted into the Rock and Roll Hall of Fame," Parton tweeted when the news broke. "Of course I will accept it gracefully. Thanks to everyone that voted for me and to everyone at the @rockhall. I will continue to work hard and try to live up to the honor." 
As the country legend has come to understand, the Hall recognizes not only straight up rockers, but also artists from other genres who have had a significant impact on youth culture. Parton is far from the only country star in the pantheon; other honorees include Chet Atkins, Johnny Cash, Brenda Lee, and Jimmie Rodgers. Still, Parton recently admitted that she still feels torn about being chosen. She also vows that it won't be long before she makes an album with a certain rock legend.
Dolly Parton wants to make a rock album with Mick Jagger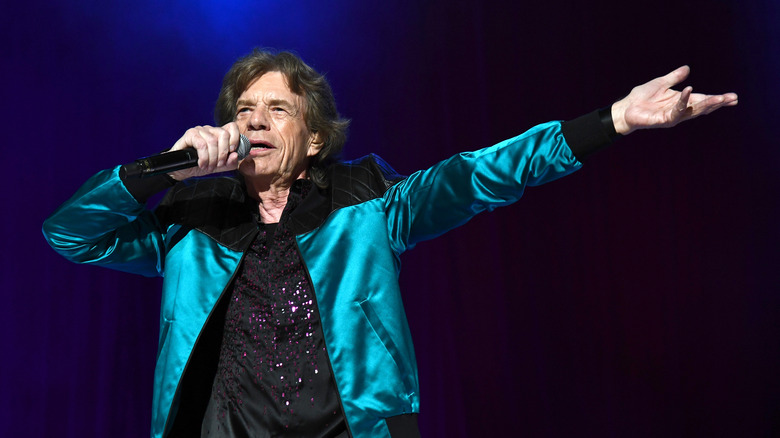 Kevin Mazur/Getty Images
Despite her gracious acceptance of her eyebrow-raising induction into the Rock & Roll Hall of Fame, Dolly Parton still feels that she hasn't earned the right to be among the members. She recently talked to Billboard about her initial refusal: "I never meant to cause trouble or stir up any controversy," she said, adding that, "I just didn't feel like I really measured up to that [rock legend standard]."
Parton hasn't yet decided whether she'll attend the induction ceremony on November 5, but she said, "If I do, I'm going to sing the hardest style rock 'n' roll song I could ever muster up just to show that I can do it." She also added, "I'll do something to make it fun and to be forgiven for my mistake. To earn my title." 
She then plans to follow up by actually trying her hand at the genre. "I've always wanted to do a great rock album, and I'm going to do that," she said. It would likely feature her favorite numbers, such as Lynyrd Skynyrd's "Free Bird" and the Rolling Stones' "Satisfaction." However, she doesn't want to do it alone: She's a big fan of Mick Jagger and she'd love to have him featured on the album. "I'm hoping we're both around long enough when I get to doing this record that he'll come sing with me, and I may have to use The Rolling Stones to play behind me," she told Billboard.