Will Tom Holland Make An Appearance In Euphoria?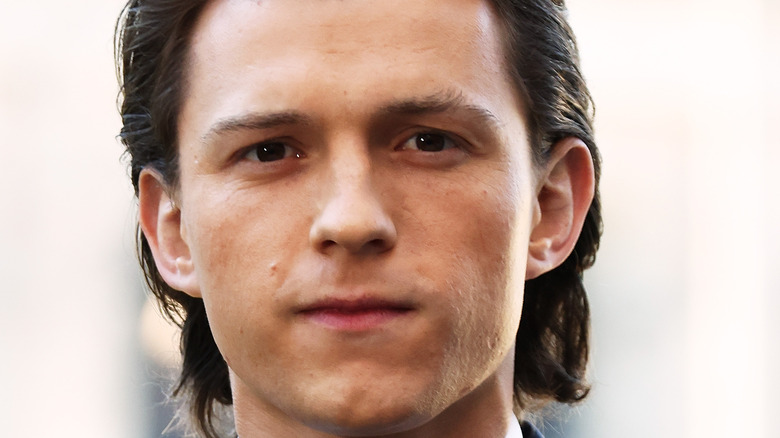 Ernesto Ruscio / Getty Images
Starring Zendaya as Rue Bennett, a teenager who lost her father and is now addicted to drugs, "Euphoria" premiered in 2019 on HBO. Unlike other shows aimed at a younger audience, "Euphoria" isn't afraid to tackle tough issues. However, a handful of the criticism it receives is due to its overtly sexual portrayal of its teenage characters. 
Although the actors are all in their twenties and up, the issues depicted include taking drugs, selling substances, and gun and knife violence. There is also quite a bit of full frontal nudity on screen, all of which has caused backlash since the show first began (via Vulture). Particular concern was recently raised for Sydney Sweeney, whose character Cassie has a lot of sexual scenes in Seasons 1 and 2, and Sweeney revealed that she asked director Sam Levinson to remove the nudity from some scenes as she didn't feel it was necessary (via Seventeen). However, Sweeney later clarified, "I've never felt like Sam has pushed [nudity] on me."
Tom Holland has been linked to 'Euphoria' since dating Zendaya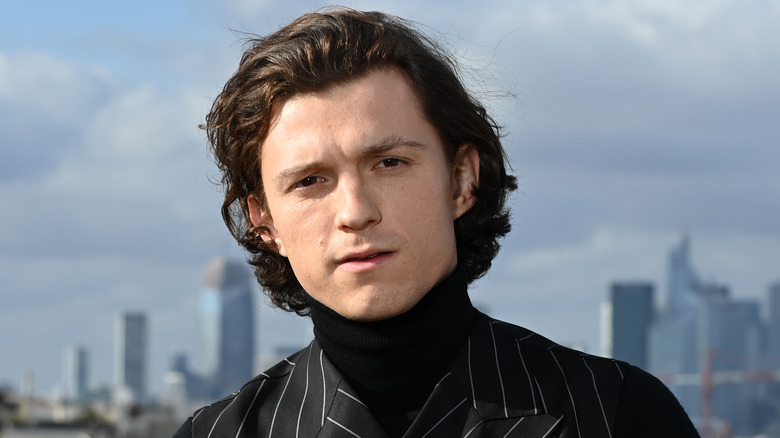 Pascal Le Segretain / Getty Images
So, what does this have to do with Tom Holland? Well, Holland may be known for performing stunts as Spider-Man in the Marvel Cinematic Universe, with the potential for more Spidey movies to be made in the next few years (via Entertainment Weekly), but that doesn't mean he can't switch genres. Ever since he publicly announced that he and his "Spider-Man" co-star Zendaya were dating (via People), Holland has often been asked what he thinks about "Euphoria." 
Zendaya stars in the "Spider-Man" franchise as MJ, which is where she and Holland apparently grew close. As well as being Spidey's MJ, Zendaya plays a crucial role in the HBO show. In fact, she won an Emmy for her acting on the show in 2020. With new characters being added each season, the idea of Holland playing a role on the HBO series suddenly doesn't seem so far-fetched. 
He brought the topic up again in a recent interview with Zendaya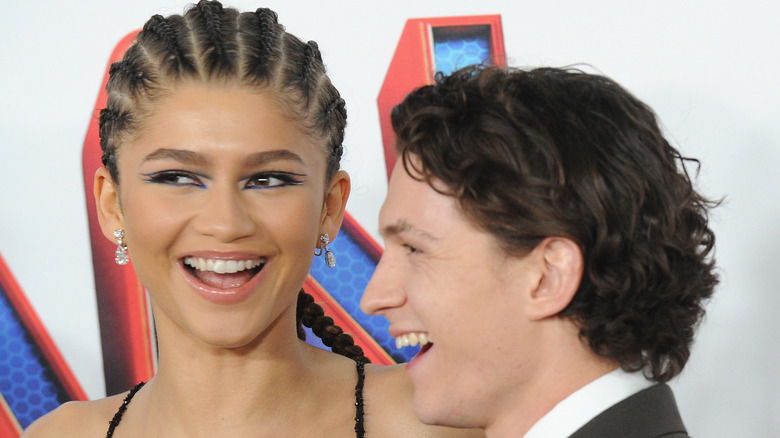 Albert L. Ortega / Getty Images
"Euphoria" may be a far departure from his usual work, but Tom Holland doesn't seem to mind. In an interview with IMDb from December 2021 alongside his "Spider-Man" co-star Zendaya, he jokingly said, "Listen, I have been petitioning for this for a long time and it has not happened yet and I'm very disappointed. I must have come to visit 'Euphoria' at least 30 times this season." 
Following on from his complaint, Zendaya enthusiastically replied, "We should've tried to, like, Easter egg, put you in there. ... Okay, let me talk to some people. HBO! Let's get them on the phone." He brought the topic up once again during an adorable BuzzFeed interview involving puppies, saying, "I would love to guest star, or just be an extra in it. Or, maybe I am and you just don't know." He also added that he is a fan of Alexa Demie's character, Maddy, who is a sassy and independent teen who is involved in an on-again, off-again relationship with Nate Jacobs (played by Jacob Elordi). 
Knowing all of this, fans should keep an eye out. You may just see Holland in Season 3.