Why Netflix Is Reportedly Annoyed With Meghan Markle And Prince Harry's Behavior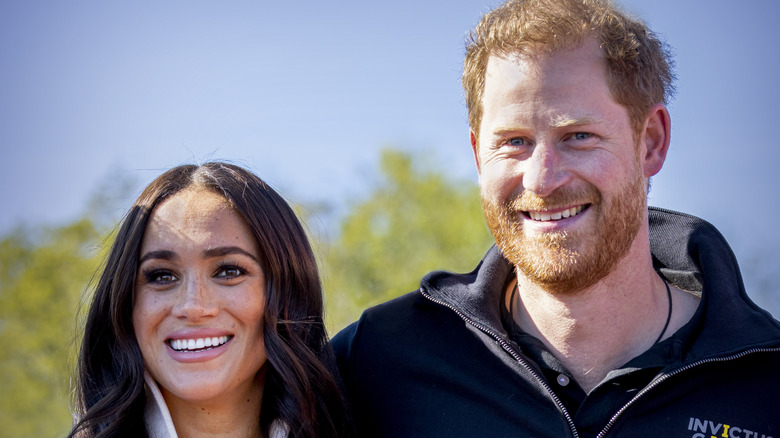 Patrick Van Katwijk/Getty Images
Ever since the moment they announced their engagement, Prince Harry and Meghan Markle's relationship has been a tumultuous journey. What began with tabloids dredging up all they could on the American "Suits" star has since led her to delete her entire social media. Meghan's role and portrayal in the media has been stress-inducing to say the very least, per Us Weekly.
The Duke and Duchess of Sussex's decision to leave the royal family set off its own fireworks, with the culmination being their tell-all interview with Oprah Winfrey that cemented their difficult position, per W Magazine. Harry and Meghan have since openly spoken about their departure as well as how they feel about the royal family. 
Just recently, Prince Harry and Meghan Markle made their first official visit to the UK since their departure when they visited Harry's grandmother, the Queen, on their way to the Invictus Games in the Netherlands, per People. Harry openly spoke about the meeting as he confirmed during an interview that Queen Elizabeth II was doing well, according to NBC News.
Harry and Meghan have undoubtedly enjoyed their newfound freedom and used it to express themselves candidly to the media. However, it looks like that freedom is going to come at a cost.   
Buckingham Palace plan to 'block' Netflix camera crews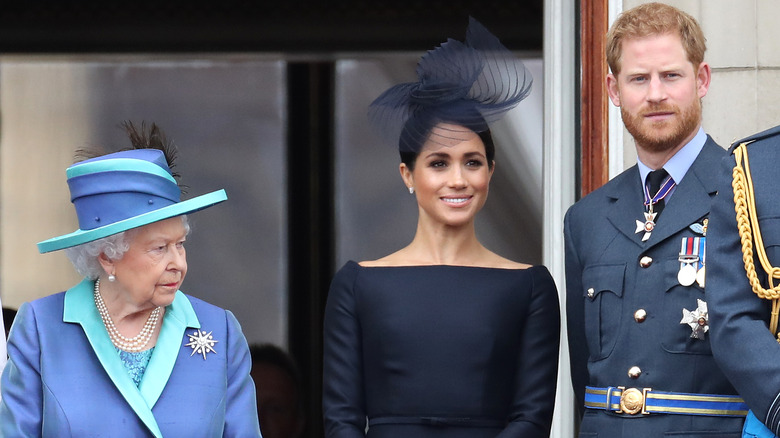 Chris Jackson/Getty Images
In 2020, Prince Harry and Meghan Markle made a very unexpected move for royal family members when they announced a hefty contract signed with Netflix, per Deadline. The deal was set to produce countless projects within the multi-year contract. One of those projects happened to be Meghan's animated series "Pearl," which has since been canceled, per Deadline.
With this deal came the expectation that fans would get more insight into Harry and Meghan's lives. Well, it sounds like Netflix expected the same and has been deeply disappointed. A source revealed that Netflix was bothered by Harry's decision to speak to a rival television network, NBC, about his grandmother when the exclusive comments should have been reserved for Netflix, per The Daily Mail.
Netflix isn't likely to be too happy, considering yet another road bump has risen. It was revealed by The Daily Mail as well that Buckingham Palace staff have plans set in place to "block" Netflix camera crews from capturing the Duke and Duchess of Sussex's visit to celebrate the Queen's upcoming Platinum Jubilee. Sources revealed to The Sun UK that there were growing concerns amongst the public that Harry and Meghan would steal the show. This concern would only be exacerbated if they showed up with an entire filming crew.