Priyanka Chopra And Nick Jonas Post About Their Newborn Daughter's Scary First Few Months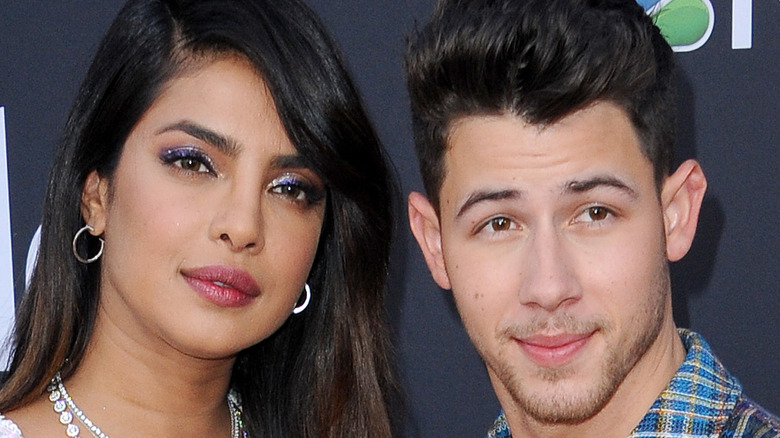 Tinseltown/Shutterstock
In January 2022, Nick Jonas shared happy family news on his Instagram account, stating that he and his wife, Priyanka Chopra, had welcomed a baby via surrogacy. Chopra shared the same post, with the caption, "We are overjoyed to confirm that we have welcomed a baby via surrogate. We respectfully ask for your privacy during this special time as we focus on our family. Thank you so much."
Born on Jan. 15, 2022, in San Diego (via TMZ), the baby girl is named Malti Marie Chopra Jonas. The first name means "small, fragrant flower" and is typically given to females born of Indian descent (via BabyNames.com).
They didn't reveal much else about their daughter at the time. Now, however, we're learning that the new parents were going through a terrifying health scare with their newborn. Chopra and Jonas are once again sharing a joint post, detailing the harrowing first months after Malti Marie was born.
Priyanka Chopra and Nick Jonas reveal frightening NICU stay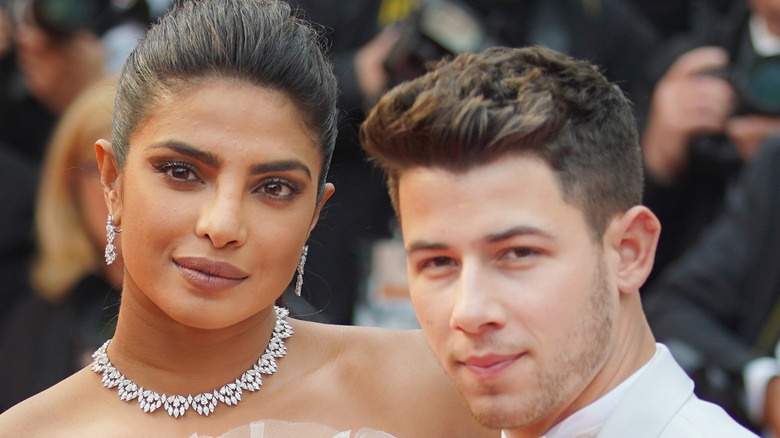 Denis Makarenko/Shutterstock
In honor of Mother's Day 2022, Priyanka Chopra took to her Instagram to share about the ordeal she and husband Nick Jones have endured following the birth of their baby girl. "We can't help but reflect on these last few months and the rollercoaster we've been on," she wrote. "After 100 plus days in the NICU, our little girl is finally home."
In the statement, which Jonas also posted on his Instagram, she continued to discuss their challenging experience. "What becomes abundantly clear, in retrospect, is how precious and perfect every moment is. We are overjoyed that our little girl is finally home."
Jonas ended with a nod to his wife, "Babe, you inspire me and every way. I am so grateful to be on this journey with you." Likewise, Chopra's post finished by addressing him, "There is no one I'd rather do this with than you. Thank you for making me a mama."
Their message to their daughter was nothing short of uplifting: "Our next chapter begins now, and our baby is truly a badass. Let's get it MM! Mommy and Daddy love you."