Olivia Munn And John Mulaney Prove They're Still Going Strong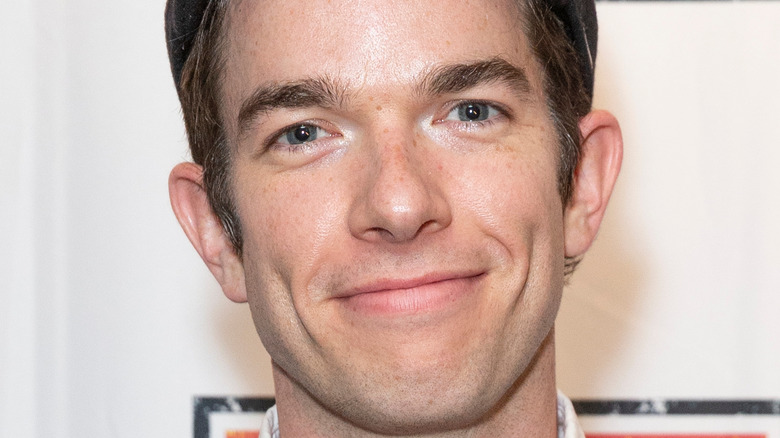 lev radin / Shutterstock
Comedian and former "Saturday Night Live" writer John Mulaney made headlines in 2021 when he announced his divorce from Anna Marie Tendler. Tendler, who was often featured in Mulaney's comedy routines as a voice of reason, is an artist in multiple mediums. Her art is partly what made people sympathize with her when the divorce news broke, particularly a photo she titled "Dinner in March," which depicted her sitting alone at a large table around the time of the divorce. 
Mulaney has also been candid about his struggles with drug and alcohol abuse, often making jokes about his experiences. In his divorce statement, he revealed he had checked into rehab for a six-month stint in late 2020 after a relapse. Tendler's own statement was short and minimal, stating she was "heartbroken" but that she sent Mulaney "support and success" (via Page Six). As for Munn, she is best known for being an actress and former television host. She has appeared in several films and shows, notably "X Men: Apocalypse" and "The Newsroom."
There has been a lot of controversy surrounding John Mulaney and Olivia Munn's relationship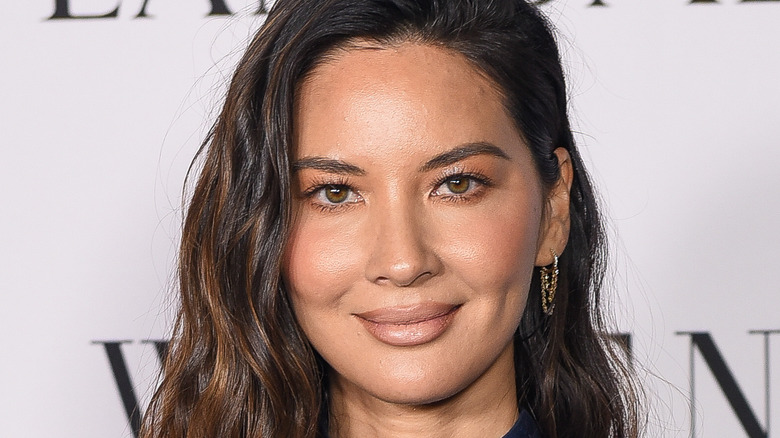 Presley Ann / Getty Images
The relationship between John Mulaney and Olivia Munn seemed to come out of nowhere, much to the confusion of, well, everyone. A few months into the relationship, Mulaney confirmed Munn was pregnant in a much anticipated interview with Seth Myers. He went on to say that Munn and their then-unborn baby "have helped save me from myself in this early journey out of recovery." With Mulaney's announcement, the internet was abuzz with speculation regarding whether he had told the truth about when the relationship had started.
It turns out that Munn and Mulaney do have history, though their friendship didn't appear to turn romantic until 2021 (via Cosmopolitan). The whirlwind romance also exposed the root of parasocial relationships and just how far they can go. Many fans felt betrayed by Mulaney's actions due to his wholesome stage persona — though, as Slate pointed out, none of us really know John Mulaney. We only know "the version of Mulaney he selectively offers you at the mic."
John Mulaney welcomed a son with Olivia Munn in 2021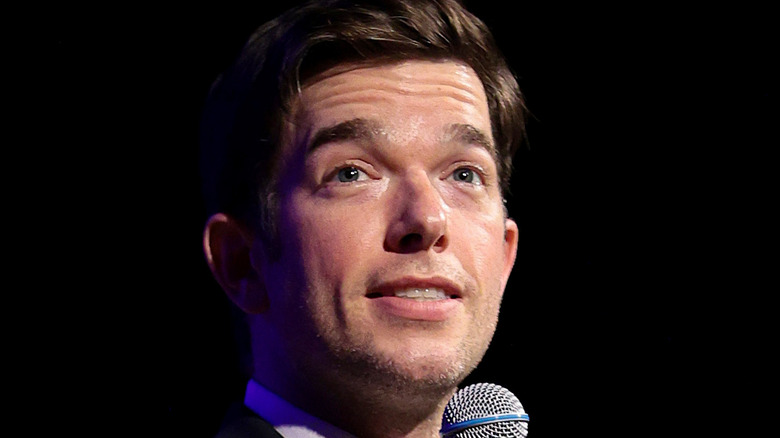 Dimitrios Kambouris/Getty Images
On December 24, 2021, Olivia Munn gave birth to her first child with John Mulaney, a baby boy named Malcolm (via People). Controversially, Mulaney had made it clear in his stand-up shows that he didn't want children. Fans assumed this was Tendler's decision, too. However, in an interview with Harper's Bazaar a few months after the initial uproar, Tendler confirmed that she "always held partnership above having kids" and said she planned to freeze her eggs.
Despite his previous views, Mulaney seems to be taking to fatherhood naturally. In a sweet now-disappeared Instagram story dedicated to Munn, he wrote "Happy Mother's Day Olivia. Thank you for the greatest gift in the world." The photo included was of Munn with an oxygen mask over her face and Mulaney kissing her forehead, presumably from when she was giving birth. Munn responded by thanking Mulaney for bringing some festive cheer to the delivery room along with heart emojis (via Daily Mail).
No matter anyone's feelings, it can't be denied that Munn and Mulaney seem to make great parents to Malcolm.
If you or anyone you know is struggling with addiction issues, help is available. Visit the Substance Abuse and Mental Health Services Administration website or contact SAMHSA's National Helpline at 1-800-662-HELP (4357).