Hilaria And Alec Baldwin Announce The Gender Of Their New Baby In The Sweetest Way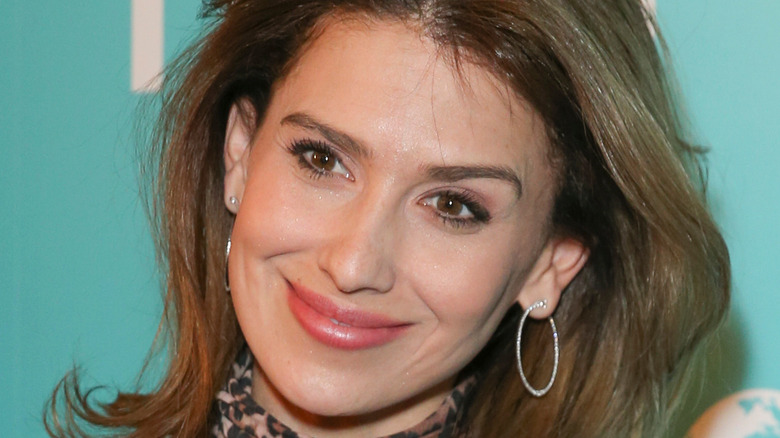 Lev Radin/Shutterstock
Hilaria and Alec Baldwin met by accident at a New York restaurant in February 2011. Hilaria told The New York Times that Alec approached her and said "'I must know you.'" Then he gave her his card, putting the ball in her court as to whether she would call. Fast forward to 2022, and they have been married for nearly 10 years, and they are expecting baby number 7! Alec posts about his family on Instagram fairly frequently, including a recent post of his youngest daughter — 13-month-old María Lucía — laughing and smiling, and in the caption, seemingly in response to people wondering why they keep having kids, he wrote: "People ask why. This is why. Being a parent is the ultimate journey."
Hilaria had previously debated whether or not to do a gender reveal with this baby. She also noted via an Instagram story that if she did do a gender reveal, she would wait until she was at least four months along in her pregnancy since she'd suffered a miscarriage when she was four months in with a pregnancy in 2019, per People. Hilaria has passed that benchmark, and she decided to share their baby's gender with the world and with the help of Alec and their other children.
Hilaria Baldwin had her husband Alec and their kids help with the gender reveal
Hilaria Baldwin posted a video to Instagram featuring her husband Alec and their children with messages of advice and encouragement to baby No. 7. In the caption, Hilaria confirmed that while she's found it important to find out the sex of her babies, she wanted to do the reveal "differently this time around." And that instead of focusing on the baby's sex, she wanted to consider: "What will make our baby a loving, whole person? What matters? What will make them feel seen, free, and proud?" She also noted that it would be up to "our baby to discover their own, unique self." The video starts with Alec saying "One characteristic doesn't define you." Some of Hilaria's advice was "Feel free to immerse in and express all parts of your identity without being shamed, limited or bullied." And the older kids had some great advice too, like "be yourself ... feel free to express all parts of your identity ... leave the world better than you found it."
It's not until the last 15 seconds of the nearly 90-second video that Hilaria reveals she's having a daughter, and the whole thing ends with the older kids confirming how excited they are to meet their new sister. So sweet! And people are flooding the comments with love and support for the growing family.