Jeopardy! Fans Are Seeing Red Over This Hosting Decision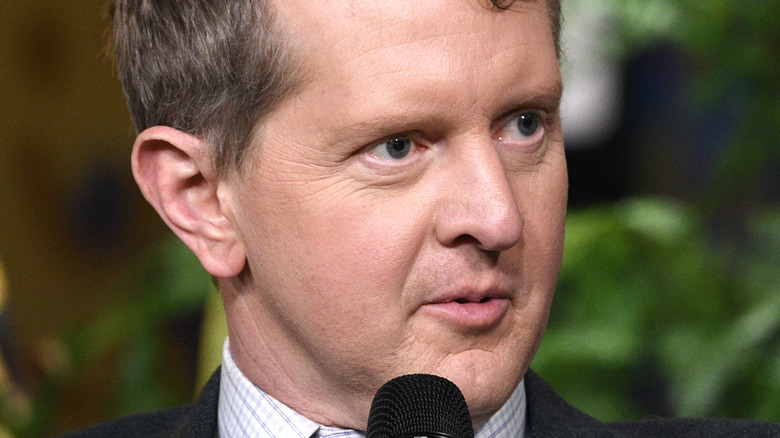 Gary Gershoff/Getty Images
When longtime host Alex Trebek passed away, fans were pretty vocal about who his replacement should be. However, the ugly truth about why Ken Jennings isn't the permanent "Jeopardy!" host revolved around a shocking scandal involving the super-champ. 
As Deadline reported at the time, despite the fact that Jennings took on the very first guest-hosting stint on the hit game show following Trebek's death, his assured ascension to permanent host stalled after offensive tweets he'd sent resurfaced. Jennings publicly apologized, admitting that he had "definitely tweeted some unartful and insensitive things" in the past but was actively trying to do better.
Despite this, though, Jennings remains a total fan favorite, and, indeed, he and actor Mayim Bialik have been trading guest host positions for months as the search for a permanent replacement continues. The U.S. Sun reported that Jennings, who has a rabid fan base behind him, was also recent winner Mattea Roach's choice to take over. 
Roach pointed to his lengthy history with the show as giving Jennings the edge over Bialik. "Jeopardy!" fans think they know who will be the permanent host, but, judging by this latest development, they may be sorely disappointed when the time comes.
Fans aren't happy with Mayim Bialik taking over for the time being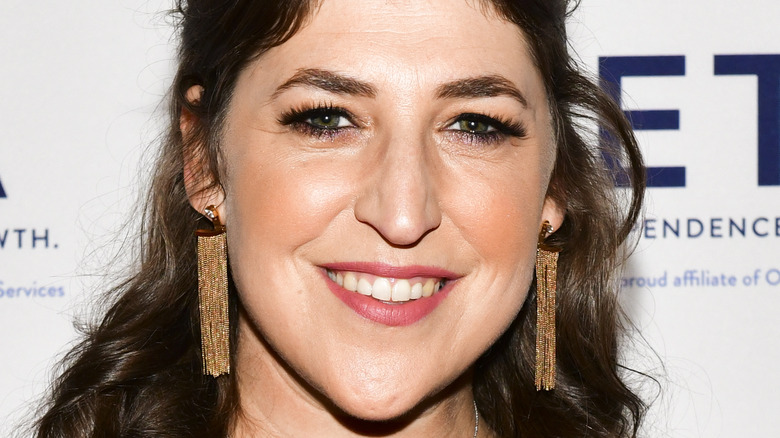 Rodin Eckenroth/Getty Images
Much to fans' consternation, "Jeopardy!" legend Ken Jennings is stepping away from the hit game show for the time being. "I'm handing the keys back to the talented actor-producer-writer-director (!) @missmayim for a few months," Jennings wrote on Twitter. "We are lucky to have her! Thanks for watching, and I'll be back before the end of the season." 
Mayim Bialik, who found fame as the titular star of "Blossom" before joining the cast of "The Big Bang Theory," will continue hosting for the time being. 
Fans weren't happy, with one responding, "No, no, and NO! When are they going to give you permanent keys Ken? You do a much more professional job — most worthy of filling Alex's shoes! ❤️," to Jennings' post, while another exclaimed, "That's a long time without the true host." Moreover, a third suggested they were going to stop watching for the foreseeable future until Jennings returns. 
Bialik has made her love of hosting "Jeopardy!" clear many times over, telling Entertainment Tonight that it had changed her life.
She explained, "My recognizability and kind of familiarity that people feel with me is a lot more, especially with, like, a nightly show like that, when you're on a show that's always in people's living rooms or wherever they choose to watch." 
Moreover, in a red carpet interview with the outlet (via YouTube), Bialik acknowledged that she would "love" to host full-time if the opportunity arose.