Why Tom Brady's Fans Are Trolling Him After Big Career News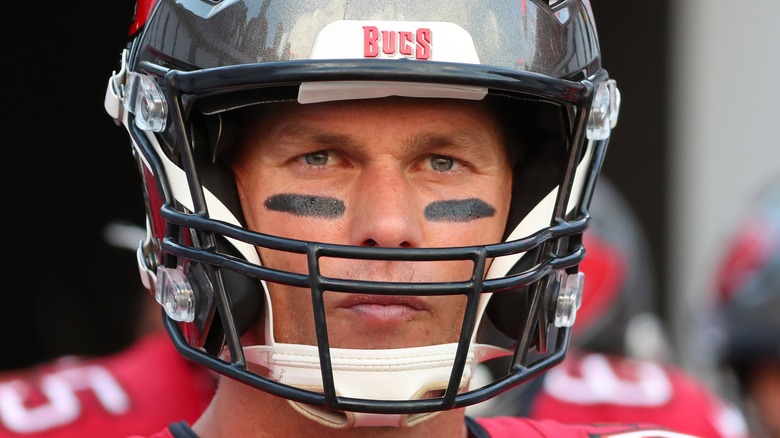 Steve Jacobson/Shutterstock
If there's one thing the internet is truly good for, it's entertainment. Social media, meme culture, and streaming platforms provide endless amounts of content and humor for anyone to enjoy. This is especially true when it comes to roasting public figures and celebrities, which has become a staple part of the internet's social landscape. Celebrities, politicians, and athletes alike are all subject to this humorous scrutiny, and that vulnerability often spans across their entire career. As of late, one athlete in particular has been on the receiving end of plenty of these jokes: the iconic Tom Brady himself.
According to the Tampa Bay Buccaneers website, Brady announced his return to the football field in March 2022, rejoining the Tampa Bay Buccaneers for his 23rd season. At the age of 44, the NFL star is a three-time NFL MVP (per Bleacher Report), and all around legendary athlete. Despite his age, which is considered "older" for a football player according to The Sport Digest, Brady seems to be ready for even more in his career. In fact, another recent announcement about his future proves the same — and has been the source of an entirely new set of jokes about the famous quarterback.
The internet has some thoughts about Tom Brady's retirement plan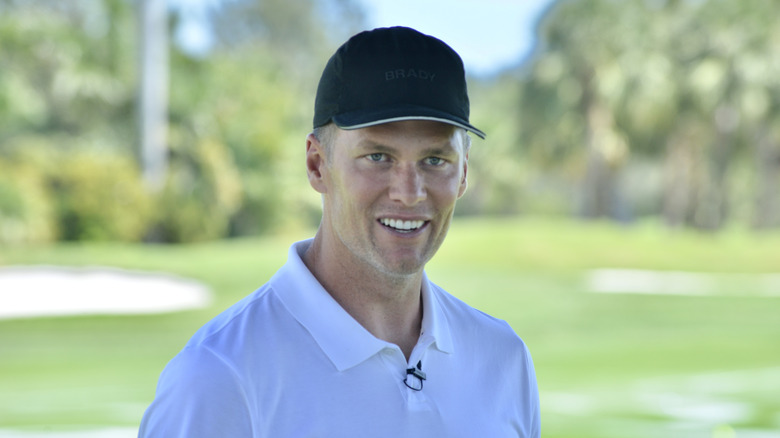 Manny Hernandez/Getty Images
On May 10, it was announced by FOX Sports that, once Tom Brady was ready to retire from playing football, he would join the network as their lead analyst. "It will be a stellar and exciting television career, but that's up to him to make that choice when he sees fit," said Lachlan Murdoch, FOX Corporation's CEO. While many involved in the situation seem to be thrilled about his decision, fans of Brady had some pretty funny commentary to share about his plan.
As shared by the New York Post, fans on Twitter began to make jokes about Brady's choice to continue his sports career, rather than focus on his family — the reason he had announced his retirement from football in January 2022 (per ESPN). On Twitter, one user tweeted, "Tom Brady really spent a month at home and said never again." Another user, directly tweeting at Brady himself, posted, "@TomBrady proactively finding ways to avoid packing school lunches is hero status." Per The Spun, one audacious tweet read, "Tom Brady hates his family." Regardless of the reasoning behind Brady's career continuation, one thing is clear: as long as he has a career, the jokes will have a place to land.