Nina Parker Spills On Fashion Trends We'll Be Seeing Next Year - Exclusive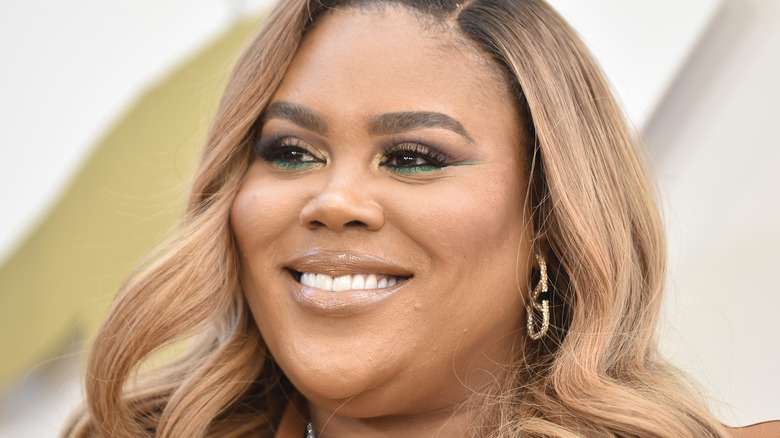 Rodin Eckenroth/Getty Images
If anyone's positioned to make smart predictions about coming fashion trends, it's Nina Parker. Co-host of the celebrity gossip show "Nightly Pop" and host of "Live from the Red Carpet" (both on E!), she has plentiful opportunities to see what the stars are wearing up close, and she has very clear opinions about what she sees. She strongly believes that fashion should be for everyone, not just celebrities and the conventionally attractive. "I'm a plus-size woman," she explained. "And for us, it's not the same as everybody else. I don't look at someone like Blake Lively as a fashion icon for me because I always want to see myself in what I see someone wearing."
Since the signature looks she's seen on other celebrities weren't working for her, she decided to create her own by launching a plus-size collection for Macy's. This allowed her to look even deeper behind the scenes of the fashion world to monitor coming trends. In an exclusive interview with the List, she shared what she thinks we'll be seeing and wearing next year.
Nina Parker gets her fashion inspiration from ordinary women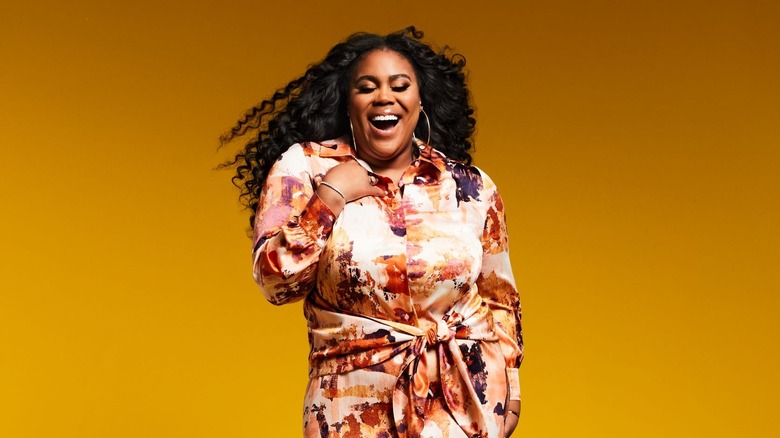 Jack Waterlot
For a professional celebrity watcher who has more access to the rich and famous than most of us ever will, Nina Parker is surprisingly sanguine about celebrity fashion trends. "I've never really had a ton of celebrity icons. My icons were probably people that I saw in the street or like normal women that you see making a look happen for $30," she said. "That's really always been my inspiration, the regular woman, because I never really felt connected to celebrities."
Her empathy for regular working women was part of the inspiration for her plus-size collection. She began experimenting with sewing and design so she'd have a sufficiently varied wardrobe for her "Nightly Pop" appearances, and she realized other busy women could benefit from her creations. "I have the luxury of having a stylist and having a network help me [with wardrobe selection], and I still was struggling," she said. "I didn't want that for other women, the everyday woman, trying to find something to go to work. I wanted to be able to help her style herself and feel good about it."
Here's what Nina Parker thinks we'll be seeing next year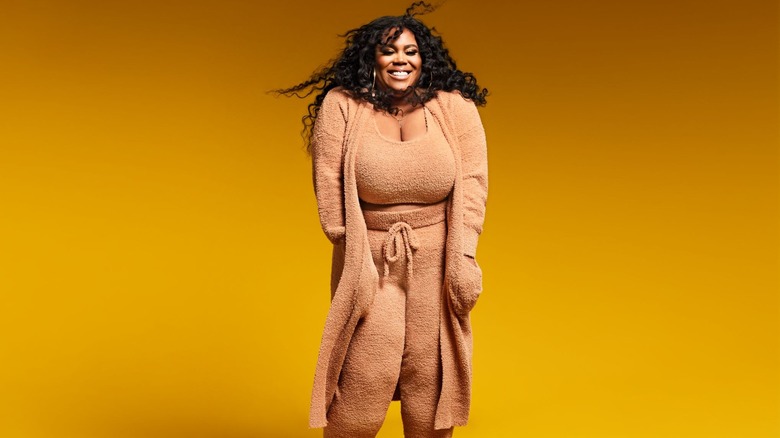 Jack Waterlot
Nina Parker would be the first to admit she doesn't have a crystal ball, and next year's red-carpet looks are still a mystery. But based on what she's been seeing, she can venture some educated guesses. "On the red carpet, I don't know," she said. "I don't know what people are going to be doing, but I feel like I'm seeing a lot of florals. I'm seeing butterflies — it's almost going back to very flirty and girly. That might echo on the red carpet in the colors that we're seeing."
Distinctive color palettes with "a lot of color matching" will also complement the springtime feel of next year's fashions, she said — all the better to make a dramatic entrance on the runway. "I think you'll see a lot of bright tones compared with each other," she said. "I think a lot of one-tone outfits would be really cool to see on the runway. All pink everything, from the head to toe, those monochromatic looks are really, really cool. You're never really going to go wrong with metallic."
"Nightly Pop" airs Monday through Thursday at 11:30 p.m. ET on E!