Who Was The First Face Of Deception On General Hospital?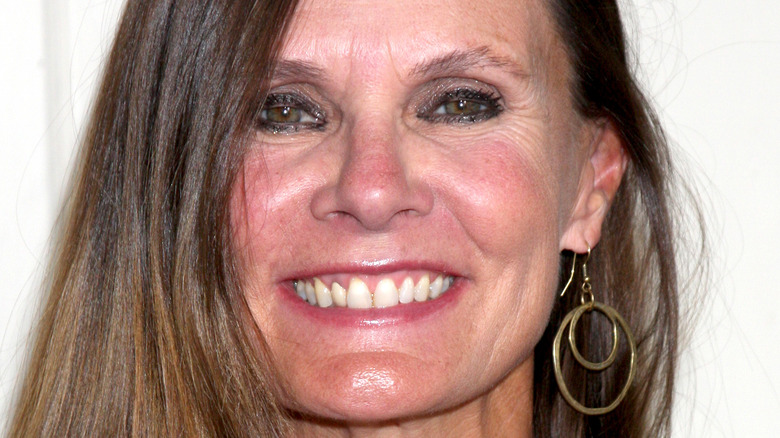 Kathy Hutchins/Shutterstock
Countless soap opera fans watch "General Hospital" every day to see their favorite characters experience all kinds of drama in every aspect of their lives ranging from romance to their careers. According to IMDb, the beloved show has been on since 1963 and is focused on what happens to the residents of Port Charles, New York. Some of the popular soap opera's most prominent stars include Laura Wright, Kelly Monaco, Rebecca Herbst, and Maurice Benard, who may be considering leaving "General Hospital." Even the famous movie star James Franco had a role on "General Hospital!"
Some storylines on "GH" have been centered around Deception, a beauty business by Lucy Coe (via Daytime Confidential). Actress Lynn Herring portrays Coe, who was at one point a librarian before she rose to her status as a stylish beauty fanatic. Like many cosmetic businesses, Coe's beauty company must have a face. Believe it or not, there's been more than one beautiful Face of Deception on "GH" over the years.
Brenda Barrett was the first Face of Deception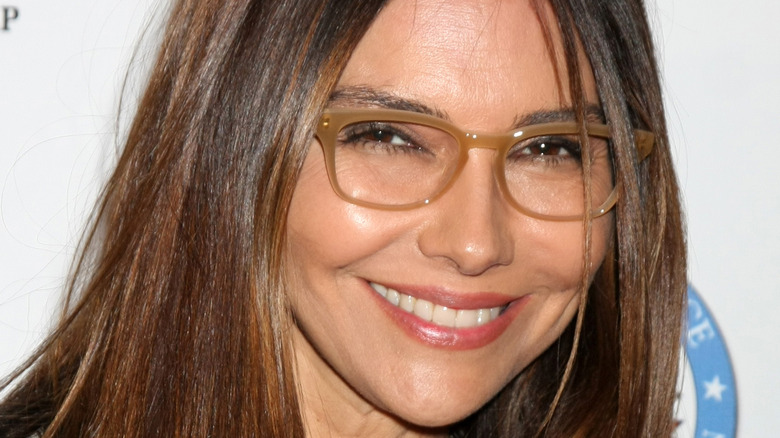 Kathy Hutchins/Shutterstock
According to General Hospital Blog, Lucy Coe's first Face of Deception was the character Brenda Barrett. Portrayed by the stunning actress Vanessa Marcil, it's no surprise that such a gorgeous woman was the face of the beauty brand.
So, who's Barrett? Soap Central explained that this glamorous character was not only a model for Deception but other brands as well. Barrett was also a significant love interest of Sonny Corinthos and Jasper Jacks, two of "General Hospital's" very prominent characters, and she has a son named Aleksander "Alec" Janacek, Jr. While the model certainly made her mark on the town of Port Charles, she's not currently on the show and is said to be living in Rome, Italy.
While Barret is no longer the Face of Deception, that doesn't mean the brand doesn't have a new model rocking their products to pull in customers. So, who's the current Face of Deception?
Sasha Gilmore is the Face of Deception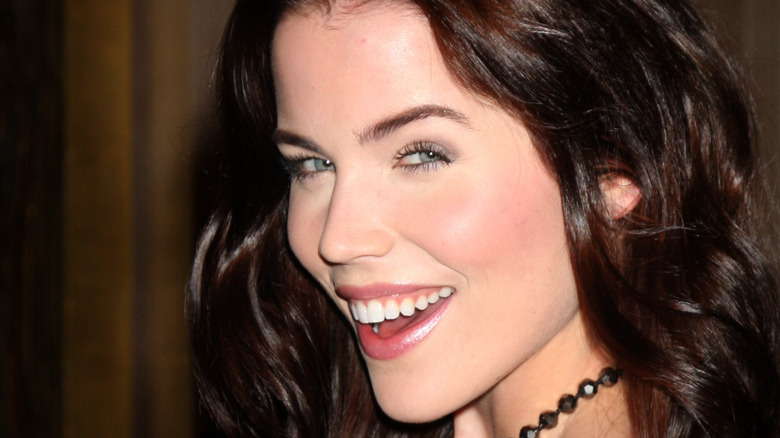 Kathy Hutchins/Shutterstock
Although model Brenda Barrett is no longer the Face of Deception, Lucy Coe put her trust in another beauty to serve as her company's face. According to The Overtimer, Deception's current model is a gorgeous young lady named Sasha Gilmore, played by actress Sophia Mattsson.
Gilmore is a beautiful woman with a glamorous job, but that doesn't mean that this character has an easy life, as the model has experienced some traumatic issues. Soaps in Depth explained that Gilmore initially was paid to pretend to be Nina Reeves' daughter, but when that plan eventually didn't go well, Gilmore took the modeling job. Furthermore, the character struggles with drug addiction and had a baby who passed away. Thus, Gilmore is proof that even charming models can have difficult lives.
We look forward to seeing what is going to happen next on "General Hospital," especially in Gilmore's life as the Face of Deception!