Ashley Judd Shares Heartbreaking Account Of The Day Naomi Died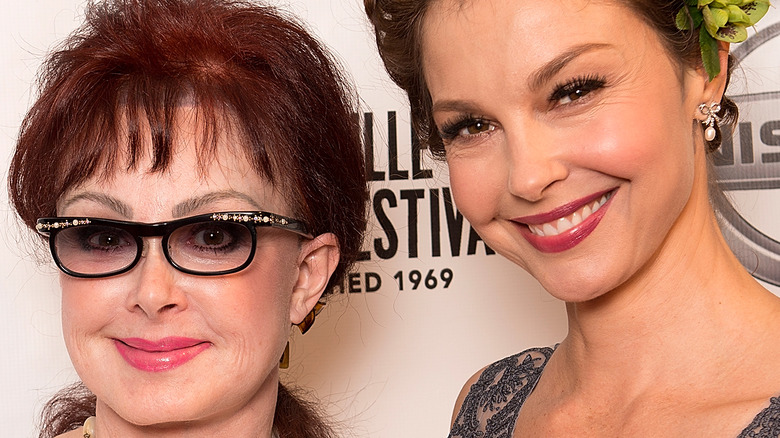 Beth Gwinn/Getty Images
The following article includes content about suicide.
The country music world and fans all over the globe were shocked and devastated to learn that just days after classic country duo The Judds appeared on the CMT Music Awards, the elder member of the group, Naomi Judd, had taken her own life (via Rolling Stone). The mother/daughter pair, Naomi and Wynonna Judd, had reunited to sing their 1990 hit "Love Can Build A Bridge" on stage outside Nashville's Country Music Hall of Fame during the awards show. The Judds were set to be inducted into that same Hall of Fame, but tragically, the Judd family announced on April 30 that Naomi had passed away. 
In an interview with Diane Sawyer, actress Ashley Judd, daughter of Naomi and Sister of Wynonna, discussed the difficult process of grieving this immense loss while also healing from the trauma of having been the person to discover her mother. 
How Ashley is coping and what she's asking of fans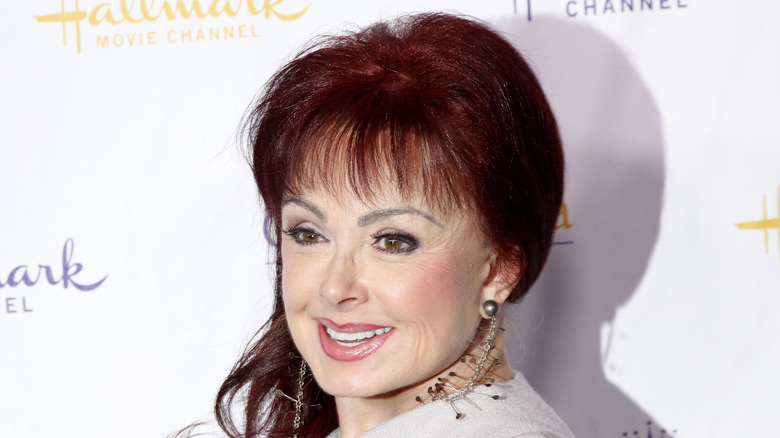 Joe Seer/Shutterstock
During Thursday's interview with Diane Sawyer, Ashley Judd shared that she had been the one to discover that her mother had passed away. While she said she and her sister had not particularly wanted to share the details of what happened, she felt it was better for Naomi's own family to speak publicly rather than for the news to come from some other source. "My mother used a firearm," Ashley revealed, through tears. 
The actress stated that she hopes through sharing the truth of what had happened she might urge others who are struggling with their mental health to seek help and know they are not alone. She shared that Naomi had long battled depression. "My mother knew that she was seen and she was heard in her anguish, and she was walked home," she said. "When we're talking about mental illness, it's very important to be clear and to make the distinction between our loved one and the disease. It's very real, and it lies, it's savage." Naomi's family hopes that message reaches anyone who is themselves or who loves someone who is struggling with mental illness so that they know there is hope and there is help.
If you or anyone you know is having suicidal thoughts, please call the National Suicide Prevention Lifeline​ at​ 1-800-273-TALK (8255)​. You are not alone.