The Real Reason Elizabeth Olsen Never Became A Child Star Like Her Sisters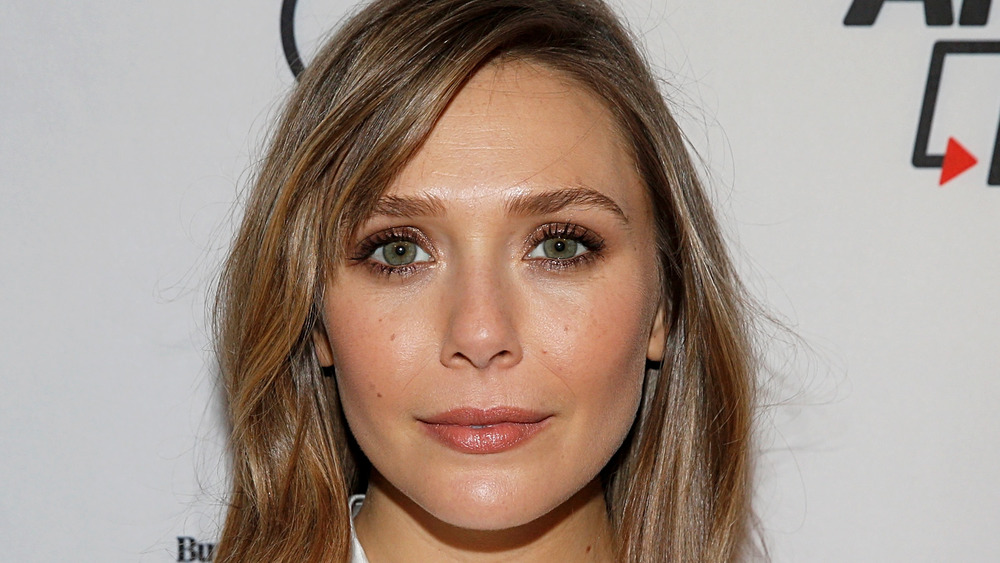 Dominik Bindl/Getty Images
Mary-Kate and Ashley Olsen are an iconic sister duo that everyone who grew up in the '90s could literally never forget about, even if they tried. From their debut television role as Michelle Tanner on the beloved sitcom Full House and their many fan-favorite movies, like Billboard Dad, New York Minute, and To Grandmother's House We Go, to their many clothing lines and business ventures, the Olsen twins have been on the top of Hollywood's A-list for decades.
And unless you've been living under a rock for the last ten years, you've probably heard about the Olsen twins' younger sister, Elizabeth Olsen, who bears a striking resemblance to her famous older sisters, and like the two of them, is also an actress. Elizabeth Olsen's breakout role in the 2011 indie drama Martha Marcy May Marlene catapulted her into the spotlight, and ever since then she's appeared in notable films like 2014's Godzilla, Captain America: Civil War, Ingrid Goes West, Avengers: Infinity War and Avengers: Endgame (via IMDb).
Elizabeth currently stars in the widely talked about Disney+ series WandaVision as Wanda Maximoff/Scarlet Witch — the same character she's portrayed in the Captain America and Avengers movies. The actress also starred on the hit Facebook Watch show Sorry For Your Loss between 2018 and 2019. 
So it's safe to say that Elizabeth Olsen has since made her way to the top of the A-list herself.
Elizabeth Olsen got candid about why she didn't immediately follow her sisters' footsteps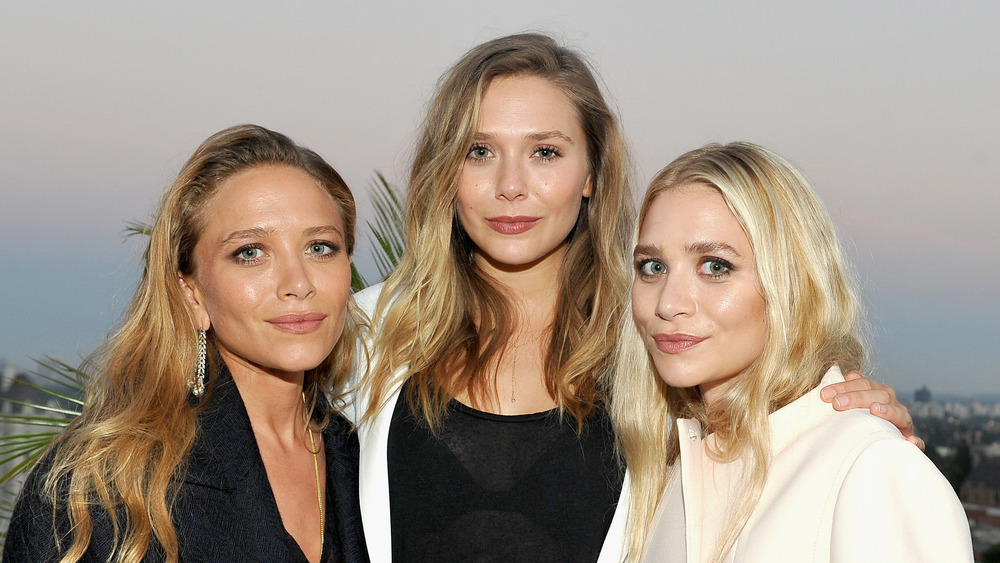 Donato Sardella/Getty Images
In a February 2012 interview with The Guardian, Elizabeth Olsen shared the real reason why she never skyrocketed to fame as a child actress like Mary-Kate and Ashley Olsen did. 
"Their fame made me more determined to study. I knew I wanted to be an actor, but I also didn't want to start working when I was under 18," she revealed. The WandaVision star added that although she had a small role in her sisters' 1994 movie, When the West Goes Wild, she "retired" from acting at age 10 after her parents made her write down and pro's and con's list and the "cons just piled up."
"I figured I'd keep acting as a hobby until I was older. Because I felt that pressure, and that people would say, 'Oh, that's nepotism.' I decided that as long as I felt confident and worked hard for it, instead of having it handed to me, no one could take that away from me," Elizabeth admitted. "I don't have any insecurity about it. I never got any job because of my sisters. I could have pulled a few strings through them, but I never needed to."