Here's What Really Happened To Vinny On The Bold And The Beautiful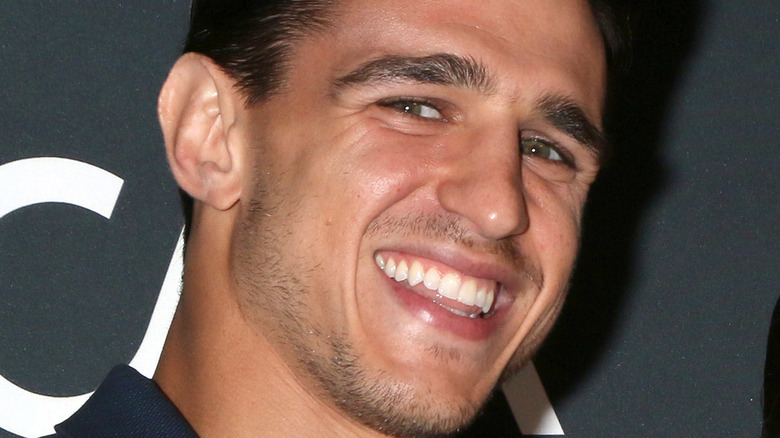 Kathy Hutchins/Shutterstock
Vinny Walker was on "The Bold and the Beautiful" scene briefly, as actor Joe LoCicero only had the role from 2019 to 2021 (via IMDb). But, during that time, he certainly made his mark. 
As Thomas Forrester's (Matthew Atkinson) former college roommate and best friend, Vinny offered comic relief to the soap and also made Thomas take a hard look at some of the horrible stuff he did.
That didn't mean Vinny was the picture of virtue. After all, he was a drug dealer and provided Steffy Forrester (Jacqueline MacInnes Wood) with pain pills when her then-doctor and future husband, John "Finn" Finnegan (Tanner Novlan), refused to prescribe her more, according to Soap Dirt.
Whenever Thomas needed a place to stay after he did something stupid to alienate himself from his family, Vinny was there for him with a couch to sleep on. But, until he died, nobody knew the extent to which Vinny would go in order to make Thomas happy. And what he did was both shocking and disturbing.
Vinny would do anything for Thomas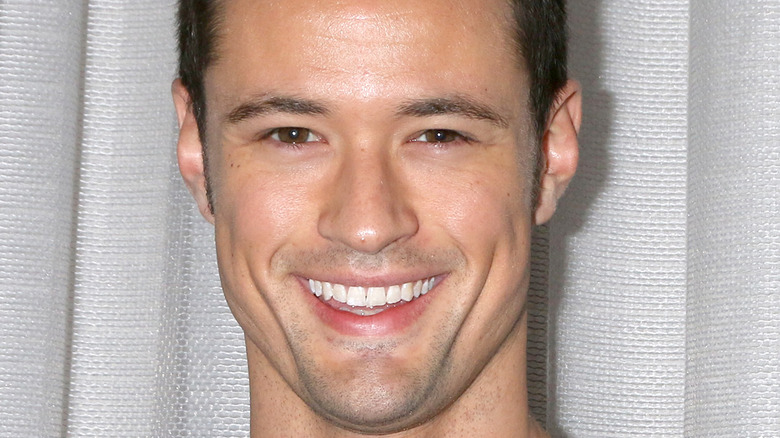 Kathy Hutchins/Shutterstock
One thing Vinny Walker knew about Thomas Forrester was that he loved Hope Logan Spencer (Annika Noelle) to the point of obsession. However, that love was unrequited as she eventually married Liam Spencer (Scott Clifton). 
She told Thomas they could only be friends and co-parents to Douglas Forrester, Thomas' son with the late Caroline Spencer (Linsey Godfrey), whom Hope oddly adopted only after she and Thomas had already broken up (via Soaps.com).
When Hope learned that Liam had once again strayed and had a one-night stand with Steffy Forrester, possibly resulting in a pregnancy, Vinny thought he surely had a way to get Liam out of Hope's life for good. Steffy was definitely pregnant, but she had to do a paternity test to see who the father was — Liam or Finn — and lab tech Vinny decided to forge the results to say Liam was the dad when it really was Finn. 
Too bad his scheme was quickly discovered and Hope forgave Liam. One thing Vinny did not expect was for Thomas to be furious with him. He had learned that his obsessive nature was due to a brain injury and decided to let Hope be happy with Liam (via Soaps In Depth).
Liam accidentally kills Vinny – with a disturbing twist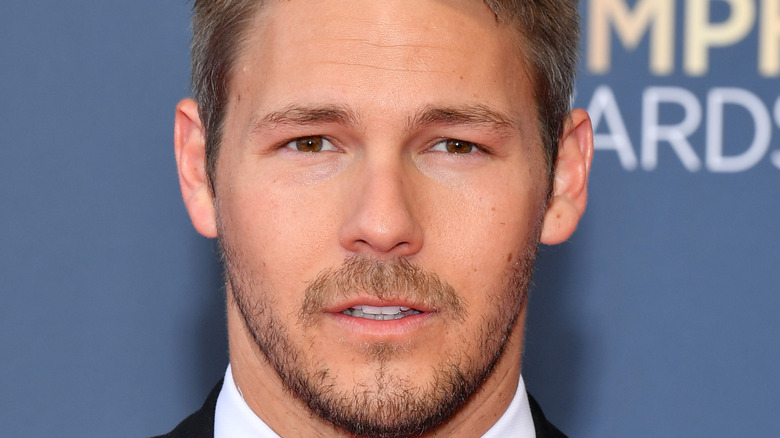 Pascal Le Segretain/Getty Images
One night, Liam Spencer and his dad, Bill Spencer (Don Diamont), were driving along a dark road with Liam behind the wheel. When he glanced over at Bill for a split second, a man appeared in the road out of nowhere, and Liam hit him. 
When Liam and Bill discovered it was Vinny Walker whom they hit, Bill immediately decided they had to run (via Daytime Confidential). So they left Vinny's corpse on the side of the road and tried to cover up the crime.
Eventually, Bill and Liam confessed and were sent to jail, but Thomas Forrester made a discovery about his friend, whose last calls he blocked because he was angry. When he decided to go through his messages and texts, he discovered that Vinny had sent him a video that night from the side of the road and said he was waiting for Liam and knew he'd be headed that way. 
Then, Vinny told him he was going to jump in front of Liam's car to make sure he went to jail and Hope was free so Thomas could be with her, according to Soaps.com. Yes, Vinny killed himself, and Thomas watched him leap in front of Liam's car to his death, all on video. And Vinny did it all so his friend could get the girl.