The Days Of Our Lives Double Wedding Storyline Explained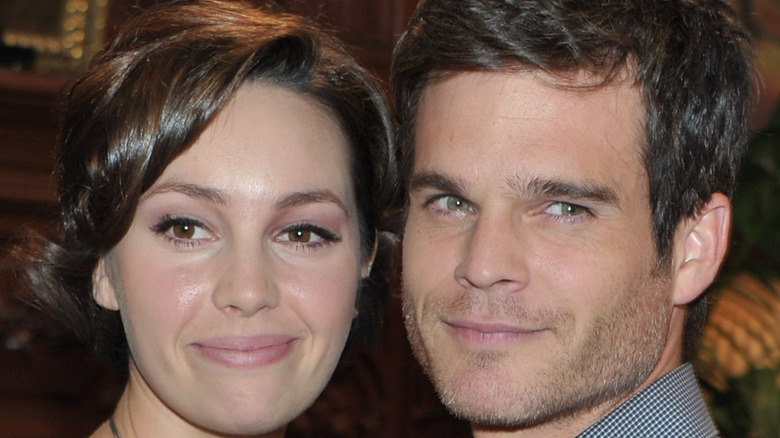 Alberto E. Rodriguez/Getty Images
"Days of Our Lives" viewers were a bit surprised when they learned that two of Salem's most notorious troublemakers were actually old friends (via TV Season & Spoilers). 
Gwen Rizczech (Emily O'Brien) and Leo Stark, aka Matthew Cooper (Greg Rikaart), bumped into each other during their outings in Salem and couldn't believe that they were reunited. The two were very happy to be back in each other's company and headed off to dish about their current lives. Of course, they both had to mention that they were engaged to be married.
Fans know that Gwen has been in a serious relationship with Xander Kiriakis (Paul Telfer) for months, and he finally proposed to her, making her happier than ever. Meanwhile, Leo was looking to wed Craig Wesley in hopes of getting his hands on his money, per Soap Opera Spy. However, in the process, Leo fell in love with Craig, and the two decided to tie the knot.
After learning that they were both engaged to be married, Gwen and Leo decided to hold a double wedding since both of their weddings would be small ones and they were close friends.
Sadly, the double wedding did not go as planned for either party. 
Gwen and Xander's wedding day disaster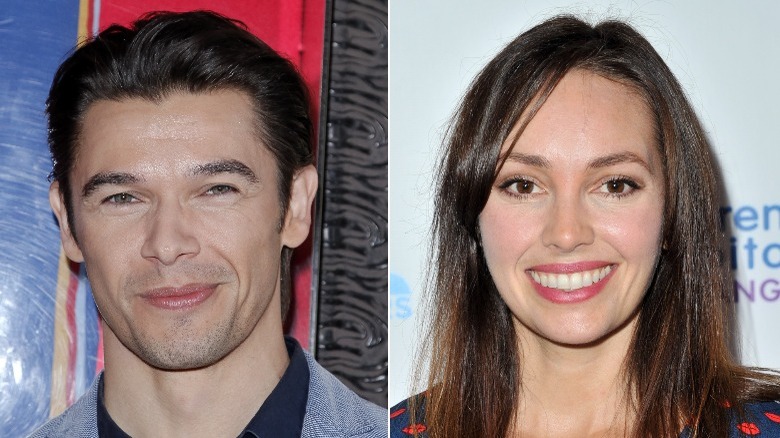 Allen Berezovsky & Tibrina Hobson/Getty
Many "Days of Our Lives" viewers like the pairing of Gwen and Xander. However, Gwen may have ruined everything when she opted to go to great lengths to keep Xander away from his former love, Sarah Horton (Linsey Godfrey). 
Gwen previously helped Kristen DiMera (Stacy Haiduk) escape from jail and kidnap Sarah. Kristen took Sarah to a remote island and gave her a drug that impacted her memory and mental state. However, Gwen's own half-sister, Abigail Deveraux DiMera (Marci Miller), figured out what was going on and was instrumental in bringing Sarah back home to Salem (via Soap Opera Spy).
Sadly, Sarah's state of mind was badly altered, and she didn't remember her love for Xander or much about her life at all. However, there was a beacon of hope when Chad DiMera (Billy Flynn) was able to get a dose of the antidote from Dr. Rolf.
Out of fear of losing Xander, Gwen didn't want Sarah to get her memories back. She secretly switched the antidote for another dose of the drug that caused Sarah to lose her memory in the first place. Sarah was given the dose, and, when it didn't bring her memories back, she was hospitalized.
Xander decided that it was time to move on from Sarah and opted to go ahead with his wedding to Gwen. However, Gwen's devious deeds were exposed by Abigail during the double wedding (via Soaps in Depth). Gwen was arrested, and Xander left his bride-to-be at the altar.
Leo's lies were exposed during the double wedding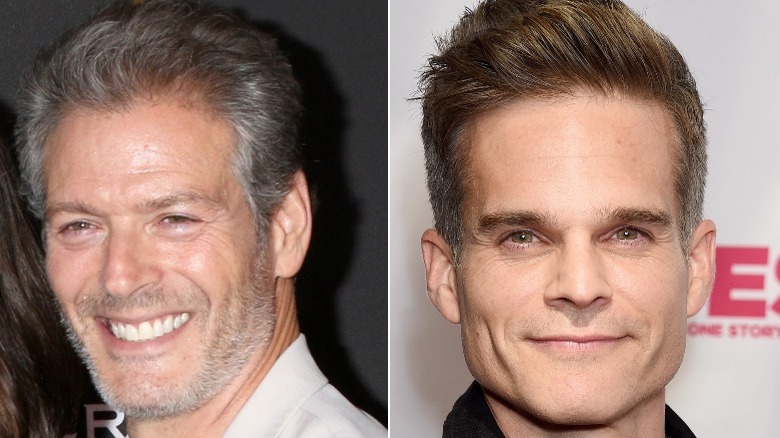 Kathy Hutchins/Shutterstock & Gregg Deguire/Getty
"Days of Our Lives" introduced a brand new same-sex couple when Craig Wesley (Kevin Spirtas) returned to Salem and came out as gay. Of course, his wife, Nancy, and daughter, Chloe (Nadia Bjorlin), were stunned by his news. 
However, Craig vowed that he had met someone to love in Leo Stark (via Soap Opera Spy). Many Salemites warned Craig about Leo's history, but he didn't care. He was head over heels in love with Leo.
After an attempt to make Craig see that Leo was a conman who was after his money, Chloe finally convinced her dad to at least have Leo sign a prenup before they walked down the aisle. Leo was shocked by the prenup, which threw a major wrench into his plan. However, his love for Craig pushed him to sign the document.
On the day of Leo and Craig's double wedding with Xander and Gwen, Chad DiMera dropped a huge bombshell about Leo's life. He interrupted the wedding to reveal that Leo was already married to a drag queen named Jackie Cox, per Soaps.com. Craig was crushed by the news and left Leo standing at the altar. 
Leo later admitted that he was originally conning Craig but had fallen in love with him during the process. In addition, he promised to get revenge on all of those who tore apart his relationship (via Hollywood Hiccups).
Fans are now waiting for Gwen and Leo to team up and get revenge on their enemies.