Randy Barbato And Fenton Bailey Reveal Their Favorite DragCon Memories - Exclusive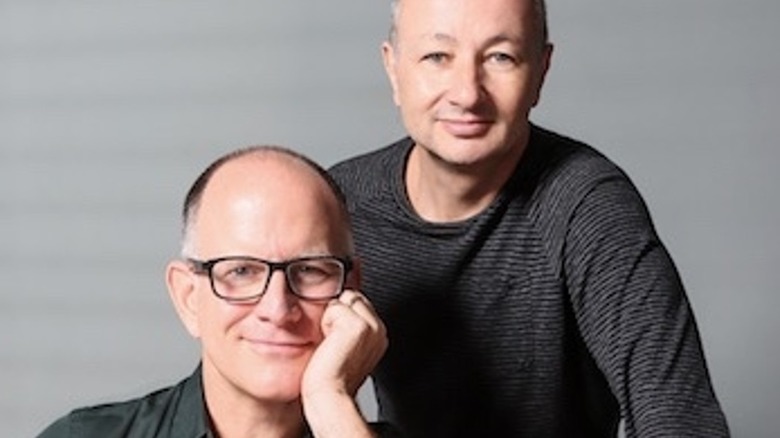 World of Wonder
Making memories is the best part of life. It really is as simple as that: With partner, friends, and/or family, blood or chosen, by your side, life becomes something more than mundane. Suddenly, laughter and love are resoundingly synonymous, and you don't need any fun, fancy events to make your day. Still, attending one might become a highlight of your life. This is undoubtedly the case for RuPaul's DragCon, which is back in person after a COVID-19-induced break.
DragCon will be held from May 13 to 15 in Los Angeles, California, this year, and everyone from avid "RuPaul's Drag Race" viewers to the show's drag queen contestants and its producers are looking forward to a fun time rekindling with one another. In fact, in an exclusive interview with The List, "Drag Race" executive producers and founders of World of Wonder Randy Barbato and Fenton Bailey revealed how DragCon is different this year, which isn't only because of how many queens from around the world it boasts (We can't wait to meet Carmen Farala, though).
"Drag Race" is so beloved around the world that DragCon continues to expand. Despite leaving New York City, the convention is slated to return to the U.K. in January 2023, and Barbato and Bailey confirmed to us that they want to continue expanding it further, too. Naturally, the World of Wonder founders have made plenty of their own memories at DragCon over the years, too, and they shared with us some of their favorites, as well as what they're looking forward to at this year's convention.
Randy Barbato loves that DragCon is 'a family affair'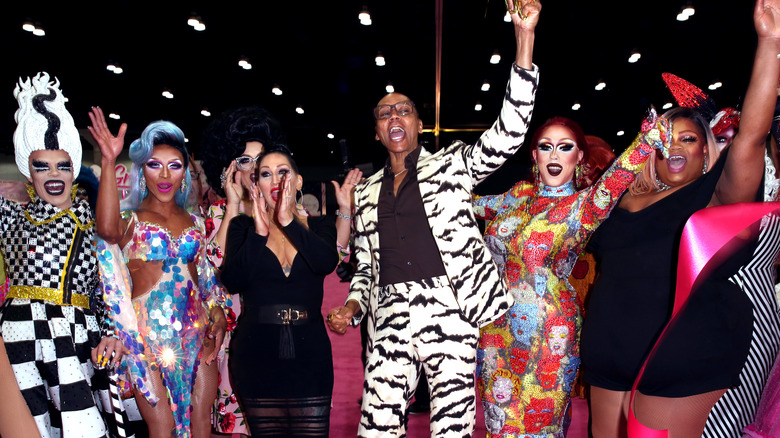 World of Wonder
RuPaul's DragCon is, in essence, a weekend-long drag show. Attendees can meet their favorite drag queens, witness performances, attend live panels where queens and special guests discuss interesting topics, watch RuPaul do some DJ-ing, and more. With so much to love, it only makes sense that Randy Barbato and Fenton Bailey of World of Wonder have their own favorite memories from DragCon.
"I have two twin boys who are now 8 years old. They've been going pretty much since they were born," Barbato told us. "I'm so excited about taking them this year because this is the first season [of 'RuPaul's Drag Race'] they really watched and watched it really closely." In this way, Barbato's children will be just like other viewers when seeing the queens during the convention, awestruck. Plus, for them, this excitement has built over the years of their attendance.
Barbato ultimately puts it best: "The family aspect of DragCon is one of the most satisfying to me because it's 'Drag Race' bringing families together." Here, Bailey reminds us that queer voices need to celebrated at events like DragCon, especially in light of Florida's "don't say gay" bill. "As RuPaul says, every time I bat my eyelashes, it's a political act," Bailey told us.
At the end of the day, DragCon is a chance for queer people to let loose, have fun, and make memories, which is what its founders also adore.
RuPaul's DragCon will be held in Los Angeles from May 13 to 15. Meanwhile, "RuPaul's Drag Race All Stars" Season 7 premieres on Paramount+ on May 20.