The Truth About Kane Lim's Relationship With Rihanna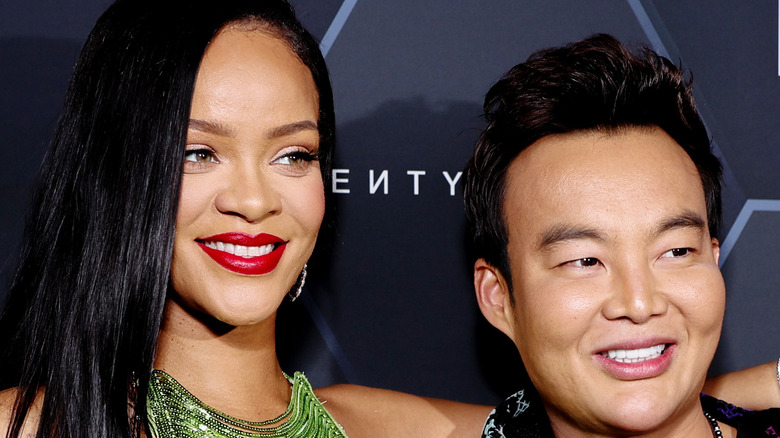 Rich Fury/Getty Images
Rihanna is many things: For starters, she's a beauty mogul, powerhouse musician, and mom-to-be. She is also a lover of reality TV. In 2018, the Barbadian artist and businesswoman posted a video of Bravo's "Vanderpump Rules" on Instagram and cited it as the "best clip on [TV]." Considering her affinity for the genre, it may come as no surprise to fans that she has a friendship with a star of Netflix's "Bling Empire," Kane Lim. 
The Singapore-born investor and commercial real estate tycoon is a standout on the show, which follows the drama that occurs amongst extravagantly wealthy Asians and Asian Americans living in Los Angeles. Though Lim moved to America as a child and started investing as a teen (following in his billionaire dad's footsteps), he credits Rihanna for his influential rise. 
In a 2019 interview with Voyage LA, Lim said, "I have to credit the iconic Rihanna who followed me one day, and because of her I vividly remember how my phone died from the amounts of notifications I had. She has been super kind to comment when she liked an outfit or even telling what jacket I should wear to her concerts."
From being a fan, to becoming friends, and developing a working relationship, here's the tea about Rihanna and Kane Lim's personal relationship.
Rihanna and Kane Lim's relationship started way before Bling Empire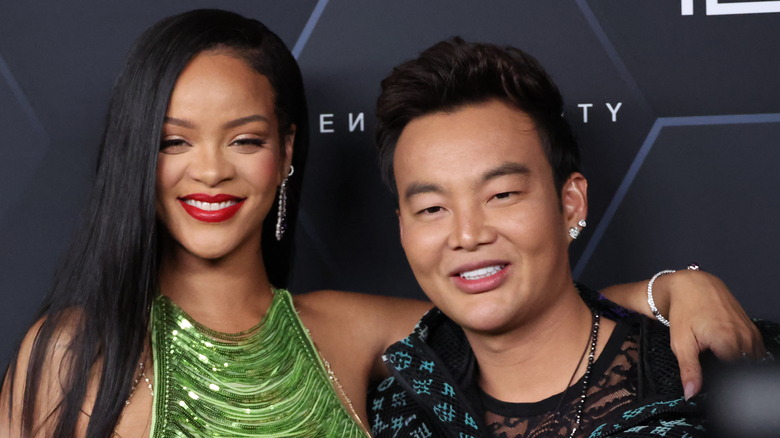 Mike Coppola/Getty Images
When Netflix's "Bling Empire" premiered in January 2021, viewers were divided. One Twitter user called the show a "real-life 'Crazy Rich Asians.'" Another tweeted that it didn't depict a realistic view of the Asian-American experience. Though opinions may differ, there's a guaranteed, high-profile fan whose appreciation influenced a real-life relationship with Kane Lim, one of the show's most eccentric stars.
In an interview with Tatler Asia, Lim was asked when he realized that "Bling Empire" was a hit. He revealed that it was when none other than Rihanna asked him when season two was coming out (Netflix teased the show's second season, which premiered May 13, in a trailer).
"I mean, that is coming from like, like one of my favorite icons and I love her and she's been super nice, super sweet to me," Lim gushed. "And when I got the message I was like, 'Whoa, this cultural icon is asking me when is season two coming out?'"
"From there [after Rihanna asked about season two] we'd DM emojis and fun stuff," he revealed. "She's the sweetest person and when this came about I said, 'You helped me a lot.' This just means so much to me." However, this is not the first time Lim and the artist-turned-beauty entrepreneur have reportedly exchanged pleasantries. According to People, the two "have been direct messaging each other on Instagram for years."
Kane Lim is now a Fenty Beauty and Fenty Skin ambassador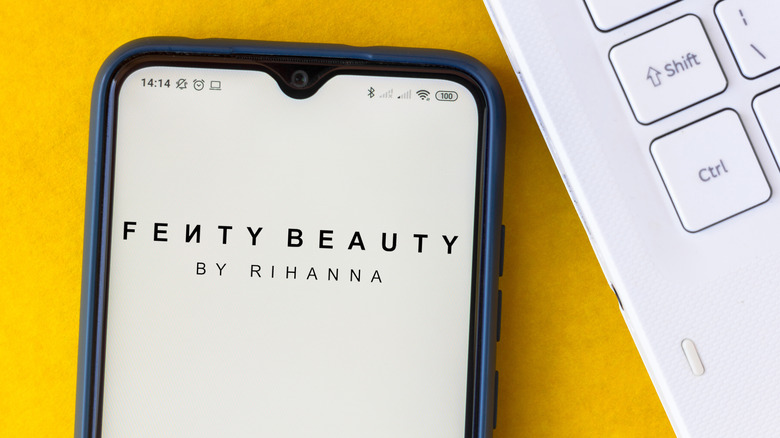 rafapress/Shutterstock
Fenty Beauty and Rihanna's skincare line Fenty Skin, both named after her surname, are known for their inclusive, diverse mission. There's a reason celebrities like Naomi Campbell and Taraji P. Henson have been spotted wearing products such as the Pro Filt'r foundation and Mattemoiselle lipstick. Though it may come as a shock to some, these lines are made for all genders who want poppin' skincare, a luscious, stunning soft glam, or a natural look.
That's why Kane Lim was met with unwavering support from users on social media when it was announced via Instagram that he was a "#FentyFacePartner" for both Fenty Beauty and Fenty Skin. And this is no small feat. In fact, Lim is the brand's first Southeast Asian ambassador, demonstrating that representation in these popular, groundbreaking campaigns is vital for people of color.
"I think a lot of times Asian men don't feel comfortable discussing skincare and beauty and for me to be able to say, 'Hey, I'm using foundation' and wearing it proudly is very powerful," Lim told People. "It's breaking barriers."
From Instagram DMs to an international partnership with one of the most coveted brands, it seems that Kane Lim and Rihanna's relationship can only go up from here.