How The May 16 Full Moon Will Affect You If You're An Aries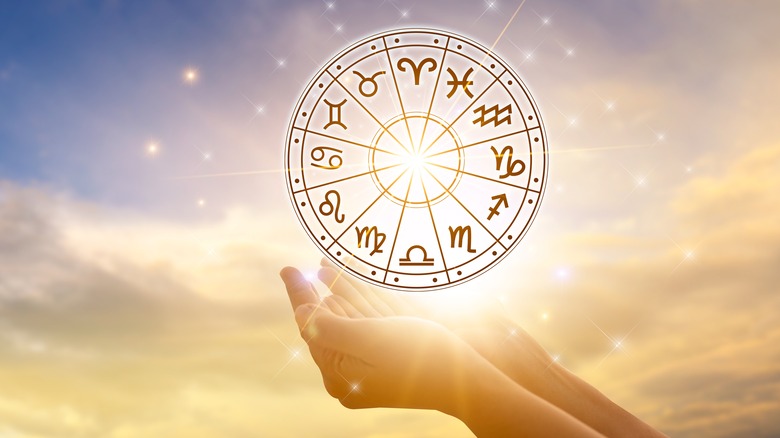 sarayut_sy/Shutterstock
According to Shape, the full moon on May 16 is set to be a time of heightened emotions. The lunation — which falls under the sign of Scorpio — is accompanied by an eclipse, which is said to intensify the full moon vibes. The outlet also suggests that there are plenty of ways to get through whatever you may be feeling as the lunar cycle changes, including speaking with a trusted loved one or therapist. In addition to opening the lines of communication, getting in some good workouts may also help clear your mind and make your body feel better.
InStyle notes that the full moon will have many members of the zodiac focused on their relationships and intimacy. Tapping into your sensual side may be key for many during this month's full moon. Meanwhile, themes of self-care and furthering your spiritual journey are also reportedly going to be highlighted as well.
If you're an Aries, there's something else you may want to focus on during the full moon.
Aries' relationships may be under a microscope during the full moon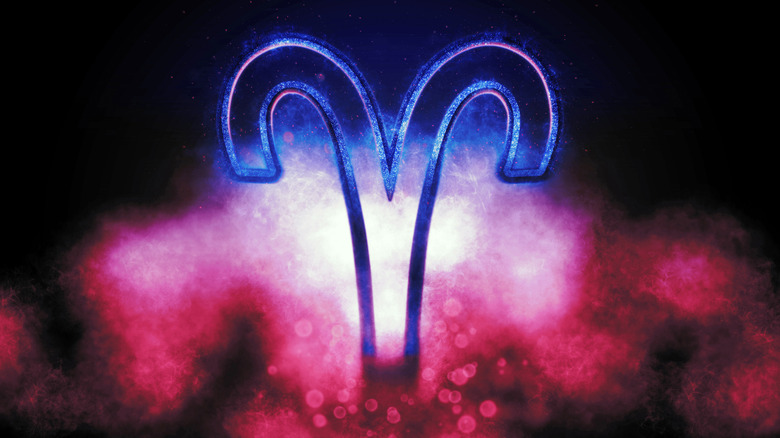 Allexxandar/Shutterstock
Elle reveals that those born under the sign of Aries (March 21 to April 19), will dive deep into their relationships around the time of the full moon on May 16. Big things may be happening for you, especially in your love life. This could mean that a new flirtation or intimate relationship could manifest itself, or that you'll make a big choice regarding your partner, such as whether to take the next step or possibly walk away. In addition, if you're already in a fully committed relationship, news like an engagement or pregnancy may be ready to shake up your life. The outlet also suggests that Aries may be looking at a prime investment opportunity this month.
Woman & Home notes that Aries may have to do some work on their intimate relationships around the time of the full moon, and really consider what they want as it will be a time of self-reflection and ensuring that you have the ideal partnership that works for you and your significant other. Aries should also be focused on their health this month.
Aries should focus on health during the full moon on May 16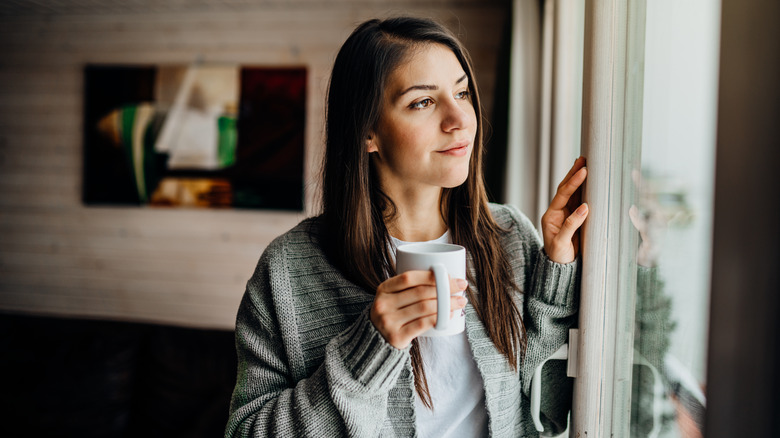 eldar nurkovic/Shutterstock
Bustle reveals that Aries will need to do a lot of inner work during the May 16 full moon and eclipse. The outlet suggests that the fire sign may need to get rid of the mental and emotional baggage that they've been toting around. Now is the time to reflect on your emotional, mental, and physical state as your health will be highlighted this month.
Allure adds that the lunation will fall in Aries' 6th House of Health, which might bring to light some stressful situations or even physical symptoms like stomach issues and headaches. During this time, it will be important to think seriously about your health and future to lead the happiest and healthiest life possible. Because of the focus on health, Aries should spend some time doing self-care activities like getting some extra sleep, journaling, meditation, exercise, or even taking a bubble bath and watching your favorite movie.
It appears that Aries will have plenty to ponder on during the full moon on May 16. However, the focus on health and relationships will likely make for a better and more productive lifestyle going forward.