What Are Halsey's Pronouns?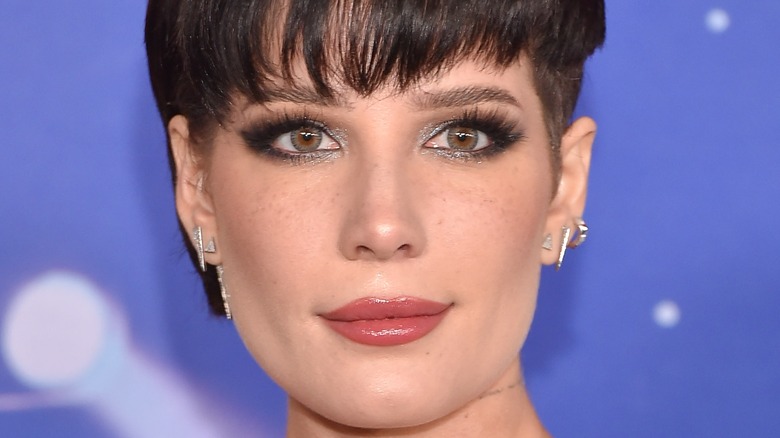 DFree / Shutterstock
Ever since rising to fame with her debut album "Badlands," Halsey has been open and honest. Not afraid to let people know her thoughts and feelings, her open book-type personality means we have been given many insights into her life over the years. Halsey, whose real name is Ashley Nicolette Frangipane, has discussed a wide range of traditionally taboo topics, from suicidal thoughts to bipolar disorder (via NME). In addition to her work for women's rights (via Pitchfork), Halsey launched a makeup line last year that's just as bright and bold as she is. If that wasn't enough, she collaborated with one of the biggest boybands in the world when she was featured on BTS' 2019 track, "Boy with Luv."
Halsey has also been upfront about her past. Born on September 29, 1994 to an Italian and Hungarian mother and African American father, she has often spoken about her biracial heritage and white-passing privilege (via Insider). She has described her childhood as unconventional and lonely due to moving from city to city for jobs. She also stated that her artistic ventures as a child and teen were her way of "screaming into the void" (via Glamour).
She shared an important personal update with fans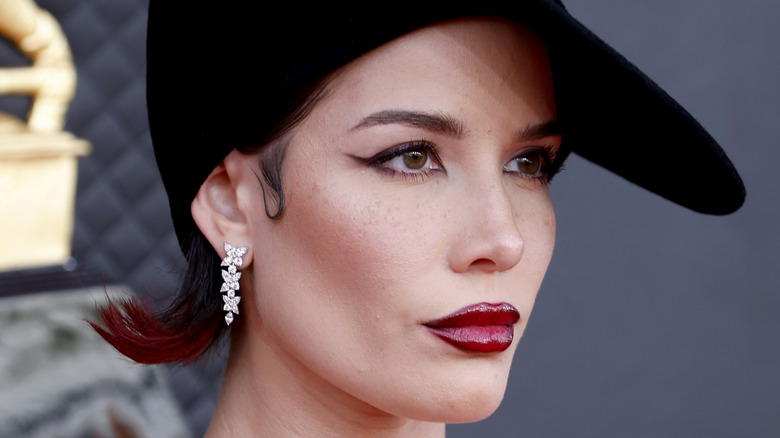 Frazer Harrison / Getty Images
However, Halsey is much more than her work. In an Instagram Story from March 22, 2021, the "Without Me" singer gave an update on her pronouns. Although the story has now disappeared, it was saved by a fan (via Billboard). In the screenshot, Halsey writes that they now prefer to go by "she/they." Along with this update on their pronouns, Halsey added a short message thanking fans for "being the best."
Always authentically herself, Halsey's focus as of now seems to be on putting new and exciting music out into the world. From what they have told us over the years, it's easy to see how their past experiences have inspired their rich and experimental songwriting skills. From love songs like "Finally // Beautiful Stranger" to break-up anthems like "You Should Be Sad," Halsey switches up the genre every time.
Love is often the topic of Halsey's music, but after a string of public relationships, notably with "American Horror Story" star Evan Peters and American rapper G-Eazy, it seems they might have found someone to settle down with. 
Halsey gave birth to her first child last year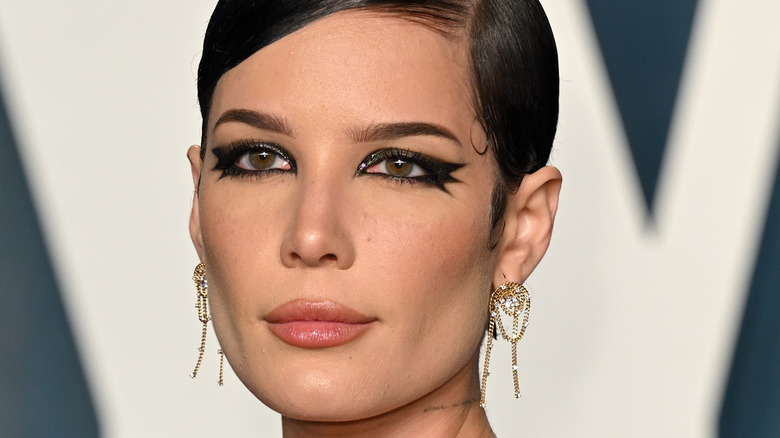 Karwai Tang / Getty Images
Long open about their struggles with pregnancy, Halsey has candidly spoken about previous miscarriages and how they impacted her work (via RollingStone). On July 14, 2021, they gave birth to her first child, a boy named Ender Ridley (via People). The father is screenwriter Alev Aydin. She discussed how long she had been trying for a baby when speaking to Apple Music's Zane Lowe, stating, "I tried very hard for this pregnancy, and it was like, I'm financially independent, I'm pretty far along in my career, it feels like the right time for me to do it."
In her latest album "If I Can't Have Love, I Want Power," Halsey explores the topics of motherhood, identity, and body autonomy. Released in 2021, most tracks are underlined by ominous, unnerving beats and rock and roll screams. On tracks like "Darling" and "Whispers," we see the true extent of Halsey's feelings about motherhood, self-worth, and love. The combination of these elements creates an album that explores the idea of pregnancy in a way only Halsey can (trailer available via YouTube). The album is accompanied by a visceral and raw film that is structured around the lore Halsey created for the album.
With her music style ever-changing and her accolades growing by the year, we can't wait to see what Halsey achieves next.