Chris Rock Makes His Feelings About Amber Heard Abundantly Clear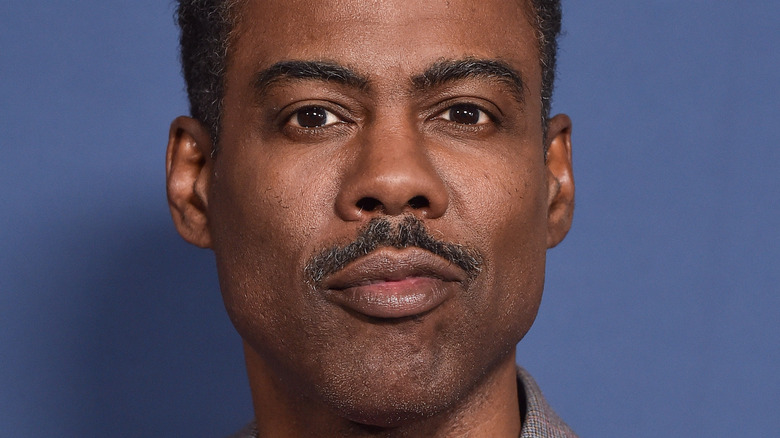 DFree/Shutterstock
The Johnny Depp V. Amber Heard case is now well underway, and spectators have learned some shocking details about Depp and Heard's relationship. The televised trial focuses on Depp's claims that Heard is guilty of defamation after writing a Washington Post article about him.
Some celebrities have shown their support for one side over another, while others, like Drew Barrymore, have only commented on how chaotic the legal battle seems. A slew of messy details has come out of the trial, including claims of abuse, threatening texts, and drug addiction, per People. But one of the most surprising revelations was Depp's claim that Heard defecated in the couple's bed. According to Entertainment Weekly, the actor said that his security guard showed him a photo of what appeared to be human feces on Depp's side of the bed. Heard later blamed it on the couple's teacup Yorkies, which Depp suggested was impossible due to the dogs' small size.
The story has been one of the most shocking and strange allegations of the Depp V. Heard trial. The incident, which Heard allegedly told an employee was a "practical joke gone wrong" (via Us Weekly), has now inspired stand-up jokes by comedian Chris Rock.
Chris Rock roasted Amber Heard onstage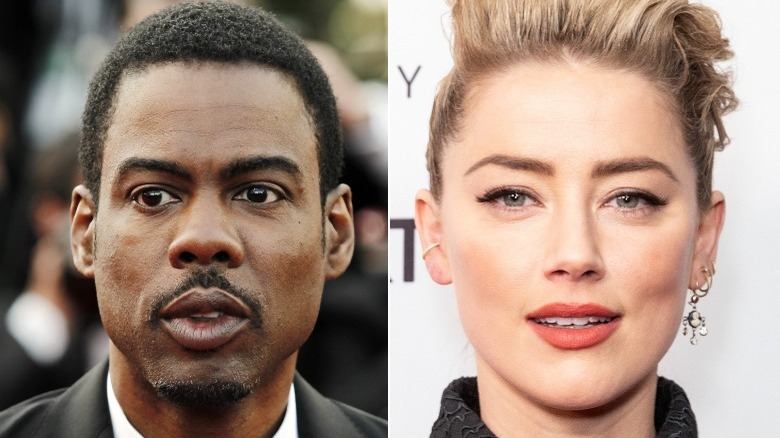 Andrea Raffin & Ron Adar/Shutterstock
Chris Rock seemed to express his support for Johnny Depp during a recent comedy show. According to Complex, Rock shared his thoughts about Amber Heard onstage in London, saying, "Believe all women... except Amber Heard." He went on to reference the allegations that Heard defecated in the bed, making the bold joke that "once you s*** in someone's bed, you just guilty of everything."
Later in his set, Rock touched on a recent night when fellow comedian Dave Chapelle was attacked in front of an audience: "There are real victims in the world, they deserve to be heard, they deserve our love and compassion... But if everybody claims to be a victim, then no one hears the real victims... One of the easiest ways to get attention is to be infamous, to try to stab Dave Chappelle on stage, or you can be a victim."
Rock isn't the only one making light of the defamation trial between Heard and Depp. Page Six reported that "Saturday Night Live" aired a skit that humorously re-enacted the bed-feces debacle.