The Joke Chris Rock Made Immediately After Dave Chappelle Was Attacked On Stage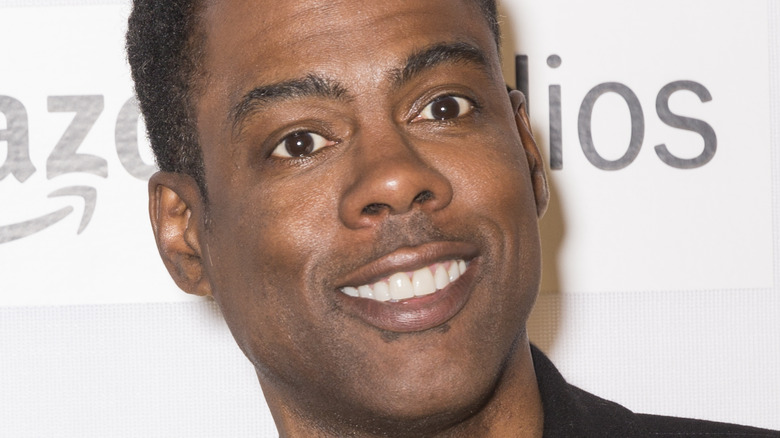 Ovidiu Hrubaru/Shutterstock
It's been a rough time for comedians lately. Less than two months ago, Chris Rock was assaulted by Will Smith at the 2022 Academy Awards (Entertainment Weekly). Smith's violent reaction — the slap seen 'round the world, if you will — came after Rock made a joke about his wife Jada Pinkett Smith that referred to her as G.I. Jane. Rock said, "Jada, I love you. 'G.I. Jane 2,' can't wait to see you."
Now Dave Chappelle is the latest comedian to get attacked while performing on stage at the Hollywood Bowl for the Netflix Is a Joke festival. Chapelle was finishing up his act when an audience member left his seat, rushed the stage, and threw him to the floor (ABC News). The man attempted to attack the comedian, but Chappelle's security team immediately rushed to the stage. The audience member was arrested and was found to be carrying a replica gun that concealed a knife inside.
As it turns out, Rock was on hand for the attack, too.
Chris Rock cracked a joke to calm the audience down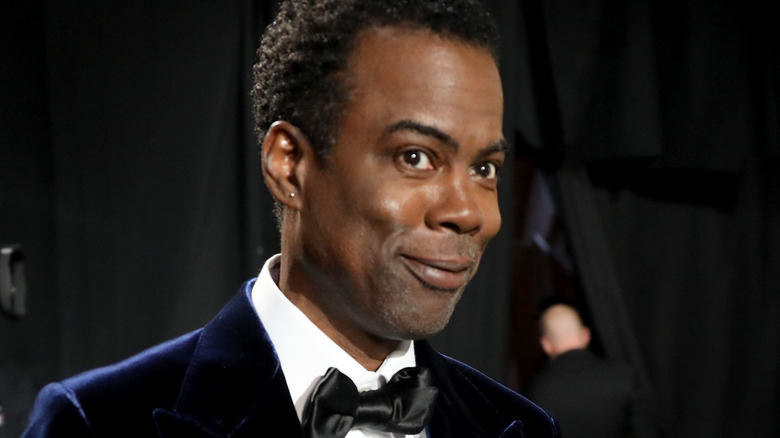 Handout/Getty Images
We saw how Chris Rock was able to keep his composure and think quickly on his feet after being slapped on live TV. He's also taken the high road after the Oscars drama and hasn't really publicly discussed the incident. However, he was at the show when Dave Chappelle was attacked and used humor to calm the mood. Rock did so by cracking a joke. "Was that Will Smith," he asked (via Page Six).
According to CNN, the suspect was taken to a hospital for undisclosed reasons. LAPD spokesperson Officer Lizeth Lomeli, said he "was not injured as a result of the crime." The suspect was identified as 23-year-old Isaiah Lee; he's facing a felony charge for assault with a deadly weapon (via NBC News).
It may take Chapelle a little time to absorb what occurred. Rock says he's still coming to grips with the Oscars moment, "I'm still kind of processing what happened," he said during his first show back after the assault (via CNBC). Smith has since apologized to Rock and was never charged with assault.