Will There Be A Bling Empire And Selling Sunset Crossover?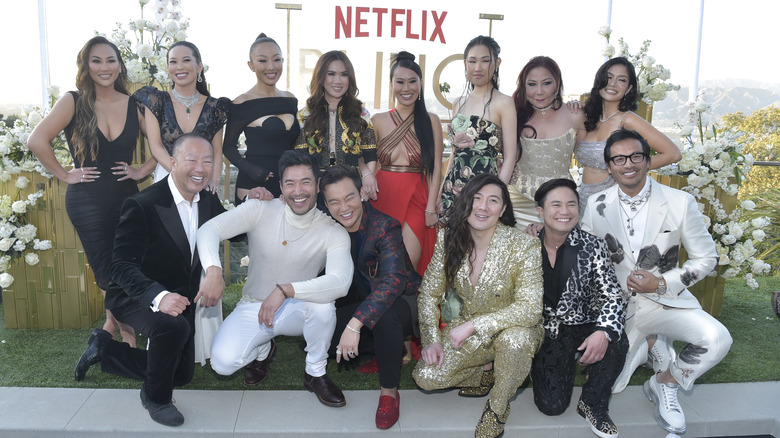 Rodin Eckenroth/Getty Images
"Bling Empire" is finally back for Season 2, after what felt like forever, and the hit reality show is more drama-filled than ever before. In an interview with Pop Sugar, ahead of the season debut, Christine Chiu shared, "We can definitely expect all of the elements that everyone loves about this show. Fashion, of course, the bling, drama, but we should remember that this was filmed during the pandemic, so there were restrictions," with previously scheduled overseas trips sadly cancelled or postponed. 
Moreover, Chiu opined, "In season one, we focused a lot on getting to know each cast member individually. Since we already built that foundation, we get to see the dynamics and the personalities play out." Co-star Kevin Kreider, meanwhile, was hoping to show a bit more of his real self this time around, admitting to People, "I was a little disappointed in the sense that I didn't get to show all of me" during the first season. Suffice to say, "Bling Empire" continues to be total must-watch television.
Moreover, everybody is back and ready to battle it out for supremacy once again, alongside a handful of exciting newcomers. However, is there reason to believe the show could lose one of its fan favorite characters to a high-profile rival?
Kane Lim is a licensed realtor with a very well known brokerage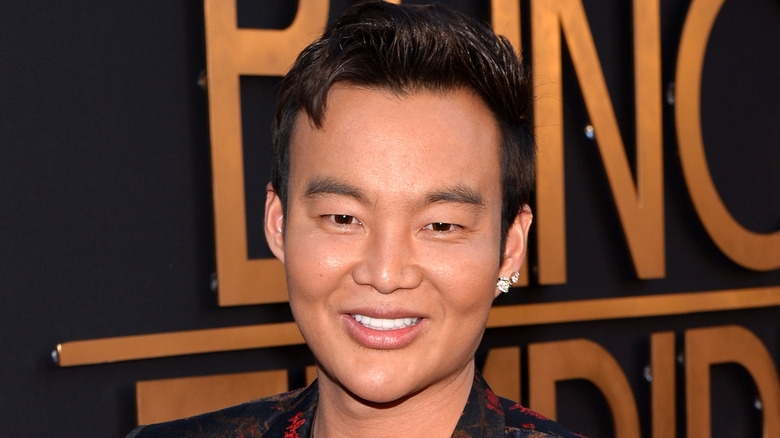 Andrew Toth/Getty Images
They're two of the biggest reality shows on Netflix, and they both notably follow the glamorous denizens of Los Angeles, but "Bling Empire" and "Selling Sunset" actually have another little-known connection. If you're wondering how Kane Lim from "Bling Empire" got so much money, well, much of it comes from his super successful parents. But Lim is also a businessman in his own right, and anybody who was paying attention to the sophomore season of "Bling Empire" will know Lim worked incredibly hard to obtain his real estate license, too. 
As E! News notes, not only that, the reality star actually works for the Oppenheim Group, aka the high-end agency at the center of "Selling Sunset." The ambitious upstart admitted he would even be interested in joining the cast of the hit show, sharing, "Chrishell [Stause] and I have worked together so we'll see." Lim added, "I love real estate but it's so fun being on 'Bling Empire' that I don't know if I could leave [it]. It's something that we all started together and it's been such a great relationship." Never say never though, so we might see Lim on "Selling Sunset" someday.
Season 2 of "Bling Empire" just dropped on Netflix, but already fans are clamoring for another go-round. Today chatted to the principal cast-members and they all seemed up for it, including Lim, so hopefully it won't be too long of a wait.