Kylie Jenner's Photo ID Has Fans In A Tizzy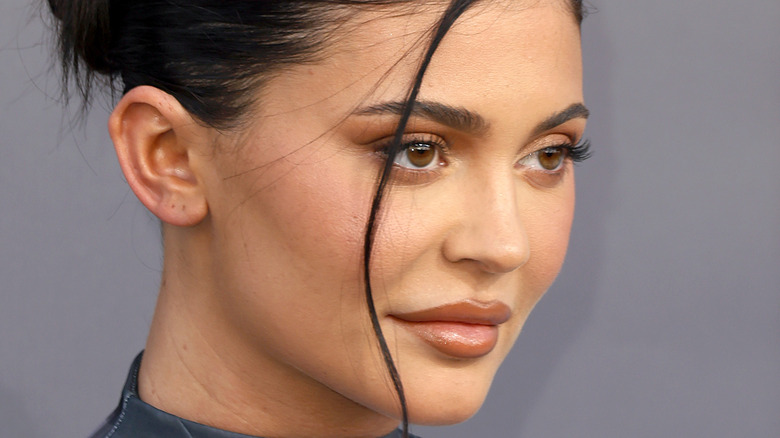 Frazer Harrison/Getty Images
Yell out if you love your driver's license photo. Crickets. We thought so. So how does Kylie Jenner's ID photo look, well, flawless? This is the very question fans are asking themselves after the reality star posted a picture of her ID over the weekend.
In the Instagram post, we don't get much context for why Jenner shared this part of her life with fans. We know the star and her daughter Stormi accompanied Travis Scott to the Billboard Music Awards in Las Vegas on Sunday (via Harper's Bazaar). Incidentally, the makeup mogul, who is yet to share the name of her son, causing fans some major angst, made our list of fashion wins from the music industry event.
Also on Sunday, when the mom of two shared her ID photo, the post was quickly liked by over 7 million people (at time of writing). So why is everyone in such a tizzy over the post? Because as one commenter put it, "[I] wish my ID was this perfect."
Fans are green with envy over Kylie Jenner's ID photo
Commenters couldn't get over how amazing Kylie Jenner looks in her driver's license photo, presumably taken at the DMV just like the rest of us. When the star shared the image to her Instagram, fans collectively freaked out.
"Why can't all my id photos look like this lol," asked one awestruck follower. "Wish my [license] photo looked like that," seconded another fan.
While more similar comments kept flooding in, one person asked the question that is perhaps on all of our minds upon seeing this very flattering ID photo. "Do they gotta shut down the whole DMV just so you can get that picture?" the fan wondered. Because we've got to believe (hope) that this wasn't the very first photo Jenner took. Did she veto a few shots before okaying this perfect, model-worthy image?
It's worth noting some commenters speculated she brought her own photo to the DMV, while others joked the reality star probably had a glam squad and lighting crew on hand to help achieve the jaw-dropping picture.