What Rena Sofer Of The Bold And The Beautiful Had To Say About Aging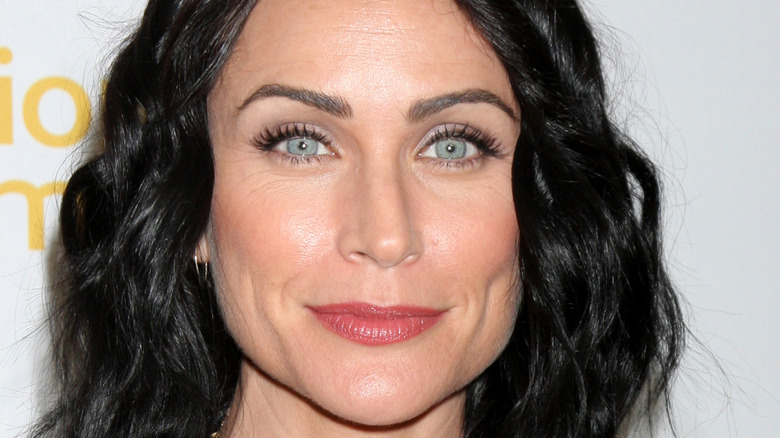 Kathy Hutchins/Shutterstock
Actress Rena Sofer has had a prolific career in television, starring in shows like "24," "Heroes," and "NCIS," before joining the cast of "The Bold and the Beautiful" as Quinn Forrester in 2013. Sofer got her start in daytime television, appearing on "Another World" and "Loving" in the '80s and starring as Lois Cerullo for a stint on "General Hospital" in 1994. According to Michael Fairman TV, Sofer returned to the soap genre in favor of its more stable schedule that allows her to spend more time with her children.
Sofer's "BOTB" character Quinn is known for her outlandish personality and scheming ways. Fortunately, the actress herself is a lot more subdued, both in personality and in the way she presents herself.
After decades on screen, Sofer is no stranger to the importance society places on women's looks. She recently starred as a celebrity judge for the Miss Universe Pageant in December 2021, and though pageantry places a lot of focus on traditional beauty standards, Rena herself prefers to keep her appearance as natural as possible.
BOTB's Rena Sofer wants her face to move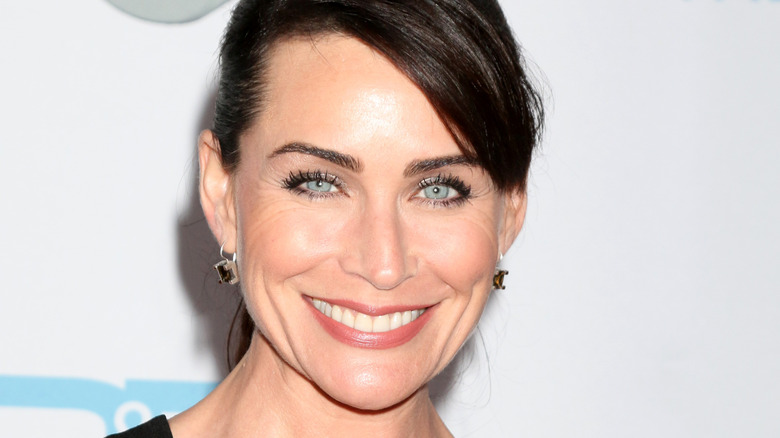 Kathy Hutchins/Shutterstock
At age 53, Sofer is not afraid of getting older, or looking so. In fact, she told People Magazine that she's excited by the prospect of aging gracefully.
She said, "I kind of like aging, so I don't want to stop it. I think I earn it." This is a refreshing take from a Hollywood star who has spent 35 years in the business and isn't afraid to show it.
Not a fan of Botox, Sofer shared that she has no interest in looking like women whose faces don't move. "I don't want to look like that. I want my face to move," she said, adding that her children would kill her if she did anything that would freeze her face.
For a woman who isn't interested in taking extreme measures to look younger than she is, Sofer has beautiful, youthful skin. She heeds advice from her makeup artist to only wash her face using a hot washcloth if she's not wearing any makeup. Her skincare routine is simple and includes just a few products: Cindy Crawford's serum and moisturizer and Ole Henriksen's Pure Perfection serum.
Rena Sofer is her husband's muse
The relationship between Sofer and her husband Sanford Bookstaver could be pulled straight from one of her "BOTB" scripts. As she described in this anniversary Instagram post from May 2021, the two were married, divorced, and then found their way back to each other again. Luckily, it seems the two are now doing better than ever.
There is no doubt that Bookstaver appreciates his wife's natural beauty and continues to celebrate her as she ages. More recently, Sofer took to Instagram again to show off a picture that her husband had taken of her while she was in the middle of removing her makeup.
The black and white photograph shows off Sofer's beautiful natural skin. Her caption read, in part, "I love his artistry and his eye." Posting an unedited image with makeup dripping from her eyes on her public social media page proves how confident Sofer is in herself — and it's a testament to Bookstaver's photography skills that her confidence shines through.