Royal Expert Has Intense Warning For Camilla Parker Bowles As She Embarks On Canadian Tour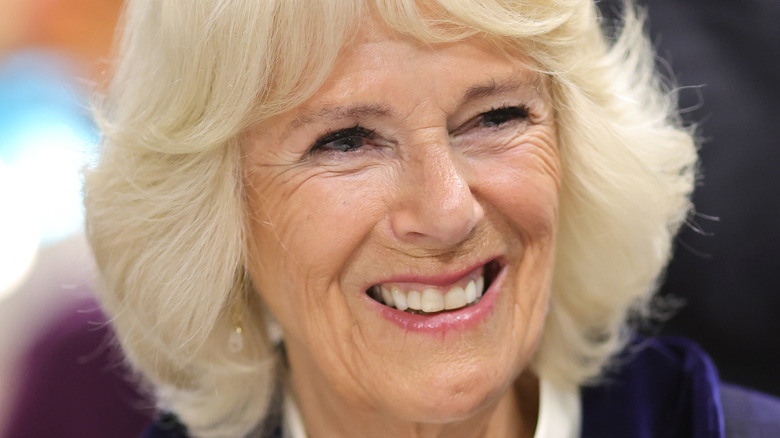 Chris Jackson/Getty Images
Senior members of the royal family have been making trips to British commonwealths in anticipation of Queen Elizabeth's Platinum Jubilee. While Princess Anne was welcomed to Australia with open arms, Prince William and Kate Middleton were met with protests over colonialism during their tour through the Caribbean. In fact, the couple was reportedly "filled with remorse" after their visit, and the palace was looking to make changes regarding future trips. 
"I think we will see fewer tours, to places where I think probably the younger royals feel they can have more impact and it's not just a case of going there because they feel they have to," said Roya Nikkhah, the Sunday Times Royal Editor (per the Daily Mail).
Prince Charles and his wife, Camilla Parker Bowles, however, have made the journey to Canada on behalf of the queen as planned. The pair are scheduled to visit Labrador, Newfoundland, the Northwest Territories, and Canada's Capital Region. "During their visit, they will have the wonderful opportunity of seeing first-hand the diversity and kindness of Canadians and the beauty of our abundant natural landscapes that make us proud to call our country home," Canadian Prime Minister Justin Trudeau said in a statement.
But while the prime minister is looking forward to hosting Charles and Camilla, one royal expert has a warning for the Duchess of Cornwall.
The memory of Princess Diana is still strong in Canada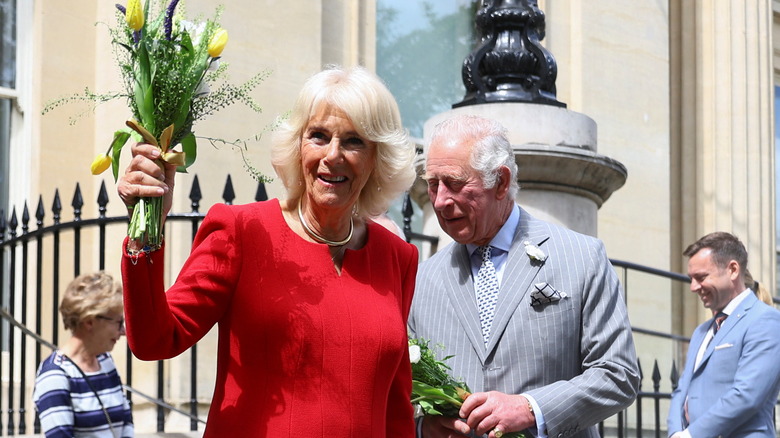 Wpa Pool/Getty Images
Prince Charles and Camilla Parker Bowles started a three-day tour of Canada on May 17, 2022. The visit is the 19th trip to Canada for Prince Charles and the fifth for Camilla, with the couple traveling there together for the first time in 2017. Prince Charles also visited the country with the late Princess Diana in 1983, and according to royal expert Rafe Heydel-Mankoo, the memory of the People's Princess will follow Camilla.
"Every time [Charles and Camilla] go to North America, the North American media immediately raise Diana," Heydel-Mankoo told GB News. "A quarter of a century after her death, Diana's shadow looms over the Duchess of Cornwall."
During their visit, Charles and Camilla will not only meet with heads of state but also stop in to local businesses and attend ceremonies in honor of the Jubilee, per Global News. The visit is an important one, given that Canadian's opinion of the British monarchy has been declining over the last few years. 
"I don't think people in this realize how important Canada is to the monarchy," Heydel-Mankoo told GB News. "It's the country they have visited more than any other country in the world, they have a very strong connection with it. The Queen Mother, as we know, regarded Canada as her favorite realm [in the Commonwealth], I wouldn't be surprised if Prince Charles and the Queen felt the same way."