Camilla And Prince Charles Will Be Making Another Visit On Behalf Of Queen Elizabeth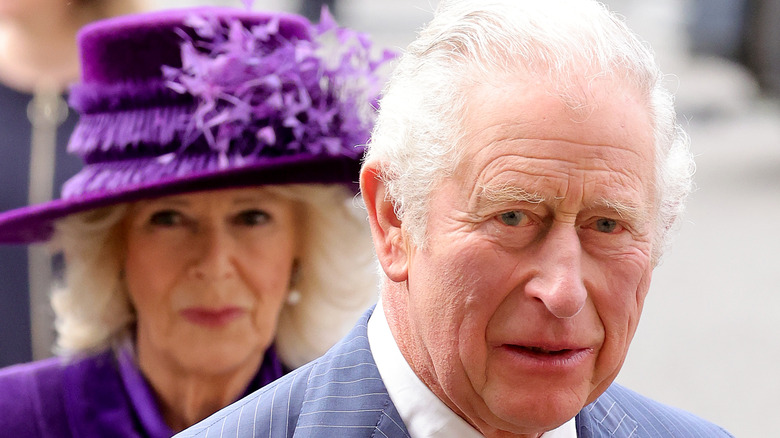 Chris Jackson/Getty Images
The British royal family has been busy honoring Queen Elizabeth's Platinum Jubilee. The official event — celebrating the 70th anniversary of the queen taking the throne — will be a three-day celebration held in June 2022. It'll boast a special Thanksgiving service, a lunch, a pageant, and a live concert. Additionally, Queen Elizabeth's Platinum Jubilee will include an unexpected attraction at the Tower of London: The Superbloom, a display made up of 20 million flowers with a slide people can use to visit the installation.
In anticipation of the big event, senior members of the royal family have been visiting Great Britain's Commonwealth realms, which are independent territories where the queen serves as head of state. Princess Anne has recently been on a three-day tour of Australia (per People), while in March, Prince William and Kate Middleton went on an eight-day trip to the Caribbean. While there, the Duke and Duchess of Cambridge were met with protests in both Belize and Jamaica. 
William and Kate were reportedly "filled with remorse" after their dramatic royal tour, leading the palace to make changes when it comes to planning future trips. "I think we will see fewer tours, to places where I think probably the younger royals feel they can have more impact and it's not just a case of going there because they feel they have to," said Roya Nikkhah, the Sunday Times Royal Editor (per Daily Mail).
One trip that will still go forward as planned is a visit to Canada by Prince Charles and Camilla Parker Bowles, who will be making the trip on behalf of Queen Elizabeth.
Prince Charles and Camilla will visit Canada in May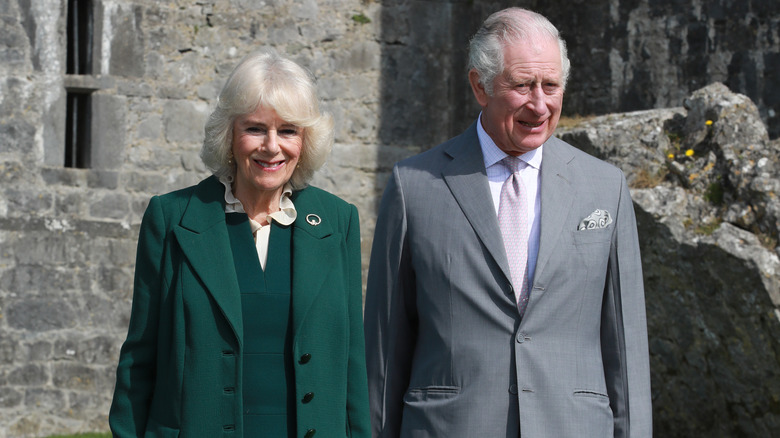 Debbie Hickey/Getty Images
Prince Charles and Camilla Parker Bowles will be travelling to another Commonwealth area in May: Canada. According to an official press release, the couple will visit Labrador, Newfoundland, the Northwest Territories, and Canada's Capital Region (via The Prince of Wales). Charles has been to Canada approximately 18 times, last traveling there with Camilla in 2017.
"During their visit, they will have the wonderful opportunity of seeing first-hand the diversity and kindness of Canadians and the beauty of our abundant natural landscapes that make us proud to call our country home," Canadian Prime Minister Justin Trudeau said in a statement. He added that he and his wife "look forward to welcoming Their Royal Highnesses and showing them some of the many reasons why we take pride in being Canadian."
The trip comes after Queen Elizabeth announced her desire for Camilla to become queen consort when Charles takes the throne. "I was blessed that in Prince Philip I had a partner willing to carry out the role of consort and unselfishly make the sacrifices that go with it," the queen wrote in her official announcement (via Harper's Bazaar). She continued, "It is a role I saw my own mother perform during my father's reign." 
This cemented Queen Elizabeth's support of the decision after much speculation.