Summer House's Lindsay Hubbard And Carl Radke Are Taking A Big Step In Their Relationship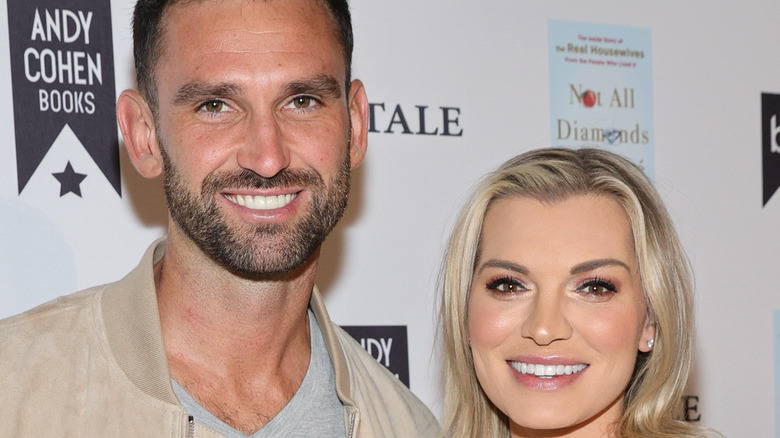 Jamie Mccarthy/Getty Images
Die-hard "Summer House" fans everywhere swooned the second that longtime friends and OG cast members Carl Radke and Lindsay Hubbard finally got together. Ever since the show's first season, fans have watched both of them go through complete transformations over the years. Carl first walked into the house as a single bachelor that loved to get drunk and toy with his housemates' emotions, while Hubbard entered in a long-term relationship. 
Six seasons and a parade of girlfriends, boyfriends, and hardships later and the longtime best friends finally lit the flame of romance. Ever since the couple attempted to date in 2019, fans have secretly been hoping they give things another try, per Us Weekly. No one could have expected that it would all go down during "hot hubbs summer" of all summers, per Bravo TV.
After seeing how beautifully Carl and Lindsay supported each other through everything, especially Carl's journey with sobriety, the public knew this was a love match that would stand the test of time. Well, it looks like they agree, as they've finally decided to take a huge step in solidifying their relationship.
Carl and Lindsay are moving in together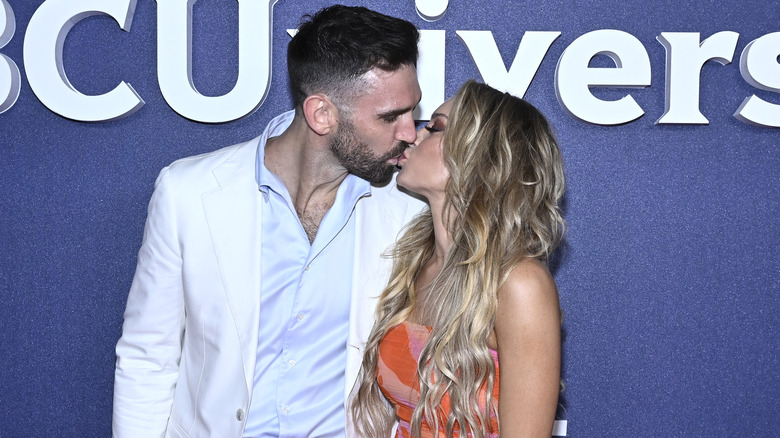 Roy Rochlin/Getty Images
Carl Radke and Lindsay Hubbard's relationship has given the fans everything they've asked for. Ever since Lindsay confirmed their relationship to People, the couple have not been shy to share countless social media snaps that have left everyone swooning. Well, everyone except their cast mates, who a fan recently pointed out don't seem to like or comment on their photos — awkward, per Bravo TV.
Well, everyone that ships them together is definitely here for each and every update, and Carl has given a big one. Speaking to Us Weekly, Carl confirmed that the couple are finally officially moving in together. They have somewhat been "living together," considering they both live in the same apartment building, but it's time to take the next step. "We're very serious, in love and very happy. We're moving in together, finally. We've been trying to do that for little bit," Carl shared. 
The Loverboy VP of Sales revealed, "We're really excited to start our next chapter together. Living together is a big step, but we've basically been doing it for the last year, just switching into each other's apartments here and there." 
Carl continued to gush about Lindsay as he shared, "We have a really solid, fun relationship, and I'm excited for everybody else to kind of see what we're like full-time." While Lindsay teased the big move during the "Summer House" reunion by hinting, "Hopefully you'll be able to see it on Season 7 of 'Summer House.'"