Why Prince Charles Is Reportedly Facing Pressure Amid The Queen's Health Troubles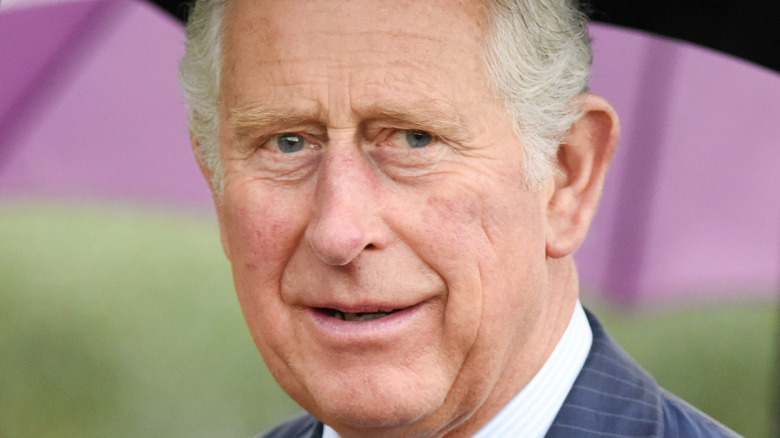 LINGTREN.COM/Shutterstock
Queen Elizabeth II is the world's longest-reigning monarch; she became Britain's sixth queen in 1953, and she's celebrating her Platinum Jubilee this year. Born in 1926, the queen is now 96 years old, and in recent months, she has scaled back her official engagements due to "mobility issues," including missing the opening of Parliament this year, per NBC News. In her place, the queen sent her son Prince Charles, who is next in the line of succession for the throne, to give a speech; he was also accompanied to Parliament by the third in line for the throne, Prince William.
The queen at age 21 gave a speech in which she said to the Commonwealth that for her "whole life whether it be long or short shall be devoted to your service," per The Royal Household. And while many people her age have been retired for years, while she's slowing down, Queen Elizabeth's given no indication that she'll step down from the throne. One royal expert said that's likely because she made a pact with God at the time of her coronation to serve, per The Guardian. And with all of the work she's put in over the years, it seems like some think it's now time for Prince Charles to step up.
Some think Queen Elizabeth deserves time to relax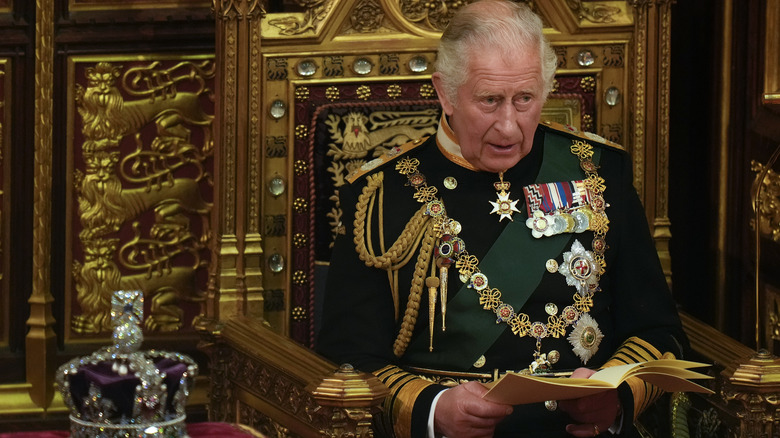 Wpa Pool/Getty Images
Some feel that the Queen should stay queen, but she deserves some time to relax and that Prince Charles should be doing even more of the royal work required by the monarch, per Yahoo. British journalist Omid Scobie, who is a co-author of the biography about Prince Harry and Meghan Markle entitled "Finding Freedom," wrote for Yahoo that having Prince Charles read the speech at the opening of Parliament this year, which he's never done before, should be the first step towards Prince Charles doing more for the monarchy to ease the workload of the queen.
Prince Philip, who passed away at the age of 99, had retired from royal duties in 2017, per Vanity Fair. Some feel that she should be provided a similar opportunity to live out her last years with less work to do, per The Washington Post. And while the Queen hasn't publicly said anything about formally stepping back from royal duty, she has confirmed in a statement for her 70th Accession Day that she wants Prince Charles to be king "in the fullness of time," and that his wife Camilla should be the Queen Consort, via The Royal Household.