Legendary Designer Bob Mackie Is Slamming Kim Kardashian For Her Met Gala Look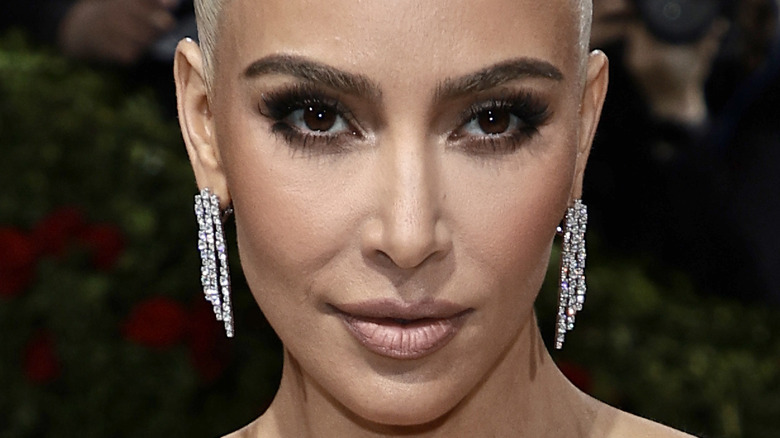 Dimitrios Kambouris/Getty Images
Kim Kardashian is all about making an impression, and she relishes every opportunity to show off fashion that is glamorous, daring, or both. Kim's Met Gala looks are among her most memorable, from her Thierry Mugler crystal-studded nude illusion "wet" dress to the all-black face-covering Balenciaga number from 2021 that had fans scratching their heads. But the reality star outdid herself in 2022 by appearing in a gown that was created long before she was born.
Looking for an outfit that would exemplify the 2022 Gala's theme of "In America: An Anthology of Fashion," Kardashian decided to don the famous dress that Marilyn Monroe wore in 1962 to serenade President John F. Kennedy on his 45th birthday. The gown is currently in the collection of Ripley's Believe It or Not Museum, which loaned it to Kardashian for the occasion. Kardashian followed up by wearing another of Monroe's gowns to an after-party: the slinky green backless number she donned for the 1962 Golden Globes ceremony — complete with the award itself (via InStyle).
But the history-making appearance left some folks cold. Kardashian underwent an extreme weight-loss plan to drop the 16 pounds necessary to fit into the skintight gown, which sparked a lot of discussion about body image and dangerous dieting. Fashion conservators also fretted that this might spark a trend of celebs demanding to wear historic outfits, putting the clothes at risk of damage, per the Los Angeles Times. Now another fashion icon is speaking out against Kardashian's choice.
Bob Mackie says no one should be trying to wear Marilyn Monroe's wardrobe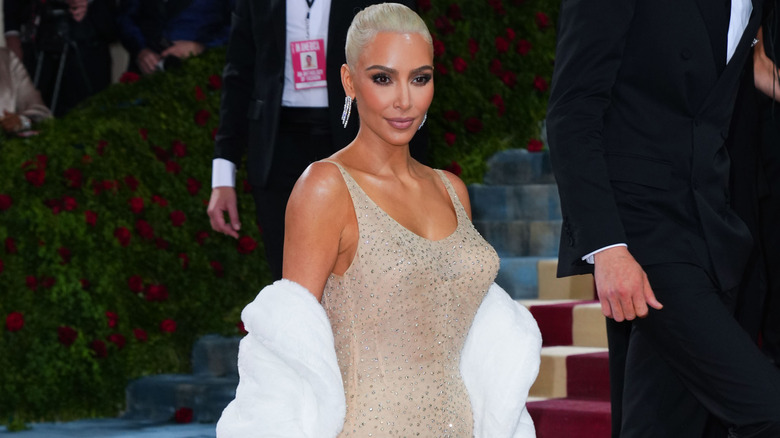 Gotham/Getty Images
Legendary costume designer Bob Mackie, known for his glitzy and daring creations, has a long list of A-list clients including Carol Burnett, Liza Minnelli, Elton John, Barbra Streisand, Britney Spears, John Travolta, Diana Ross, and of course, Cher, per French Vogue. He also happens to be the designer of Marilyn Monroe's 1962 "Happy Birthday, Mr. President" dress, which was then created by Jean Louis. But far from feeling proud to see the gown re-emerge at the Met Gala, Mackie is upset that Kim Kardashian was allowed to wear it.
In a recent interview with Entertainment Weekly, Mackie bluntly said, "I thought it was a big mistake" for Kardashian to wear Monroe's gown. "[Marilyn] was a goddess. A crazy goddess, but a goddess. She was just fabulous. Nobody photographs like that. And it was done for her. It was designed for her. Nobody else should be seen in that dress."
Kardashian wore the dress just long enough to be photographed on the red carpet before changing into an exact replica. But Mackie agreed with other fashion experts that taking a fragile 60-year-old gown out of storage even for a short time may have done permanent damage. Kardashian hasn't yet announced plans for her 2023 Met Gala look, but don't expect her to show up in the standout sequined illusion black gown Cher wore to the 1988 Oscars. That, too, was a Bob Mackie original.