The Exact Lip Product Used On Bridgerton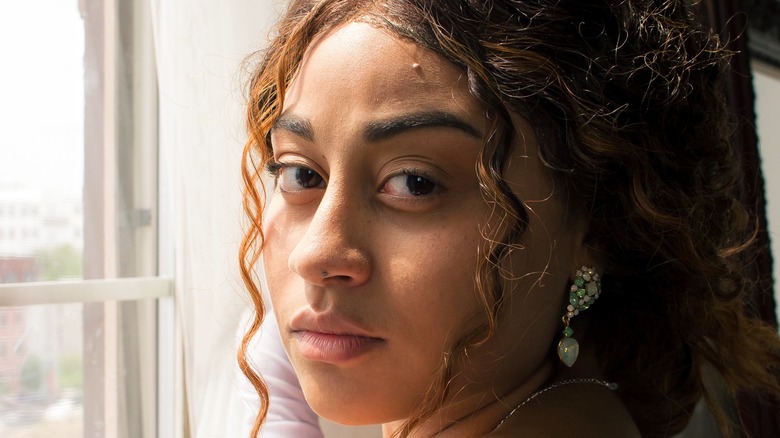 mvmont/Shutterstock
Are you #TeamKanthony or #TeamDamphon? We won't tell. No matter the favorite couple, trope, or leading lady, we can all agree that Netflix's "Bridgerton" delivers a sensual feast for the eyes. Sure, the two seasons we have so far are very different in content, tone, and spice levels (although they both quickly smashed records for viewership according to Variety). But no matter which one you call your fave, both seasons have one critical aspect in common: They serve looks.
The costumes, makeup, and hair in "Bridgerton" are lively enough to count as their own characters. According to Harper's Bazaar, the first season alone had 7,500 costume pieces — quite a feat for only eight episodes! Gravity-defying wigs, glittering jewelry, and scandalously exposed décolletage dominated the screen, making audiences long for a bygone era. But we come bearing good news: Although we can't time travel to the Regency era (yet), we can at least mimic one of "Bridgerton's" essential looks.
Bridgerton makeup artists love this product
It turns out that the sometimes-bold, sometimes-subdued makeup of "Bridgerton" shared one common product: Dr. Pawpaw original multipurpose soothing balm. Head hair and makeup artist Marc Pilcher insisted that the whole cast wear it. "It provided everyone with protection against the elements when we filmed during the winter and on night shoots," Pilcher explained (via Allure). "It was great for use on this period drama as we needed most of our cast to look natural and fresh and have beautiful lips in a natural way."
The 100% natural balm boasts ultra-hydrating ingredients, like papaya and olive oil, to lock in moisture for plump, gorgeous lips. It's super versatile since it's not tinted, as "Bridgerton" makeup artist Lynda Pearce revealed. "We used the Dr. Pawpaw Soothing balm on Phoebe Dynevor, who played Daphne Bridgerton, to achieve a natural look," said Pearce (via Allure). "We often mixed it with a lip liner or lip stain, or sometimes applied it just on its own." A product that lets you go glam or natural — and for about $8? Fit for a duchess, indeed.
Dr. Pawpaw is not just for luscious lips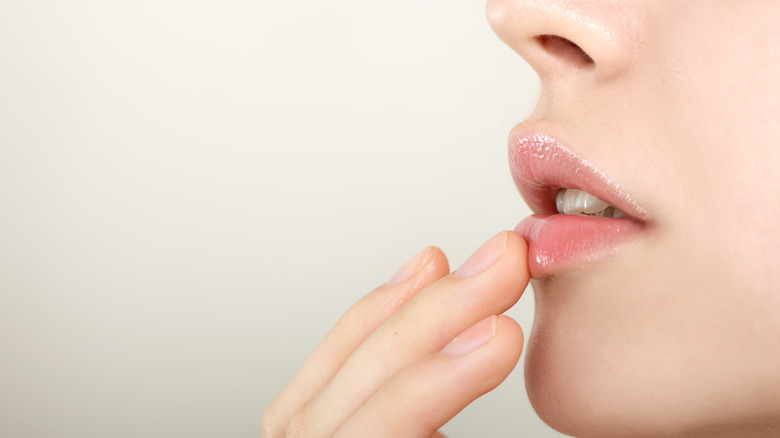 Juta/Shutterstock
Even better, this multitasking balm isn't limited to just lips (via Bustle). The nourishing formula can deliver some TLC to delicate cuticles, brittle nails, or even dry elbows. Pat a little onto the tops of your cheekbones for a dewy glow, or brush it into your brows with a spoolie brush for a long-lasting hold. It can even be used to tackle pesky flyaways in hair! The natural, minimalist look is big on "Bridgerton" beauties, and it's worth incorporating into your own makeup routine.
No matter where you use it, the balm's application is easy — even if you're not a television makeup artist. Pilcher advised, "[Just] use a finger to apply it to yourself [and] if you are applying to someone else then use a lipstick brush." Start with a small amount and layer as necessary. Soon, your beauty will be admired throughout the ton.