Hilary Duff Reveals Whether She'd Let Her Kids Go Into Acting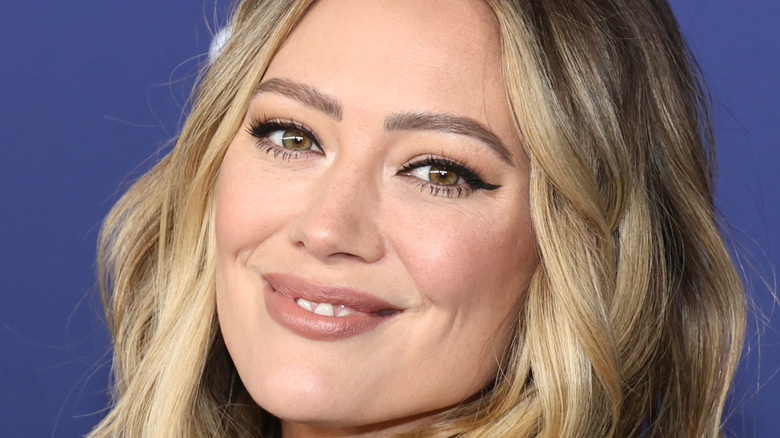 Dia Dipasupil/Getty Images
It's hard to believe Hilary Duff has been in the entertainment industry for more than 20 years. She made her acting debut in 1997, per IMDb, and became a household name playing the title character in "Lizzie McGuire," a role she remembers fondly. The young star parlayed that success into a successful singing and acting career. 
Duff's career has remained strong into adulthood. She's appeared in television shows including "Younger" and "Gossip Girl" and took on the lead in "How I Met Your Father." But Duff does have some regrets about starting in the industry at such a young age.
"I wouldn't do it all exactly the same," she told Cosmopolitan. "But I can't look at my life and be like, 'I wish this was different,' because I don't know if it would get me to where I am right now. I wish I had a little bit of a better education. I wish I had a little bit of a college experience. But what would that look like? The thing that I crave out of it wouldn't look the way I pictured it because of who I am and how I came up."
Duff is also happy behind the cameras. She and her husband Matthew Koma have two children, daughters Banks and Mae, and she shares her son Luca with her ex-husband Mike Comrie (per The U.S. Sun). So with her professional and personal life in a great place, would she allow her kids to follow in her footsteps?
Hilary Duff wouldn't push her children into acting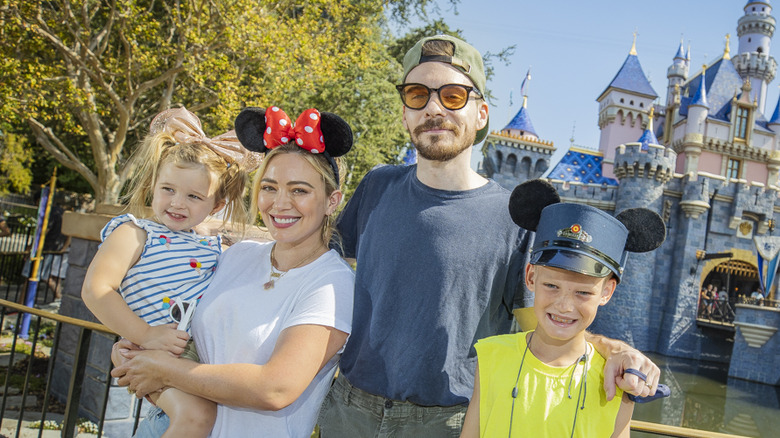 Handout/Getty Images
Although Hilary Duff has enjoyed a long and successful acting career, she's not pressuring her children to follow in her footsteps. During an interview on "TODAY," Hoda Kotb pointed out that her son Luca is about the same age his mom was when she started working. She asked Duff if she would help him pursue a career in entertainment if he expressed interest.
The mom agreed that she'd support him but had more to say. "I don't think I would push them in that direction," Duff explained. "I really wanted it and my mom, thank god, she listened, you know and really knew I was serious about it. But I worked really hard at it; I begged for acting classes. I begged to go to random cattle calls where there's like 500 kids."
While she is busy acting, one thing Duff isn't quite ready to return to at the moment is singing. Not only does she not want to uproot her three children in order to tour, but she thinks too much time has passed since she released any new music. "My last record is coming up on seven years, and the music industry was changing so much at that time and has now changed so much, and I've been out of it for such a long time," she told Harper's Bazaar. "I would just be like ... trying to find my footing."