Why Queen Elizabeth Might Miss Out On Even More Royal Events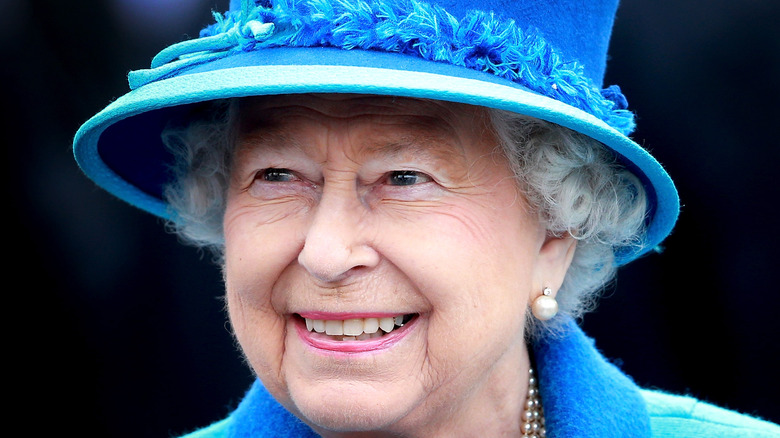 Chris Jackson/Getty Images
After 70 years on the British throne, it's hard to imagine Queen Elizabeth II slowing down. Yet this past year has shown that the queen is in need of some rest, with ongoing health issues interfering with her ability to perform her royal duties at times.
In 2021, Her Majesty was hospitalized for medical tests, forcing her to cancel trips to Ireland and to the COP26 climate summit in Glasgow, according to CBS News. She was also advised to give up her evening martini, and she was suspended from carrying out some of her duties for two weeks around that time. "Her Majesty's doctors have advised that she should continue to rest for at least the next two weeks. The doctors have advised that Her Majesty can continue to undertake light, desk-based duties during this time, including some virtual audiences, but not to undertake any official visits," the palace said in its statement, according to CNN.
Then, at the beginning of 2022, Queen Elizabeth tested positive for COVID-19 (via BBC). Luckily, she recovered, but has continued to pass certain responsibilities on to other senior members of the royal family. Most recently, she sent Prince Charles and Prince William to the State Opening of Parliament in her place. It's an event she had only previously missed twice — on each occasion, she had been pregnant and unable to attend, per CNN.
Now, with her Platinum Jubilee celebrations on the horizon, many are wondering if the queen will be able to attend the events planned for this historic occasion.
The queen has been advised not to push herself too hard during the Platinum Jubilee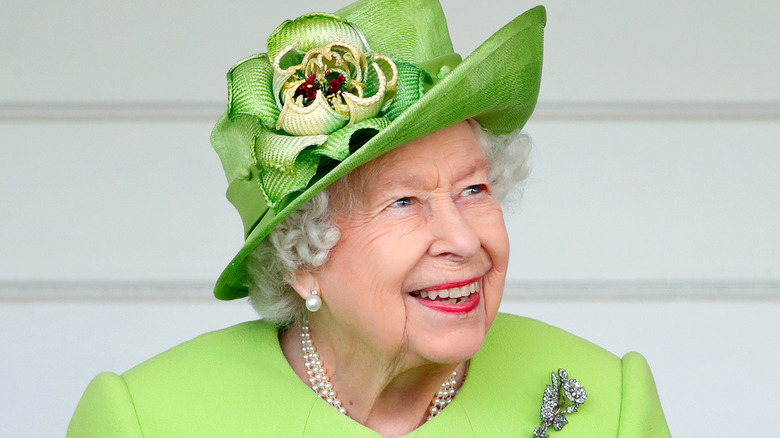 Max Mumby/indigo/Getty Images
With the main events for her Platinum Jubilee coming up, Queen Elizabeth II has been instructed to take care of herself during the festivities. "The Queen has been advised by her loved ones and trusted advisors to go a lot easier on herself, even if it means missing more functions than she would like," a source told US Weekly. "Her attendance at these events is being handled on a case-by-case basis, so if she isn't 100% on any given day that she's due to be somewhere in person then she turns the duties over to someone else," the source added. Prince Charles, along with other senior members of the British royal family, may fill in for her as needed.
The queen was in attendance at A Gallop Through History on May 15, which featured 600 horses and a cast of over 1,300 performers, including Dame Helen Mirren as Queen Elizabeth I (via the Daily Mail). She is also expected to be on the royal balcony during Trooping the Colour, surrounded by her loved ones, although Prince Andrew, Prince Harry, and Meghan Markle will be excluded from standing with the queen during this event.
Hopefully, Her Majesty will be able to enjoy "Platinum Party At The Palace," which will feature some unexpected performers, including Queen + Adam Lambert, Alicia Keys, and Duran Duran. The legendary Diana Ross is slated to close out the show (via the Platinum Jubilee official website).