Kim Kardashian Gets Life-Changing News While At Red Lobster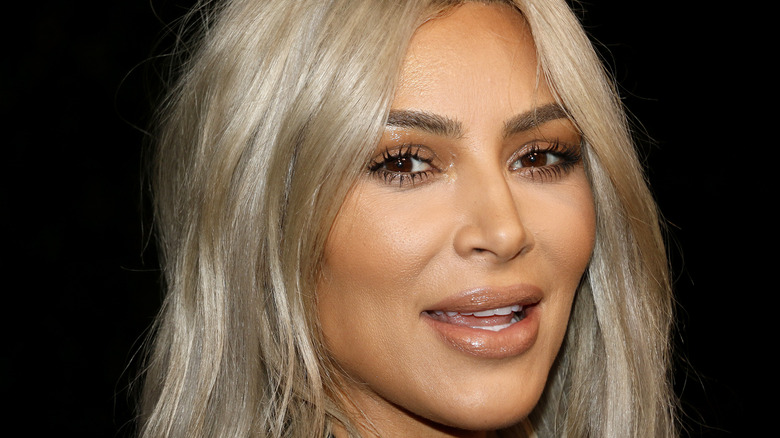 Tinseltown/Shutterstock
If you know anything about the Kardashians, it's that the family leads an exorbitantly-luxurious lifestyle. Consider that Kim Kardashian is worth a jaw-dropping $1.8 billion as of 2022 according to Fox Business. The austere home the reality star built with ex-husband Kanye West is said to be worth $60 million. So one wouldn't exactly expect the mom of four to be eating at Red Lobster, or even being caught dead there. Those of us who made this assumption are wrong.
In fact, in episode 6 of Hulu's wildly popular "The Kardashians," we see the SKIMS mogul getting some life-changing news in the parking lot of the seafood chain. As Page Six reports, Kardashian and her oldest child North had been enjoying a meal at Red Lobster — along with a KKW Beauty employee and her two kids — when the star decided to try and check her results of having taken the baby bar exam. According to Bustle, Kardashian failed the test three times and this would be her last chance to pass.
"I go in the car because if I'm upset I don't want to have everyone stare," the star said about why she didn't just log on to get her results at the table. It's there in the car that arguably the most famous woman on Earth learned she passed and fans are loving this authentic moment.
Fans are seriously losing it over Kim Kardashian eating at Red Lobster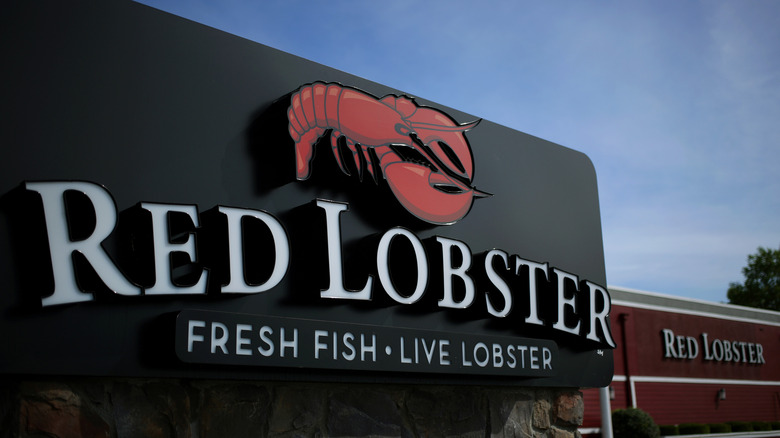 Bloomberg/Getty Images
After fans saw another side of Kim Kardashian, with the super-wealthy star eating with her daughter at Red Lobster just like the rest of us, they took to Twitter to commend the new Sports Illustrated Swimsuit edition cover model.
"Who knew Kim K. goes to Red Lobster. I respect it," tweeted one fan, while someone else joked, "kim being at red lobster when she finds out she passed the baby bar is the most like me she will ever be." Other fans rejoiced that the gorgeous star, who has access to things like Marilyn Monroe's dress, was one of them.
Indeed, people were seriously pumped that their idol would eat at Red Lobster and expressed extreme joy over the choice. Someone confessed to loving her for having a meal there while another fan called the moment "history."
Meanwhile, the home of cheddar bay biscuits is not the only chain restaurant Kardashian frequents, with People reporting in 2019 that Chipotle and In-N-Out Burger are also favorites.