The Euphoria Co-Star Zendaya Attended School With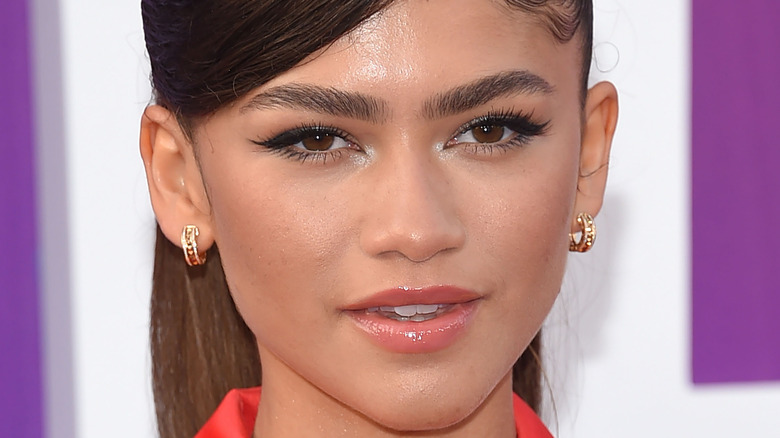 DFree/Shutterstock
"Euphoria" on HBO is what all high school TV show dreams are made of. The drama centers around a group of kids as they navigate pretty intense situations, from drug addiction and sexuality to friendships, romances, and blackmail (via Esquire). Season 1 premiered in 2019 and fans had to, unhappily, wait two whole years to see the second season — mainly due to the COVID-19 pandemic delaying things. But, the wait was worth it. According to Variety, "Euphoria" averages over 16 million viewers per episode, making it the most popular HBO show just after "Game of Thrones."
So, what exactly makes this show so good? Many will agree that it's the actors who genuinely bring their characters to life. And while the actors are not high schoolers themselves — most of the main characters are in their mid-20s — they make their teenage status, and their relationships with each other, quite believable. In fact, two main actors from the show actually went to school together before either of them were famous.
Zendaya and Angus Cloud went to the same primary school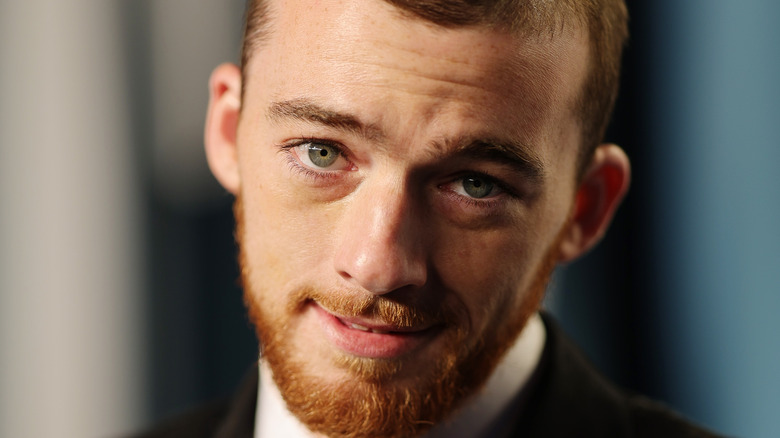 Rich Fury/vf22/Getty Images
Zendaya and Angus Cloud have more in common than just their hit show. According to ShowBiz Cheat Sheet, the pair both grew up in Oakland, California and attended Oakland School for the Arts. Per the school's website, they are a nonprofit charter school housing grades 6-12. With over 800 students in the school, it's unlikely that the pair ever crossed paths, especially since, according to Screen Rant, Zendaya is 25-years-old and Angus Cloud is 23-years-old.
Still, it's clear that the school, which focuses on the arts and offers an immersive arts education program alongside academics, has acted as a strong beginning for the talented actors. But, while the pair may have attended the same school, their paths to stardom are actually quite different. Zendaya got her big break at just 14-years-old when she was cast on Disney Channel's "Shake it Up" (via Insider). But Cloud had a different trajectory. In fact, per Glamour, the now-famous actor was working at a chicken-and-waffle restaurant when a casting director found him off the street and cast him in "Euphoria."
They actors are good friends today
Zandaya and Angus Cloud may not have been friends when they both attended Oakland School for the Arts, but after landing lead roles in "Euphoria," they have created a lasting friendship today (via ShowBiz Cheat Sheet). In fact, it seems as though the pair is extra close, with the first shots of their season 2 table read in 2020 showing the two actors sitting next to each other and smiling.
In February 2022, season 3 of "Euphoria" was confirmed with a simple Instagram post from the shows page, reading "#EUPHORIA has been renewed for season 3." While a date has not been released, there is a lot that fans hope will be revealed during the next season, specifically, what has happened to Angus Cloud's character, Fez, after a whirlwind season finale left his role widely uncertain (via Elle). While Cloud's role in Season 3 may be unknown, it has been confirmed that we will see favorites like Zendaya and Sydney Sweeney on our screens again relatively soon.