The Real Reason RHONJ's Dolores Catania Waited Until Season 7 To Join The Show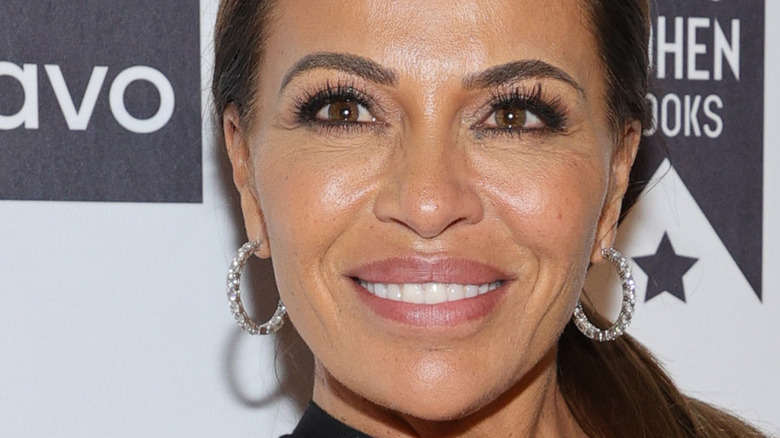 Jamie Mccarthy/Getty Images
If you're a Bravo-holic like the majority of us, you've watched your fair share of Housewives franchises. One of the longest running and by far most entertaining happens to be "The Real Housewives of New Jersey." The reality TV show, which follows housewives living in the state of New Jersey, has been on Bravo's network for 13 years, with many cast members coming in and out of the cycle. Despite churning through multiple housewives, Teresa Giudice stands tall and proud, as the only housewife to be on the series from Season 1 all the way until now in Season 12.
Considering Teresa Giudice is the only housewife to withstand the test of time on the show, many of the housewives on the show now have some pretty close ties to her. For one, her sister-in-law Melissa Gorga is a staple of the series, along with her brother Joe Gorga appearing a whole lot, per Screen Rant. One housewife favorite, Dolores Catania, happens to go pretty far back with Teresa, as well. The two have spoken about their close-knit friendship and bond on the show frequently, with photos appearing from their teenage days. Despite their close friendship, Dolores didn't appear on the show until much, much later into the franchise. 
Why Delores Catania wasn't on the show earlier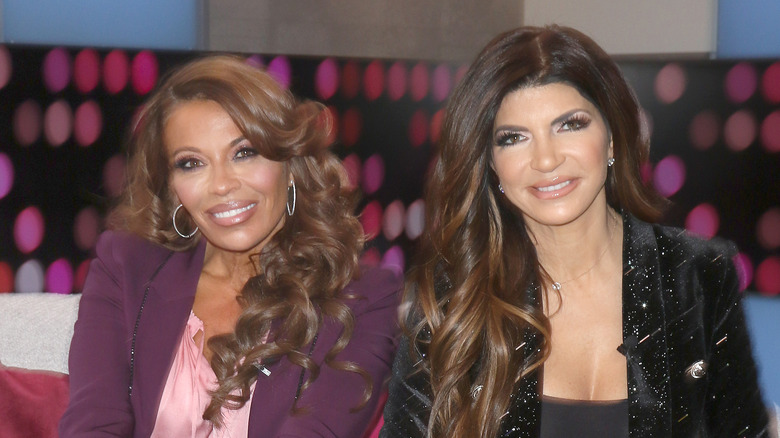 Jim Spellman/Getty Images
Dolores Catania and Teresa Giudice talk a lot about their early days as friends, with Dolores even having a good relationship with Teresa's brother, Joe. The families grew up together close-by in New Jersey and spent a lot of time together partying down at the Jersey Shore, as they have stated on the Bravo reality TV series. However, despite Dolores hanging out and rolling similar in friend circles as Teresa and other housewives, she did not appear on the show as a regular until Season 7. In fact, she initially turned Bravo down when they approached her to be cast in Season 1 of the show.
According to Screen Rant, when the show was being cast for Season 1, producers interviewed and vetted women who all went to one hair salon. That's how many of the original ladies got their spot on the show. At the time, Dolores was approached to be a regular cast member, but it's said she was unsure about a reality TV star career. She did appear at some events and parties as a background extra on the earlier seasons.
Delores Catania also considered her children before appearing on camera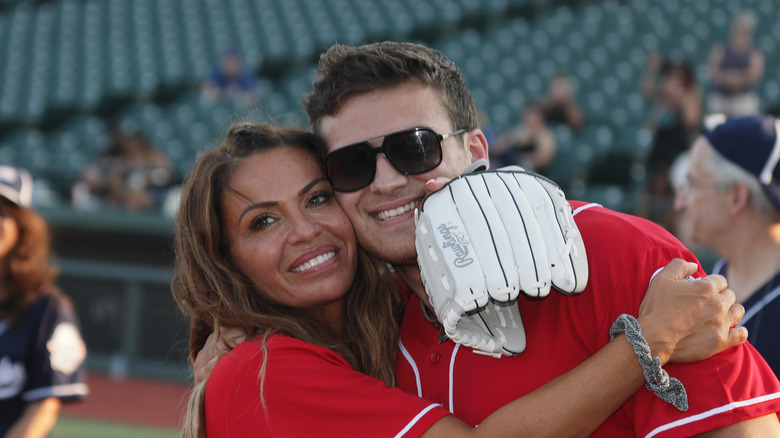 Rob Kim/Getty Images
Dolores shared recently when appearing on former housewives Tamra Judge and Teddi Mellencamp's podcast Two T's In A Pod that many avid viewers of "The Real Housewives of New Jersey" didn't realize that producers asked her to be part of the original cast. She dished that when she declined their offer and turned Bravo down, she was actually replaced by notorious housewife Danielle Staub. On the podcast, Dolores said she really didn't take the gig because at the time, her two children were still so young. She felt that when she did come along in Season 7, she had more to offer the show. 
While Dolores gives her reasoning and her story on backing out, Dina Manzo, an original housewife on the show, had quite a different version. US Weekly shared that Dina claimed her sister, Caroline Manzo, was the one who replaced Dolores on the show originally. As it turns out, Dolores' story was the correct version—it was Danielle Staub all along.