Inside Kristin Chenoweth's Frightening Connection To The Infamous Girl Scout Murders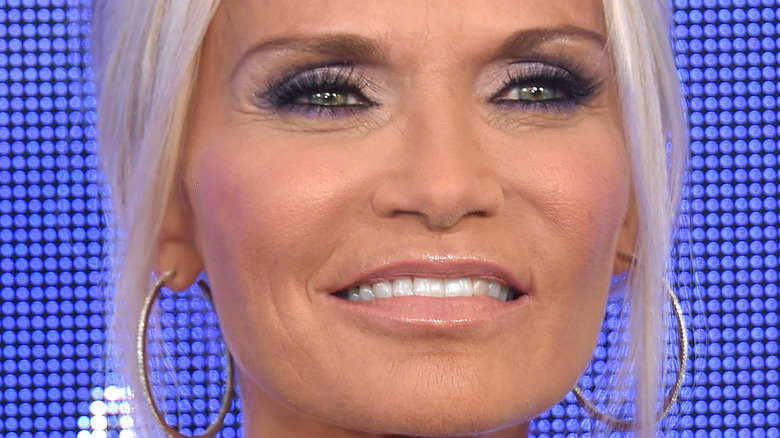 DFree/Shutterstock
Since the early 1990s, quirky musical theatre extraordinaire Kristin Chenoweth has dazzled us with stunning performances. Standing just under five feet tall, the Oklahoma-born actor and singer is perhaps most famously known as the "good witch" Glinda from "Wicked" on Broadway, opposite Idina Menzel. In 2007, Chenoweth took home a Primetime Emmy award for her role in the ABC mystery "Pushing Daisies," and had a stint as a guest star on "Glee" to which she was nominated again for her work (per IMDb). Besides multiple acting roles both on and off Broadway, Chenoweth has released multiple albums as well. Her most recent is titled "For the Girls" covering female-only songs and accompanied with featured artists such as Ariana Grande, Reba McEntire, and Jennifer Hudson.
As far as her personal life goes, in October 2021, Chenoweth posted a photo on Instagram announcing her engagement to her boyfriend of three years, Josh Bryant. And though we usually know Chenoweth as a chipper, bright, and spitfire presence in the entertainment industry, in a new documentary, she's revealing a dark and painful memory during childhood.
Kristin Chenoweth details her ties to the 1977 Oklahoma Girl Scout murders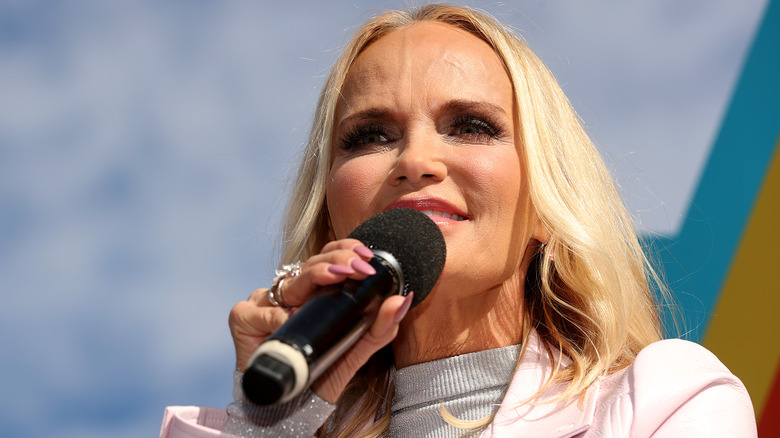 Christian Petersen/Getty Images
True crime documentaries are ubiquitous on streaming platforms, yet rarely do we ever see a personal celebrity affiliation with these types of cases. Those who grew up in the 1970s may recall the Oklahoma case in 1977 where three young Girl Scouts were sexually assaulted and murdered during a camping trip. The victims — Lori Lee Farmer, Michele Heather Guse, and Doris Denise Milner — were 8, 9, and 10, respectively (via CNN). Whether you're familiar with the case or not, there is now a Hulu documentary, "Keeper of the Ashes: The Oklahoma Girl Scout Murders," premiering on the streaming platform May 24 that will explore these heinous killings. 
In a shocking revelation in the documentary, Kristin Chenoweth admits that she, a former Girl Scout herself, was supposed to be at that same camp. However, the Broadway and TV star fell ill and was advised by her mother to stay home, which was ultimately a possible lifesaving decision. "This is a story I wish I never had to tell," Chenoweth says in the beginning of the trailer. "It haunts me every day."
Chenoweth believes this is a story that 'needs to be told'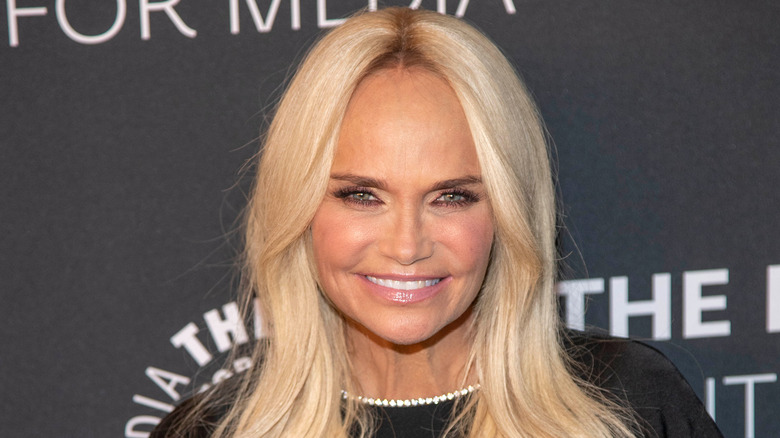 Eugene Powers/Shutterstock
Kristin Chenoweth's participation in the docuseries is just one aspect of the show that delves into the mystery that still plagues this case. The murderer has not been prosecuted. CNN reported that in the 1970s, police had arrested a man, Gene Leroy Hart, but he was later acquitted of all charges.
The docuseries is looking to investigate the murders that happened almost 50 years ago today, now that they have the technology to test DNA evidence. While audiences would love a happy ending for "Keeper of the Ashes: The Oklahoma Girl Scout Murders," Chenoweth says in the trailer that right now, "There's no closure. There's no pretty red bow at the end."
The "Wicked" star also says, "This story, it needs to be told," which is why she's going back to her home in Oklahoma to find "some answers." If you're a true crime fan, you'll definitely want to stream "Keeper of the Ashes: The Oklahoma Girl Scout Murders" on Hulu starting May 24.