Shaunie O'Neal Dishes About Basketball Wives Season 10 And More - Exclusive Interview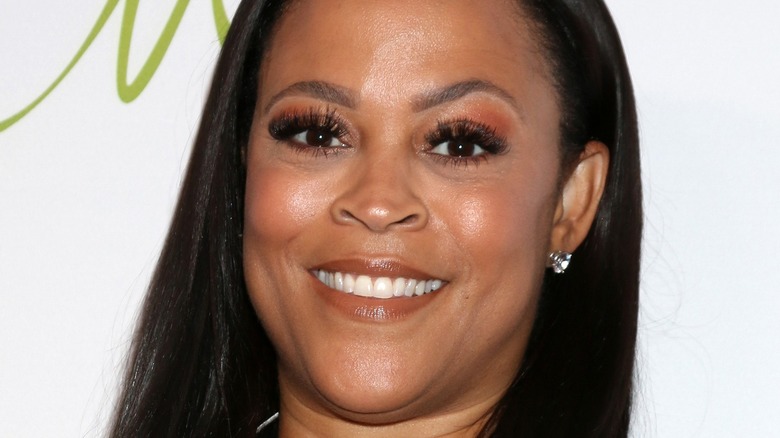 Kathy Hutchins/Shutterstock
When you stop to think about it, how many reality shows can you recall that have made it all the way to 10 seasons? A decade is a huge accomplishment, and the hallowed halls of reality fame are being joined by none other than the cast of "Basketball Wives," the VH1 drama that is embarking on its 10th season.
"Basketball Wives" has followed the likes of Jackie Christie, Evelyn Lozada, Tami Roman, and more as they navigate life, relationships, and the drama that comes with being a girlfriend, ex, baby mom, and/or wife of a professional athlete. To say that the last nine seasons of the show have been wildly entertaining is honestly an understatement, but the series wouldn't be what it is — nor where it is — today without the genius behind the camera, Shaunie O'Neal. 
Shaunie, of course, has appeared on the show, but the executive producer of the series is far more comfortable behind the camera than in front of it, guiding the show's direction and contributing her brilliance as she does so. Ahead of the Season 10 premiere, we joined Shaunie, Jackie, and invited members of the press for an exclusive dinner, where we chatted about all things the show, female entrepreneurism, and more.
If sitting down with Shaunie over dinner wasn't already wonderful enough, the executive producer joined us the following morning for a one-on-one interview where we dived into the show, her life as a businesswoman, and her role as a mom, among other things. Shaunie really is a boss — there's no doubt about it.
Shaunie O'Neal never predicted 10 seasons of Basketball Wives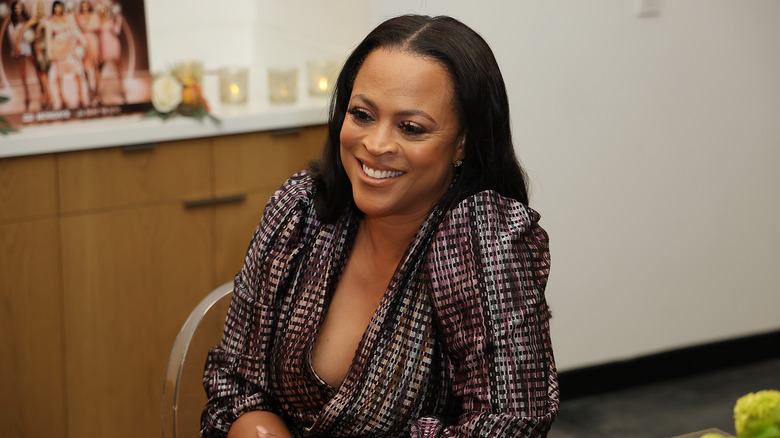 Leon Bennett/Getty Images
You're embarking on 10 seasons of "Basketball Wives." That's such a huge accomplishment, but before we dive into the new season, I'd love to go all the way back to the beginning, reflecting on those early days. Could you have ever predicted that the show was going to have this kind of success?
I knew that it was a good show, and I knew we had a good cast. This is going back to Miami — it was a great cast. You got Evelyn [Lozada]. Anytime Evelyn's on, you know you got it. It's good television. It was a good cast. I didn't think about being 10 years in. I didn't know. It was fresh and new. I had no clue what to expect, but I knew it was good TV. Every time a season was over and they told ... I remember back then they used to tell us we were renewed by the time we were in the second episode.
Now, it's a little different. We're always on pins and needles like, "Are we coming back?" But it's amazing. It's amazing that we're 10 years in and people still are connected and still want to see it. It feels good. 
That's why I think it's important that we have to keep evolving and mixing it up a little bit, so it doesn't get stagnant. But I never thought 10 years, never. Not that I didn't think it — I just didn't think it, if that makes sense.
You make appearances in the show, but you're the EP. What would you say motivates you the most when you're in that creative and productive process?
I like the off-camera better than on-camera. I shared with you guys last night, but I didn't initially want to be on camera. That was not my pitch. My idea of the show did not include me. And once they asked me to do it and said, "Hey, we want it. We want you to," I did it. 
But I will be honest, I feel better off-camera. It's an easier space. And it's easier for the ladies to understand versus me sitting at the table with them and then going behind the camera and talking to everybody about, "Did we get everything we needed?" [or] that type of thing. It's so hard. It's hard to juggle both hats. But I will say it feels okay. The Evelyns, the ones that have been there a long time, they get it, they understand the flow.
They understand me, which is probably easier to know that I can do both things without it affecting us. There are women that have been on the show for multiple seasons that aren't genuinely my friends that still have jobs, so I don't go around firing people that I don't like. That's a myth that I don't have people feel that way, but it's not true. It's hard for people to understand. It's hard for new people to understand that when we get new cast members, and I'm there, and I also was in your casting — they're like, "How do I act with you? I don't really know." I've not left and gone away, but I do think that wearing this hat a little more than on-camera feels a lot better.
That definitely makes sense. Having that degree of separation, I'm sure, helps creatively as well.
Absolutely.
Shaunie doesn't think viewers should get too invested in reality television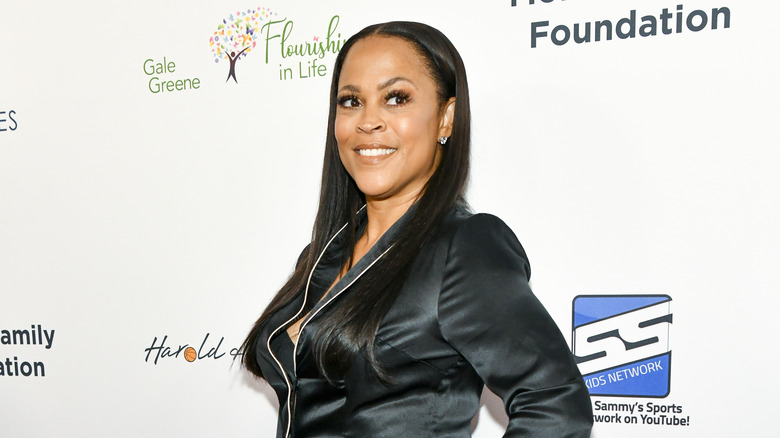 Rodin Eckenroth/Getty Images
As of the event last night, I was pondering the show and thinking about the concept of escapism television in a way. Not only can we relate to "Basketball Wives" in such a profound way, but it also provides viewers a little bit of a breather — a little bit of reprieve from the hustle and bustle of life. I'd love for you to reflect on that and what it means to be creating this space where people can go, perhaps to escape the pandemic, escape shooting and war and literally everything going on in the world.
Absolutely. I love that perspective. To me, that's how I watch TV, so I always get concerned about those people in the comments of social media that are so invested. TV should not make you get that upset. It is not the news, and it's not what you're talking about. It's not watching breaking news of a shooting or that type of stuff. We have enough in real life to work us up that you should not watch reality TV and hate anybody. It's supposed to be entertainment. The reality is [that] you're getting a few minutes of somebody's life, but you don't know them. You don't know the whole picture. They can't give you all of them, but it should be an escape space. It should be a space of ... What are they called? The guilt ... ?
The guilty pleasure.
Guilty. Yeah. Like, "I don't act like that. That's not something that I do, but I like watching them do it." I enjoy it. It's entertainment.
I think that's all it should be. I shouldn't be so invested that my blood pressure — as my grandmother would say, "My blood pressure's up," or whatever it is. Let's just laugh it off or say, "That's a shame," or "I can't believe she did that," and move on. But I hope that it supplies a space for somebody to escape and enjoy watching other people do what they do, and enjoy that hour and sit back and have you a glass of wine or sit with your girlfriends. I know there's couples that say they sit and watch "Basketball Wives." That's what it is — it's entertainment. I hope that it provides that for more people.
Definitely. The world's heavy enough. I think the show has proven to people how important it is to give yourself some space, just to be.
Yeah. At this time, you don't even want to watch the news, because you walk away in this sunken place. So we can have something where we can escape.
Shaunie O'Neal gushes about her five kids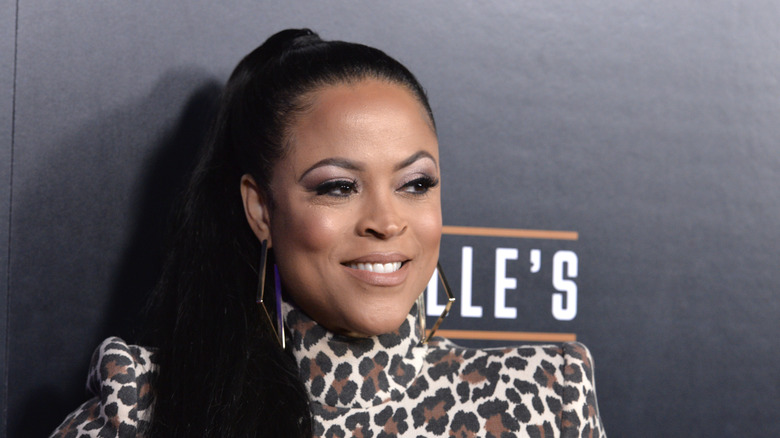 Michael Tullberg/Getty Images
I'd love to briefly talk about your family and your kids. In a recent Instagram post, you said that you're so proud of many things, but nothing beats being a mom. I would love to know what it means for you, for your kids to see you out here. You're killing the entertainment and entrepreneurial games. Shareef is killing the basketball game. I'd love to have you reflect on being this "baller" mom, to use the term.
Oh, that's the next show, "Basketball Mom." It feels amazing. It really does. I don't know what I did right in life to get such an amazing group of kids. And I'm not saying that just because they're mine. Don't get me wrong, they're not perfect, but they're so good. I don't know what I did, but they are an amazing bunch — every single one of them. Myles [B. O'Neal], he's now DJing all over the world. I look up and he's in ... I don't know, Paris one day, and I have to keep up with him now. I'm like, "Can I be your assistant? Because you have a really cool life." 
Shareef [O'Neal], he's in Chicago this week. I talked to him before I started this morning, and my youngest daughter is here doing AAU [Amateur Athletic Union]. My middle two are in Houston right now getting ready for their college season next year. So it's nonstop, and I love it. 
I've always said that I wish I could split myself up in five and be in all their separate places at once. I do my best at juggling it, but it feels amazing. I think they're proud of me. They let me know they're proud of me, and they love on me and appreciate me and make me feel like ... Sometimes parents can get ignored in the space that they don't even know if their kids pay attention to what they do or how they do it. My kids do a good job at letting me know that they see me and they appreciate me, and they know that I'm trying to be the best example I could be. They're pretty amazing.
Shaunie O'Neal dishes about what viewers should expect from Basketball Wives Season 10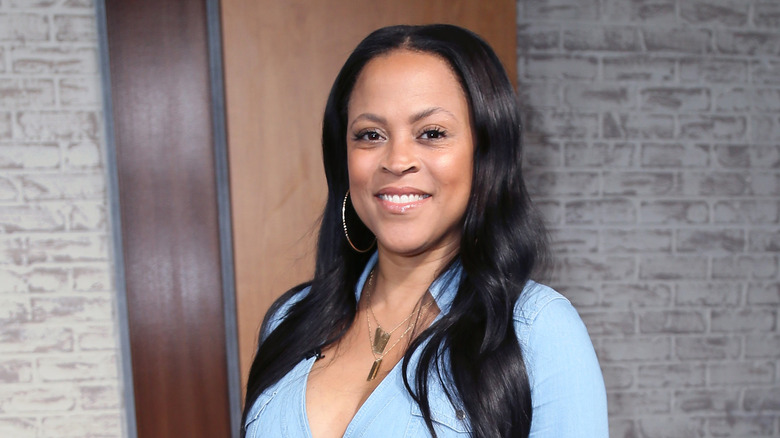 David Livingston/Getty Images
This upcoming season, we've got the wedding special — we've got the drama and everything that people want to tune into. Without revealing too much, because I know we can't do too much, what should viewers prepare for, this upcoming season?
You have some friendships that we are shocked on how that all plays out. I'm surprised and thrilled at Jackie [Christie] and her leadership and how she handles things. I always explain Jackie as someone who loves really hard, and she loves hard in a way that people don't quite understand. But again, I've known Jackie for 15, 16 years, so I know who Jackie is and I know what she means. Her intentions aren't always clear. 
It's going to be interesting watching how the ladies receive her love, because you got to be able to receive it the way it's not being shown, but [the way] she means. You got to know what she means. But there's some growth there. It's some real grown woman issues, and watching them maneuver through it and figure it out is probably what the viewers can expect, and the "aha" moments.
"Basketball Wives" Season 10 premiered on May 16, and new episodes drop every Monday night at 8 p.m. ET on VH1.