Katey Sagal Opens Up About The Tragedy That Rocked 8 Simple Rules - Exclusive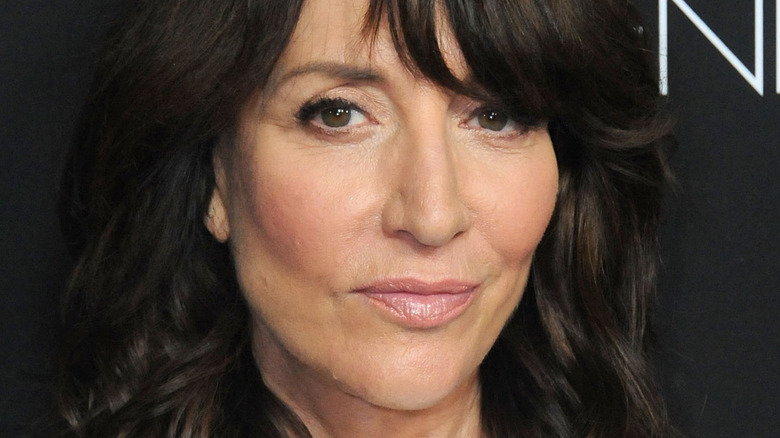 Barry King/Getty Images
Kaley Cuoco earned her spot as one of Hollywood's highest-paid actors thanks to her role as Penny in "The Big Bang Theory," but what most people don't remember is that she was already a veritable sitcom veteran when the series premiered in 2007. The star cut her teeth years prior in ABC's "8 Simple Rules," a heartwarming series that followed a family of five as they navigated the throes of teendom.
From the get-go, "8 Simple Rules" was poised for long-term success. The saccharine plotlines burned viewers with an infectious poignancy. The sheer star power didn't hurt, either — the series featured sitcom heavyweights Katey Sagal (Peggy from "Married With Children") and John Ritter (Jack Tripper from "Three's Company"). Then tragedy struck.
In 2003, while rehearsing for Season 2, Ritter unexpectedly fell ill on set. According to the Los Angeles Times, he went to a nearby hospital with chest pains and later died from an undiagnosed aortic dissection, a tear in the body's main artery. The cast, which also included Ritter's son, Jason Ritter, was devastated as production grappled with the difficult decision of whether or not the show must go on.
Years later, Katey Sagal still feels the heartbreak from John's passing. In an exclusive interview, she told The List about what went on behind the scenes and how tragedy bonded the cast for life.
Katey Sagal on the 'brave' return of '8 Simple Rules'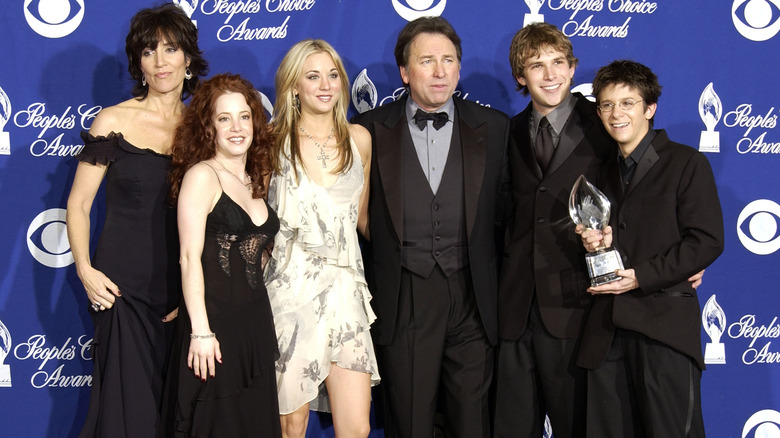 Robert Mora/Getty Images
Following John Ritter's death, "8 Simple Rules" went on a brief hiatus. Rather than cancel the show, writers ultimately decided to let the actors and their on-screen characters grieve together in real time. Ritter's death was written into the plot, and Cate Hennessy suddenly found herself a single mother of three. Katey Sagal was now the show's driving force. According to SeattlePi, 20 million people tuned in to watch the teary-eyed return, a one-hour episode titled "Goodbye."
"It was a real tough call for everybody to decide to continue the show or to not continue," Sagal tells The List. "And then when they made the decision to play it in real time, that dad really died. And that was a brave choice ... suddenly it was a single mom. But it was really weird. It was heartbreaking. He was the whole show and just such a big love vibe. He was so great."
Years after Ritter's unexpected passing, the show's stars remain bonded by tragedy. "It was absolutely heartbreaking. It still is," she says. "I just saw Jason Ritter the other day, and I still talk to Kaley [Cuoco] and Amy [Davidson]. We feel like we all went through a life-changing experience."
Catch Katey Sagal in Blumhouse's "Torn Hearts," which is now available for digital rental and purchase.