Why Pregnancy Rumors Are Flying About Olivia Wilde And Harry Styles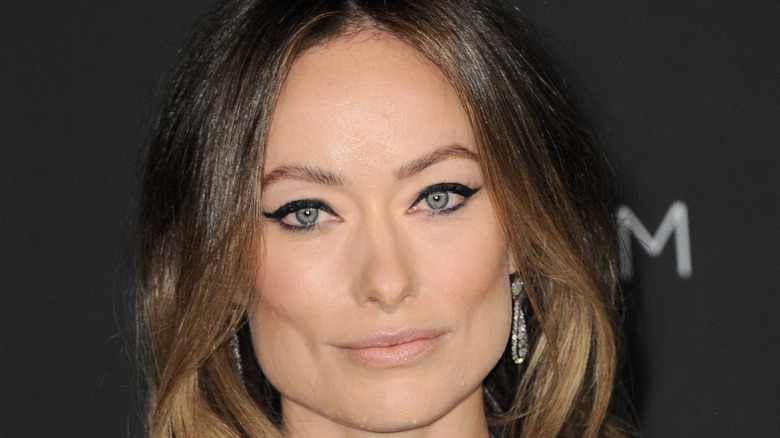 Tinseltown/Shutterstock
It's no secret that Harry Styles has some dedicated fans, so it's not surprising that they've been watching his relationship with Olivia Wilde closely. Rumors of a romance started in January 2021 after Wilde and Styles met on the set of the upcoming feature film "Don't Worry Darling." The couple started dating after Wilde split with her fiancé, Jason Sudeikis, whom she is currently embroiled in a messy custody battle with regarding their two children: son Otis and daughter Daisy (per Variety).
"Harry and Olivia had chemistry almost instantaneously on set," an insider told Us Weekly. "It was only a matter of time before they got together." While Wilde and Styles have mostly kept their relationship under wraps, that hasn't stopped the singer's fans from speculating that many of the songs on his new album, "Harry's House," are about Wilde. 
"Oh, look at that, there is a song on #HarrysHouse called 'Cinema,'" wrote one person on Twitter. "Why, I wonder if Harry Styles secretly made that song about Olivia Wilde? (Listens to the first 30 seconds of the song) Oh! Well, I was wrong about the 'secretly' part." Another posted,  "Holivia is real and late night talking is about olivia, if you think it's not, go get a damn life and leave the lovely couple alone."
Now, the fan frenzy has reached a new level, with some of Styles' admirers claiming that Wilde is pregnant with his baby.
Social media photos sparked pregnancy rumors for Harry Styles and Olivia Wilde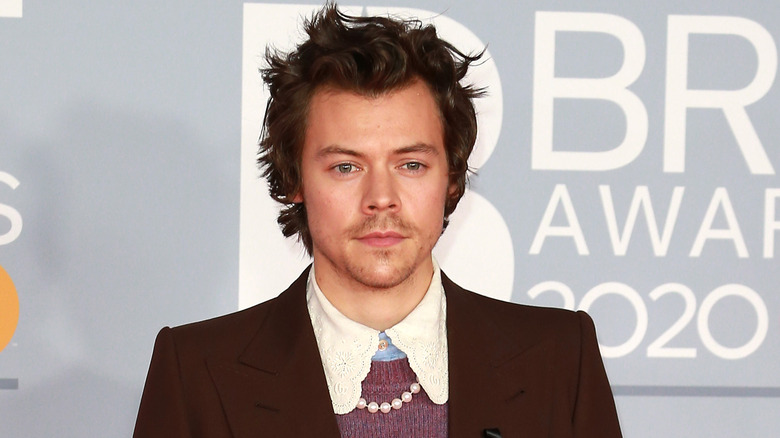 Cubankite/Shutterstock
Rumors are swirling that Harry Styles and Olivia Wilde are expecting. Some of the singer's fans fueled the speculation after photos of Wilde in a baggy shirt were posted online. In addition, a Tiktok user, advocateforharry, posted a video showing Wilde with an alleged baby bump at one of Styles' shows in Philadelphia.
However, other social media users were quick to point out that Wilde's stomach could simply be bloated for a number of reasons. "That's her stomach! Actually, she looks pretty damn good for two kids," wrote one fan (via YourTango). It's not surprising that Wilde and Styles haven't responded to the rumors, but the singer recently revealed that he's very happy at the moment. During an interview on SiriusXM's "The Morning Mash Up" to promote his new album, Styles said, "I feel very lucky that this is kind of the proudest I've been of something that I've made so far." He explained, "I feel, like, kind of the most comfortable I've been with myself and happiest with what I'm making and the best I felt about something that I'm making. ... I think that can be a good thing if use it the right way."