Tan France Reveals The Kind Thing Gigi Hadid Did For Him Following The Birth Of His Son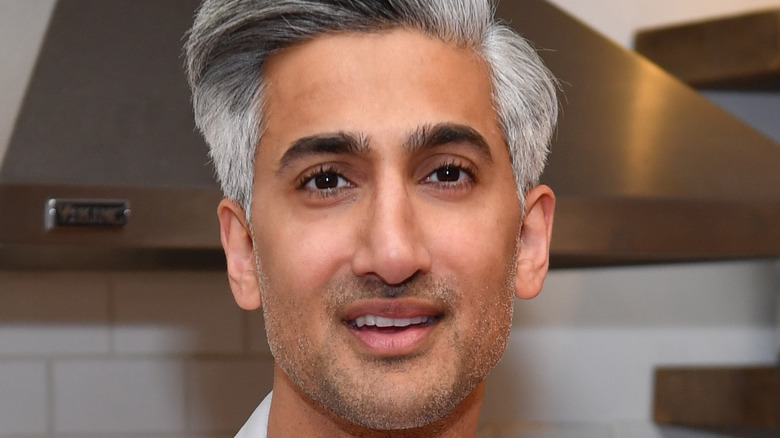 Noam Galai/Getty Images
Tan France surprised fans last year with the announcement that he was going to become a dad. The "Queer Eye" star and his husband, Rob, went on to welcome a son, Ismail France, on July 10, 2021 via surrogate. "Give our son a warm welcome," Tan wrote on Instagram. "Ismail France, born July 10th. He came 7 weeks early, so he's been in the NICU for the past 3 weeks. But, today, we finally got to bring him home. We love him so, so much. Like, fully obsessed."
Tan and Rob — who is an illustrator and pediatric nurse — met on an online dating site and married in 2007, according to Brides. "On my first date with Rob...I told him I wanted children," Tan told Romper. "My dream was to be a stay-at-home dad and to be married. 'I want four or six, preferably six children,' I told him."
While they might not be aiming for six kids anymore, their son's arrival was a dream come true. And while Tan's "Queer Eye" cast mates have been nothing but supportive, none of them have had much experience with a baby. "Karamo [Brown] has one biological son and one adopted son, but he didn't get them until both were past 10 years old, so I'm the only one who will have an actual baby," Tan told PopSugar ahead of Ismail's arrival.
Luckily for him, Tan was able to get plenty of parenting advice from one of his best pals: Gigi Hadid.
Gigi Hadid sent a baby care package after the birth of Tan France's son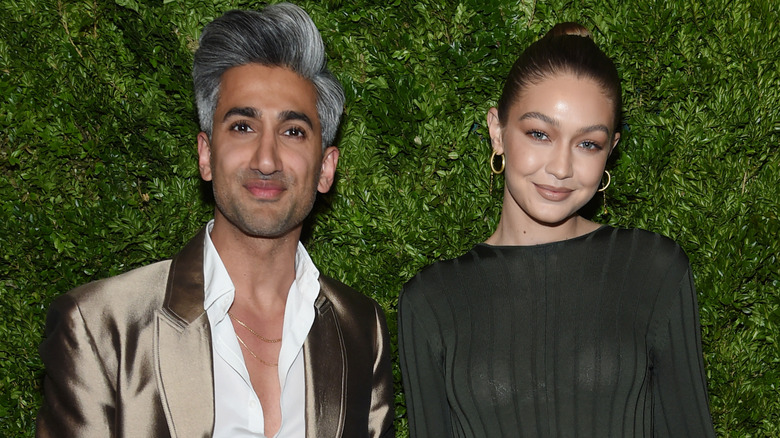 Jamie Mccarthy/Getty Images
After Tan France became a first-time dad with the arrival of his son, Ismail, he got plenty of advice from one of his best friends, Gigi Hadid. The supermodel is mom to daughter Khai, whom she shares with her ex, Zayn Malik. "She's an amazing mom. I've gotten so many tips from her," France told Us Weekly. "She was a mom before I was a parent, like, seven months before [my son was born]. And so, she was the first person that sent me a care package of all the things that my baby might need. It was so sweet."
In fact, Gigi was the first friend to find out Tan and his husband, Rob, were expecting. Tan and Gigi are also co hosting the latest season of "Next in Fashion," which will be filming in New York City, giving Ismail and Khai the chance to spend time with one another. "They're both part Pakistani, part white, which I think is lovely," he told People.
There's no word if the babies will be making an appearance on the show, but if it happens, don't expect to see Ismail in a fancy ensemble. "People always expect that I would put him in a fully styled outfit," Tan explained of his young son. "But you change his diaper like, every two hours, and now he's eating solids. It gets everywhere! It's insane to put a fancy outfit on a newborn."