Who Really Killed Deimos On Days Of Our Lives?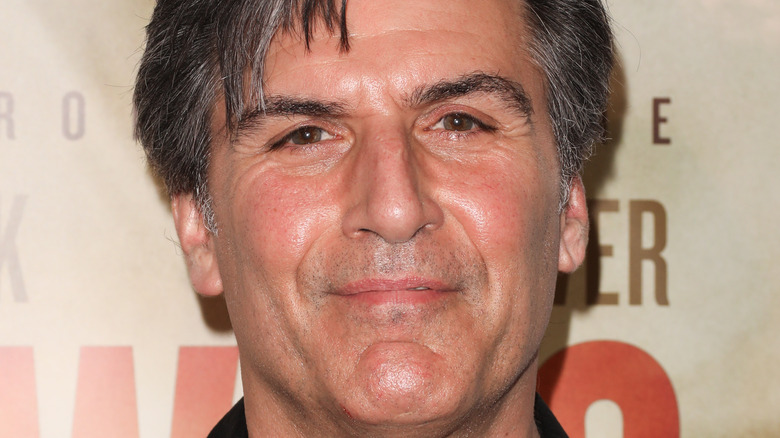 Paul Archuleta/Getty Images
Longtime "Days of Our Lives" fans know that many characters have come and gone from Salem over the years. Of course, some of those characters are more memorable than others. One of the most short-lived, yet memorable villains is that of Deimos Kiriakis (Vincent Irizarry). "DOOL" viewers know that the Kiriakis family tree can be a bit complicated. However, Deimos came to town in early 2016 and revealed himself as the younger brother of Victor Kiriakis (John Aniston). At the time, the character had just gotten out of prison and was looking for a job. Of course, he turned to his older brother for help, per Soaps in Depth.
Victor was less than thrilled to see Deimos show up at his doorstep but allowed him to stay. What Victor didn't know is that Deimos has been conspiring with Victor's son, Philip (then John-Paul Lavoisier), in hopes of taking over Titan Industries. However, things went from bad to worse when Philip refused to carry out his end of the bargain (via Monsters and Critics). In response, Deimos turned the tables and made it appear as if Philip had betrayed Victor. Of course, Victor was furious and eventually disowned Philip, who later left town.
After getting Philip out of the way, Deimos when to some extreme measures to get Victor's fortune.
Deimos created many problems in Salem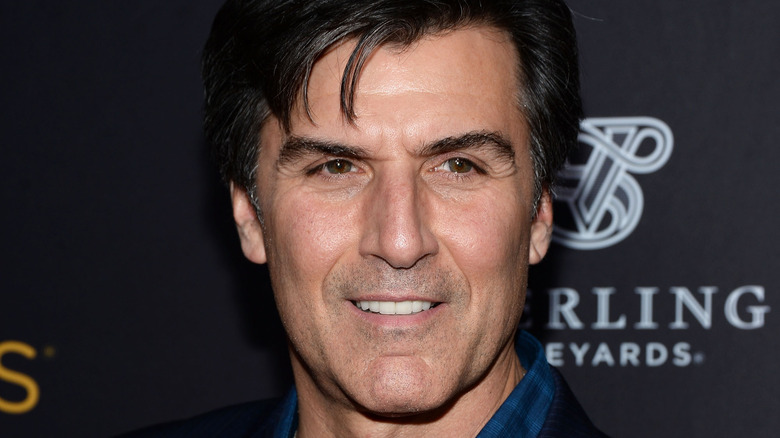 Matt Winkelmeyer/Getty Images
According to Soaps in Depth, Deimos Kiriakis fell hard for Kate Roberts (Lauren Koslow) shortly after moving to Salem. However, while Deimos was busy romancing Kate, he was also scheming against his brother, Victor Kiriakis. During that time, "Days of Our Lives" fans watched as Deimos shockingly switched the medication of Victor's wife, Maggie Horton (Suzanne Rogers), which caused her to fall down the stairs and become paralyzed.
Deimos used Maggie's medical crisis as an opportunity to get exactly what he wanted. He told Victor that he would give Maggie a cure in exchange for his riches. Victor was outraged and began to threaten his young brother. However, he collapsed during the altercation. At that time, Nicole Walker (Arianne Zucker) walked in and was stunned that Deimos wasn't rushing to help save Victor. However, Deimos was taken aback by Nicole's resemblance to a woman he once loved named Helena.
Victor survived his collapse, and although Deimos and Kate were in a relationship at the time, he felt drawn to Nicole. Deimos and Nicole eventually became romantic and were later engaged (via Monsters and Critics). However, things took a terrible turn when Nicole found out that her fiancé had performed some devious acts such as switching Maggie's medication, kidnapping Chad DiMera (Billy Flynn) and Gabi Hernandez (Camila Banus), and ordering Andre DiMera (Thaao Penghlis) to be killed.
Nicole stabbed Deimos at a party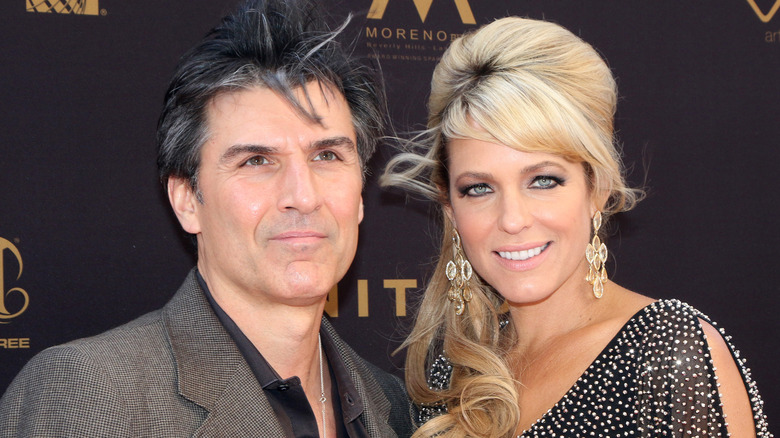 Kathy Hutchins/Shutterstock
In addition to his long list of crimes in Salem, Deimos Kiriakis also went on to fake Xander Cook's (Paul Telfer) death and kidnap his nephew Philip. When he was eventually ousted from Titan and exiled from the Kiriakis family, Deimos began to focus on his drug empire, per The Focus. During his time in town, "Days of Our Lives" viewers watched Deimos sell a drug called Halo. He even went as far as to slip it to everyone at an event. The guests, including plenty of prominent Salemites, eventually found Deimos' dead body on the floor at the party.
It was revealed that Deimos had been stabbed with a steak knife in the chest. Eventually, "DOOL" watchers learned that Nicole Walker stabbed Deimos during a fight at the party. Following his death, Victor Kiriakis held a small funeral for his brother (via Soaps in Depth). In November 2021, fans got to see Deimos again when he was resurrected as a zombie by Marlena Evans (Deidre Hall), who was being possessed by the devil at the time.
Nicole was never charged with Deimos' murder.